One of the big reasons why the Falcons' offense has been so productive this year has been the production from their tight ends. That position group has accounted for 678 receiving yards and seven touchdowns in 2016, and in our latest Madden 17 simulation, they were instrumental in Atlanta's 24-17 victory over San Francisco.
Austin Hooper tallied 120 receiving yards on six catches; Levine Toilolo added three receptions for 31 yards and a third-quarter touchdown – which, eventually, proved to be the game-winner.
Devonta Freeman shined, too, notching 109 rushing yards on 15 carries. The third-year 'back opened up the scoring with a 22-yard TD run. Mohamed Sanu also found the end zone, and the Falcons defense led by Keanu Neal, held the Niners to 315 yards from scrimmage. Neal posted a team-high nine tackles and forced a key fumble that Tyson Jackson corralled for the game's only turnover.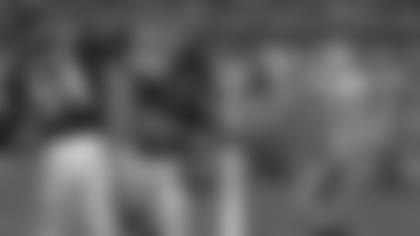 Top Falcons Performers
Matt Ryan: 16/21, 246 passing yards, 2 TDs, 0 INTs, 146.1 QBR
Devonta Freeman: 15 carries, 109 yards, 1 TD
Austin Hooper: 6 catches, 120 receiving yards
Mohamed Sanu: 3 cathces, 52 receiving yards, 1 TD
Levine Toilolo: 3 catches, 31 receiving yards, 1 TD
Keanu Neal: 9 tackles, 1 FF
Plays of the Game
Toilolo hauls Atlanta's third touchdown of the contest.
Freeman gives Atlanta an early lead.
Neal and Jackson get the offense back on the field.