Claude Humphrey put on his gold jacket for the first time, then turned around with massive arms out wide and his head facing up, tears now streaming down his face.
That's an image seared both into Howard Gentry Jr.'s memory and a photo he took at the annual Pro Football Hall of Fame gold jacket ceremony back in 2014.
This was a massive moment well deserved, one emotionally heightened by the time it took to arrive. After waiting way longer than he should have, through nearly three decades of eligibility, Humphrey finally took his rightful place among football's immortals.
"This big, huge man was just -- stretched out," Gentry said. "Then he turned back to the crowd and took it all in. It was amazing."
Humphrey truly belonged there. Should've been no disputing that. Not after being a two-time All-Pro and six-time Pro Bowler over 13 NFL seasons, mostly with the Falcons, while considered among the best pass rushers of all time. While he played before the sack was a stat, Pro Football Reference combed through the game film and credited him with 130 in a storied career. Few from any era, especially his, have more.
Enshrinement was a proud moment for Humphrey and so many who knew him well. That included a Falcons organization that drafted him No. 3 overall out of Tennessee State.
"He was the first player we had, that I felt like spent most of his career here, who got in," former Falcons owner and team president Taylor Smith said. "There are some other guys who I feel should be in that aren't, but you just felt like it was way past due for Claude. We were just so happy to get him in there. I'm glad that he got to enjoy the experience. There was great pride watching him get his due."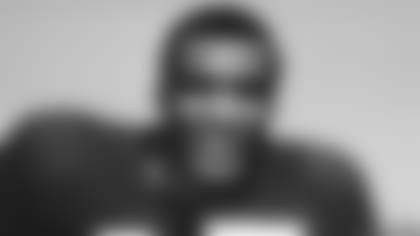 That sentiment was expressed time and again by those who knew Humphrey for any length of time as a friend, colleague or both. These conversations were initiated to help write a tribute to Humphrey's playing career mere months after he passed away on Dec. 3, 2021, at 77 years old.
What came out of them was something altogether different.
Nobody wanted to talk extensively about Humphrey's on-field exploits. It's clear from his stats or grainy NFL Films footage that he was a titan on the gridiron. Everyone wanted to talk about Claude Humphrey the man, a vibrant personality who impacted so many.
"He was huge, seemingly larger than life," Gentry said. "Everything about him was big. He was physically big. His personality was big. His faith and commitment to his family was big. He was an elite defensive lineman – you have to be to play that well for that long – but he was such a unique, one-of-a-kind individual."
Gentry should know. He first met Humphrey when the defensive lineman joined the Tennessee State football team. Gentry was in junior high school at the time and was also the Tigers team mascot. His father, Howard Gentry Sr., was the TSU athletic director and former head football coach. His mother worked at the school, so Howard Gentry Jr., now 70, was always around. He and Humphrey became friends and remained so even after Humphrey got drafted.
He was at Humphrey's induction into the Pro Football Hall of Fame. He was at Humphrey's induction to the Black College Football Hall of Fame. He nominated Humphrey for enshrinement into the Tennessee Sports Hall of Fame – he's in Georgia's, too – and saw him often at TSU events.
"He would come back all the time," said Gentry, who was TSU athletic director for a spell during the 1990s. "He's one you could depend upon. Maybe we called on him too much, but he was so gracious. Anytime you wanted him or needed him, Claude would show up for games or banquets or anything where he could help."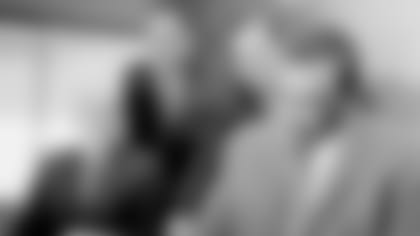 Humphrey was overwhelmingly supportive of his alma mater, part of the Historically Black Colleges and Universities, and grateful for his time there.
"Going to college at Tennessee State was one of the great experiences of my life," Humphrey told the Tennesseean newspaper back in 2014. "There's no other place I would have wanted to go to school. You'll never hear me say one word that is derogatory about Tennessee State. They took me in. They treated me like family. The people there worked with you. They tutored you. For me, Tennessee State was the place to be."
He made a profound impact on the university and stands tall among the school's distinguished alumni.
Those are the facts. The stories are better.
Gentry tells one from the old days, when Humphrey and Tommy Davis, another future NFL player, were on Tennessee State's defensive line and Eldridge Dickey was Tigers quarterback. Defenders weren't allowed to hit Dickey in practice, a rarity, even for signal callers, in those days. Humphrey and Davis decided to obey the letter of the law, maybe not the spirit of it, on one particular practice play.
The pass rushers were both within striking distance of Dickey, and while they never hit him, they didn't stop chasing him, either.
"[Dickey] threw the ball and then ran, and they chased him through the barn, down the hill, through the stadium and across the street. Dickey ran all the way to his dorm room," Gentry said with a laugh. "That has story is historic."
Gentry said that showed Humphrey's playful side. There's another tale from several decades later that shows a sentimental, compassionate one.
Dickey was posthumously inducted into the Tennessee Sports Hall of Fame in 2014, and when Humphrey and old TSU alums met Dickey's grandson Brayden at found out he played college football at Washington, they sat down and told him tales about his legendary grandfather, the first Black quarterback to be drafted in the first round. [Brayden Lenius, oddly enough, recently signed with the Falcons this offseason.]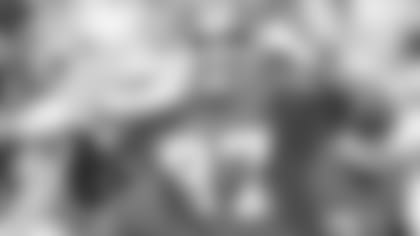 Stories from Humphrey's days with the Falcons strike a similar tone. Even though the team wasn't very good during at that time, Humphrey found a way to lead and keep things light.
"Claude was loud and boisterous and happy and always had something going on," said Jerry Rhea, who was a Falcons athletic trainer from 1969-94. "He and [former Falcons tight end] Jim [Mitchell] kept the clubhouse going. It was a time when we didn't have that many Black players on teams in the NFL, which made no difference except to say that he was not timid about exerting himself in the clubhouse. He was a spirit who was just happy for every day of living. He was one hell of a football player, too."
He was one heck of an athlete, even past his playing days. Smith tells a story of when Humphrey was Falcons defensive line coach in the 1990s, working at much higher than his playing weight. A Falcons linebacker at the time ended up racing Humphrey during practice and, despite being heavier and older than the competition, Humphrey took it down to the wire.
That athleticism and competitive drive was abundant during his playing days, even against top talent like Falcons right tackle George Kunz. Humphrey and Kunz, first-round NFL draft picks a year apart, were both friends and serious competitors at practice.
"When I was traded to the Colts [in 1975], Claude was one of two people to call me up and tell me he was going to miss me, that I was a friend. He was a good man. I'm proud to call him a friend."
Rhea can make the same claim. They became friends joking around in the Falcons training room and the clubhouse, as Humphrey did with so many from that Falcons era. Even though he's no longer with us, Humphrey's impact still resonates.
"We appreciated what he was as a football player, but he was also just a great guy and we all loved him," Rhea said. "I could talk all day about his personality. It was just vibrant. We joked around all the time and were never angry. He would get mad at things, but there wasn't any anger to him. There's a difference. He was a good team player and was good for the team on and off the field, too. I think he was good for the city and the Falcons. He was a star." 2022 Season Tickets Now Available!
Our Longest & Most Flexible Ticket Payments
Instant Member Benefit Access
Best Available Seat Locations