It may sound cliché, "We'll look at the film and make the corrections," but what does it really mean?
Around here, we have Tell the Truth Monday – and we do just that. Coaches and players watch the film from the previous game and see what went right and what went wrong. It's honest, sometimes brutally so, but it's not all getting called to the principal's office. Every game has its share of good and bad regardless of the outcome. With the help of Next Gen Stats, here are some of the things that we learned from the Falcons' 37-36 home loss to the Bengals in Week 4.
The addition of receiver Calvin Ridley has paid immediate dividends for the Falcons offense. The former Alabama star leads the NFL with six touchdown receptions through four games while leading all rookies with 264 receiving yards. Ridley has caught 15 of the 21 passes thrown his way while posting two multi-touchdown games and one 100-yard game.
Against the Bengals (3-1), the Falcons (1-3) made the most of their use of Ridley as he caught four of the six passes thrown his way, including two touchdowns and became the first rookie in NFL history to record six touchdown catches in his teams' first four games. Ridley found the end zone multiple times for second consecutive game and has scored at least once in three straight contests.
In the Brotherhood we trust
The rookie has clearly developed a solid bond with quarterback Matt Ryan, as the Falcons signal caller has shown the trust to throw the ball to Ridley all over the field. Considering the air yards of each pass thrown in relation to the line of scrimmage at the time of the catch, Ridley has recorded nine catches and two touchdowns on passes thrown behind the line of scrimmage to 10-yards downfield. He has pulled down three catches, including one touchdown, on intermediate passes between 10 and 20 yards downfield while all three of his 20-plus-yard receptions have resulted in scores.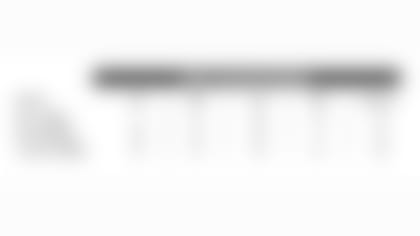 "He's done an excellent job for us coming in, and the reason he's gotten those looks is because we've got a pretty good other guy on the other side," said Ryan. "Julio [Jones] creates matchup problems for the defense and requires so much coverage that other guys get really good opportunities, and Calvin has taken advantage of those opportunities."
Ridley has benefited from lining up alongside Julio Jones and Mohamed Sanu. The threat presented by those two veteran receivers has created one-on-one matchups, which Ridley has been able to consistently win. Throughout his career, Ryan has been known to spread the ball around and find the open man. He's connected with at least eight different receivers in each of the last three games and when guys make plays when their number is called, the ball tends to find them.
Coming out of Alabama, Ridley was lauded for his precise route running and ability to create separation (see his route chart below). Those skills have translated to the NFL. Against the Bengals, he averaged 4 yards of separation, the distance between a receiver and the nearest defender at the time of the catch or incompletion. The NFL average for separation, 2.78 yards.
Cincinnati gave him an average of 5.3 yards of cushion, the distance between the receiver and defender at the time of the snap. His ability to create separation and take advantage of the cushion he was given helped Ryan average 12.5 air yards on passes targeting Ridley, just one-half yard shy of his average when targeting Jones.
"He creates unbelievable acceleration," said Ryan. "His patience for a young receiver versus man-to-man coverage, knowing how to win in the time of the play. All of that stuff usually takes a lot of time to learn but he does it really naturally."
While Ridley had a solid outing against the Bengals, it may have been his presence that helped his fellow receivers this time around. It seems like Jones is always double covered, but the playmaking abilities of Ridley don't allow teams to devote an additional defender to Mohamed Sanu. The tried and true, pick your poison scenario. Benefiting from Ridley's emergence, Jones and Sanu each recorded 100 receiving yards against the Bengals.
Sunday marked the 18th time in club history that the Falcons have had two 100-yard receivers in a single game and the first time since Jones and Jacob Tamme accomplished that feat in 2015. Jones logged his 41st career 100-yard game with 173 yards on nine catches (see his route chart below). Sanu notched his first 100-yard game as a Falcon with 111 yards on six catches. The duo accounted for 66.5 percent of Ryan's targeted air yards and 15 of his 29 completions.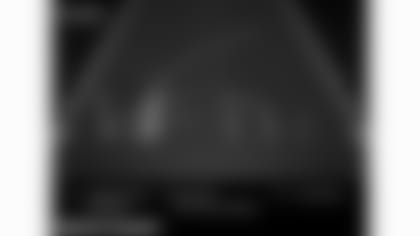 Adding Ridley's 54 yards on six targets to the production of Jones and Sanu makes up for more than 80 percent of the targeted air yards in Sunday's game. The remaining 20-or-so percent was spread between Tevin Coleman, Marvin Hall, Justin Hardy, Austin Hooper, Logan Paulsen, and Ito Smith.
Ryan had another good outing when throwing to the intermediate area of the field. He connected on eight-of-nine throws traveling between 10 and 20 air yards past the line of scrimmage. The trio of Jones, Ridley, and Sanu were all more than 12 yards downfield on average when targeted by Ryan.
The receivers' ability to get downfield and Ryan's efficiency in this zone of the field was a big part of Atlanta's offensive success. Not only did Ryan rack up 144 of his 419 yards and one touchdown on intermediate throws, but the trio of Falcons wideouts all averaged better than 13 yards per reception. Jones led the way with 19.2 yards per catch (YPC), but Sanu's 18.5 YPC marked one of the best performances of his career. When he has been targeted at least eight times, Sanu has averaged better than 18 YPC four times.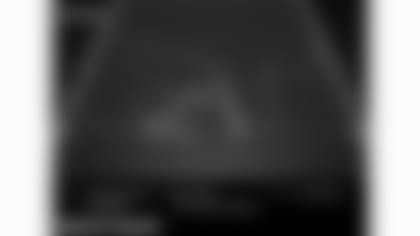 Sanu enjoyed one of his best games as a Falcon, catching six passes for 111 yards (see his route chart above). He produced a pair of big plays, logging receptions of 30 and 32 yards against his former team. He also forced one of the longest tackles of the weekend as Bengals defender William Jackson covered 52.1 yards on Sanu's 32-yard reception. Although the ball traveled just 11 air yards, Sanu gained 22 yards after the catch, 16 yards better than his Next Gen Stats expected YAC of six yards. In your face machines.
The first play of the game turned out to be the longest of the day. Receiver Marvin Hall covered a total of 67.3 yards when he took the opening kickoff 53-yards. Hall's big play provided a spark to the Falcons offense and set up an eight-play, 50-yard touchdown drive.