*Editor's note: Tight end Jimmy Graham is under contract with the Seattle Seahawks but is scheduled to become an unrestricted free agent come March 14. Falcons fans have asked us if Graham would be a good fit in Atlanta should he hit the open market. Here's what we came up with. *
FLOWERY BRANCH, Ga. -- As free agency draws closer, the questions surrounding what the Falcons roster might look like come March 14 and beyond continues to be a hot topic, especially with Falcons fans.
Fortunately for the Falcons, the majority of Atlanta's starters are under contract for the foreseeable future and the team doesn't appear have any major holes to fill. At least not yet.
With that being said, NFL teams everywhere are looking to improve their rosters and Falcons general manager Thomas Dimitroff and head coach Dan Quinn are doing the same as they prepare for the combine, free agency and the NFL Draft.
Dimitroff, like most GMs, will tell you that signing your own guys is perhaps the most important element of free agency. The Falcons will likely be focused this offseason on getting contract extensions done for guys like Matt Ryan and Jake Matthews and making a decision on picking up Vic Beasley's fifth-year option. And a number of guys on their young defense are going to be up for extensions in the upcoming years. Getting those guys done is going to impact having the cap space to sign guys like Jimmy Graham.
Nonetheless, Falcons fans keep asking. So let's break it down.
One of the biggest names who is scheduled to become a free agent on March 14 is Seattle Seahawks tight end Jimmy Graham. The 31-year-old tight end, is coming off a season in which he led the NFL in red zone touchdowns with 10.
At 6-foot-7, 265 pounds, Graham has proved to the red zone threat offensive coordinators and quarterbacks across the league desire. Graham helped the Seahawks to a 55 percent red-zone efficiency average, good for 13th in the league.
Graham began his career with the New Orleans Saints where he played five seasons averaging 77 catches, 950 yards, and 10 touchdowns per season. He was traded to the Seahawks in 2015 and has spent the last three seasons in Seattle. He has emerged as Russell Wilson's top red-zone target accounting for 18 touchdowns during his time in Seattle.
Since entering the league in 2010, only Patriots tight end Rob Gronkowski and Cowboys wide receiver Dez Bryant have caught more touchdowns than Graham who has 69 career touchdowns.
Graham will certainly have his suitors, but will the Falcons be one of those teams? Let's make a case for and against Graham as a potential Falcon.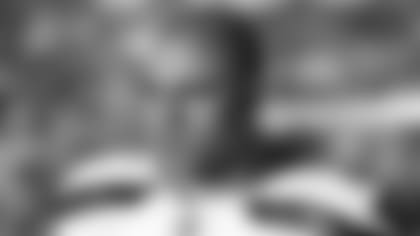 Here's the case for Graham:
The Falcons ranked 23rd in the league in red zone efficiency in 2017, scoring touchdowns on 50 percent of their trips to the red area. Graham has shown he can make a difference in this area of the game with his size and catching radius.
Matt Ryan has benefited from having a veteran tight end at his disposal in the past. Start with Tony Gonzalez, who averaged 837.4 receiving yards and seven touchdowns in each of his five regular seasons with the Falcons. Gonzalez also averaged more than 100 targets every year with Ryan as his quarterback. Sure, Gonzalez was a rare talent, but the trend continued with Ryan and tight ends. It is worth noting that success wasn't instant for Gonzalez as he struggled in his second season in the league dropping several passes and only accounting for 25 catches in the first 11 games. That all changed in time, though. Veteran tight end Jacob Tamme signed with the Falcons in 2015, and in his first year, saw 82 targets and caught 59 passes. Although majority of Tamme's numbers dropped in 2016, his touchdowns increased, going from one to three.
The Falcons currently have Levine Toilolo and two young tight ends on their roster in Austin Hooper (third year) and Eric Saubert (second year). Adding a veteran with a pedigree like Graham has could help Hooper and Saubert continue to develop.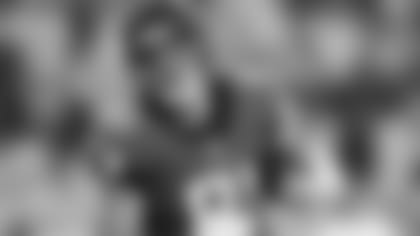 Here is the case against Graham:
Graham could likely to see a lot interest from several teams based off his talent and production over the years, so the demand for his services could get expensive. According to Spotrac, Graham's projected market worth is a three-year, $21 million contract. Would he be worth the amount of money he could ask for at the age of 31?
As mentioned earlier, the Falcons have invested a lot in Hooper. Since the Falcons drafted Hooper out of Stanford in the 2016 NFL Draft, his numbers have only increased. Take a look at his year-over-year stats:
o2016: 19 catches on 27 targets, 271 yards and three touchdowns
o2017: 49 catches on 65 targets, 526 yards and three touchdowns
With Hooper still on his rookie deal and his future looking bright, are the Falcons more inclined to invest in adding to another position this offseason?
If Graham were to hit the open market and the Falcons were to sign him, what would that mean in terms of their other free agency plans given what Graham's asking price might be? What would that mean in terms of their ability to re-sgin or sign others? It could end up limiting the Falcons' options, who will also be focused on re-signing a number of young players on the roster not just this year, but in the years to come.