Playoffs - Divisional Round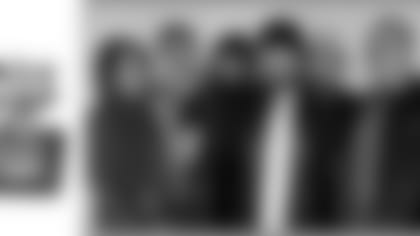 Presenting the colors is the Atlanta Fire Rescue Department (AFRD) Honor Guard Team. The team was established in 1979 to primarily perform color guard functions during departmental ceremonies and special programs. The AFRD Honor Guard Team has presented our nation's colors during the pregame of local professional sporting events such as, the Atlanta Falcons Football, Georgia Force Football, Atlanta Braves Baseball, Atlanta Hawks Basketball, Atlanta Dream Basketball of the WNBA and Atlanta Thrashers Hockey. Finally, this team supports the efforts of the National Honor Guard Association and the National Fallen Firefighters Foundation's Memorial Weekend held annually during the first weekend of October located on the campus of the National Fire Academy in Emmittsburg, Maryland.
Singing the national anthem is the Zac Brown Band. Atlanta has had a long history with the Zac Brown Band, and then two years ago, this local group captured national attention with their breakthrough double platinum album The Foundation. Since their debut, they've earned a Grammy for Best New Artist, six #1 singles, a follow album You Get What You Give that debuted at #1, and we all know they're just getting started! Please join us in welcoming tonight's national anthem singers from Zac Brown Band: Clay Cook, Chris Fryar, Coy Bowles, Jimmy Di Martini, John Driskell Hopkins and Zac Brown.
The NFL Punt, Pass and Kick national finals will take place during halftime. The NFL Punt, Pass and Kick program encourages children to get out and 'Play 60' by learning three of the basic skills of football. Competing through local, regional and national competitions, kids nationwide ages 6-15 have been part of this grassroots competition for 49 years. Today, we welcome the PP&K national finalists and congratulate them on their accomplishments.