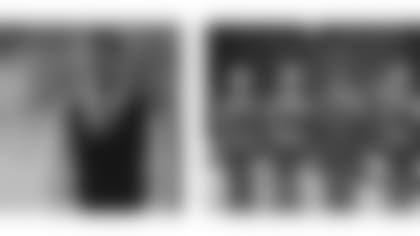 The Atlanta Falcons are proud to present over 100 of your favorite Atlanta Falcons Cheerleaders Alumni. The Atlanta Falcons Cheerleaders Alumni are an exclusive group that has over 300 members in the organization managed by former Falcons Cheerleader Michele "Mickey" Crawford-Carnegie. There have been various cheerleader formations over the years from all female, collegiate style, and co-ed. Their uniforms and hair may have changed over time, but their spirit never changes. Their performance is choreographed by former Falcons Cheerleaders, Kelly Stewart Barker, Kristy Korpieski Carder, Melvina Edwards and Jakene Ashford.
The national anthem will be performed by Jarred Armstrong. Jarred is a 17 year old, young, energetic, musical sensation from St. Petersburg, Florida. Jarred has been wowing audiences from a young age, performing on various musical instruments since the age of 14. He started playing the piano at age 8, then eventually picked up a saxophone at the age of 11.
Presenting the colors is Color Guard is Maynard Jackson High School JROTC Color Guard. Under the direction of Sergeant Major Charlie Turner, the color guard consists of Color Guard Commander Cadet Captain Brandon Jackson, Battalion XO Cadet Major Justin Franklin, Drill Team Commander Captain Isaiah Franklin, and Cadet Staff Sergeant Aaron Asberry. As a result of the Southside Lasers Color Guard setting the Color Guard standard in 1986, the Maynard Jackson Jaguars Distinguished Color Guard have had the distinct Honor of presenting the National Colors for events such as Atlanta Falcons game, Atlanta Dream game, WNBA Finals game, Georgia State University Inaugural Football season, Atlanta City Hall Postmaster Ceremony, Atlanta Public Schools Teacher of the year Awards Ceremony, Ms A.G. Rhodes Nursing Home Pageant, and Fulton County Teen DADS Awards Banquet.
This week's game will be presented by Publix. 40,000 reusable grocery bags will be distributed as fans enter the stadium. The halftime is presented by Kraft and will give four teams the chance to compete for a scholarship.
Since its inception, the Atlanta Falcons Junior Cheerleaders program has given young ladies the chance to get a taste of large-scale performing. Being a Junior Cheerleader presents an opportunity to represent the Falcons at an early age while performing during halftime at the Georgia Dome. The Atlanta Falcons Junior Cheerleaders program emphasizes the importance of education, physical fitness, and community service. Please visit atlantafalcons.com for more information.