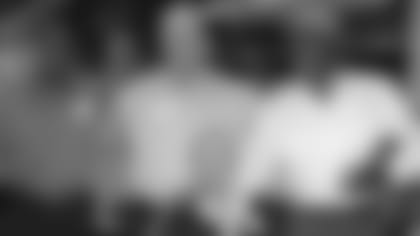 Former Falcons linebacker John Small — the team's 1970 first-round draft pick — died Monday at University Hospital in Augusta, Ga. He was 66.
Small (front middle in the above photo), drafted with the No. 12 overall pick in 1970, played three seasons in Atlanta before adding two more to his career in Detroit.
At 6-4, 269 pounds, Small also played defensive tackle with the Falcons, a spot where he earned three fumble recoveries in 1971. He played in 33 games with Atlanta.
Small spent his post-football career raising a family of four with his wife, Lucia, and speaking at schools and hospitals. Small founded a ministry program for troubled youth called JKS Team Inc.
Small was a graduate of The Citadel.