The Falcons came back from a 24-point deficit in the second half, but ultimately fell to the Seattle Seahawks, 27-20, at Mercedes-Benz Stadium on Sunday. The Falcons defense held Russell Wilson to 182 passing yards, his lowest of the season, and while the Seahawks run game produced 130 yards in the first half, Atlanta held them to 21 rushing yards in the second half.
Matt Schaub completed 39-of-52 passes for 460 yards, including one touchdown, for a 99.8 passer rating. Today marks his fifth game of at least 400-passing yards, first with the Falcons, as he has totaled 25,412 career passing yards. The Falcons are the only team since 2000 to draft two quarterbacks that went on to throw for 25,000-plus passing yards in their careers (Schaub and Matt Ryan). Schaub's 39 completions set a new franchise record, topping the previous mark of 37, shared by Matt Ryan (twice) and Chris Miller. His 460 yards are the second most in a single game in club annals, behind Ryan's record of 503.
Julio Jones recorded 152 receiving yards today, marking his fourth 100-yard game this season and the 53rd of his career. The nine-year pro has posted three 100-yard receiving games against the Seattle Seahawks, the most by a non-divisional wide receiver since 2011.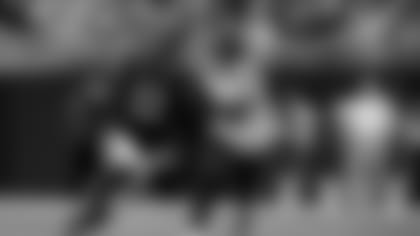 Austin Hooper totaled six receptions for 65 yards, including a one-yard touchdown, his fifth of the year, the highest single-season total in his career. The Stanford alum has nine consecutive games with at least four receptions, the longest active streak by a tight end.
Devonta Freeman registered 102 total yards against the Seahawks, 63 receiving yards and 39 rushing yards. This marks the Florida State alum's third game this season with 100 total yards of production. His eight receptions today marks his second game this season with at least eight catches.
Russell Gage had a career-high seven receptions for 58 yards. The second-year pro has totaled 17 receptions for 165 yards in his career.
Brian Hill had three rushes for 29 yards, including a 23-yard rushing touchdown in the third quarter, the first of his career. This season, Hill has been active for four games, producing eight carries for 40 yards.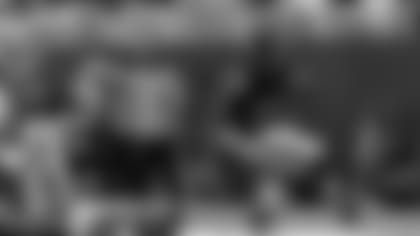 Grady Jarrett led the team with eight tackles (three solo) and a third-down sack on QB Russell Wilson for a loss of nine yards. Tyeler Davison also sacked the Seahawks QB for a loss of two yards and notched a pass defense.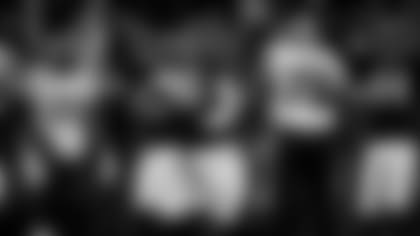 The Atlanta Falcons defense held the Seahawks to a field goal on their first drive. In the last five weeks Falcons are one of 12 teams to hold their opponent's to six-or-less points on the first possession.