The Falcons fell to the Buccaneers, 35-22, at Mercedes-Benz Stadium on Sunday. Each team had two turnovers apiece, but Tampa Bay's defense had 13 hits on Matt Ryan, including six sacks, which slowed the Falcons offense down.
The Falcons' first turnover came on Tampa Bay's second play of the game, Jameis Winston threw an interception to Desmond Trufant, his fourth interception of 2019. Trufant's four interceptions this season are a career-high for the seven-year pro.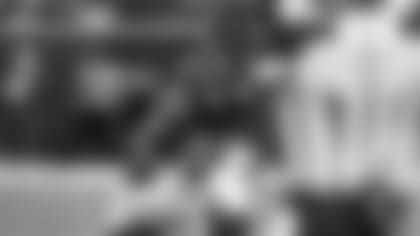 De'Vondre Campbell caught an interception in the first quarter, marking his second consecutive game with an interception. Campbell is one of four linebackers this season who has registered an interception in back-to-back games and the first Falcon to do so since 2007 (Michael Boley; Weeks 5 & 6). Campbell finished the game with eight tackles, giving him a team-high 96 total tackles for the season. The fourth-year from Minnesota has notched 90+ tackles in each of the last three seasons.
Campbell's turnover led to the Falcons' first touchdown of the day – a one-yard rushing touchdown by rookie Qadree Ollison. This marks Ollison's second touchdown of his career and second consecutive game with a rushing touchdown. The rookie registered nine carries for 14 yards and caught a seven-yard reception.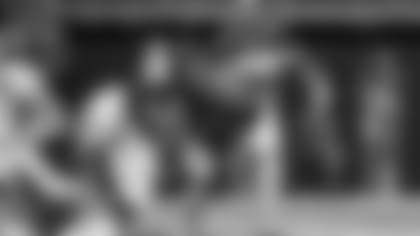 Matt Ryan completed 23-of-46 passes for 271 yards and one interception for a 59.2 passer rating. Matt Schaub entered the game at the end of the fourth quarter, throwing a 21-yard touchdown to Calvin Ridley. The second-year wide out finished the game with six receptions for 85 yards.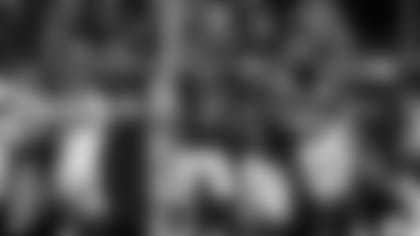 Russel Gage recorded career highs today with eight receptions for 76 yards. The LSU alum has totaled 21 catches for 189 yards since Week 8 against the Seahawks.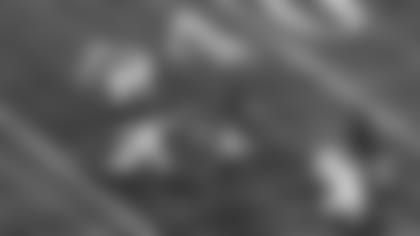 Kendall Sheffield blocked Buccaneer Matt Gay's PAT in the third quarter, which was recovered by Sharrod Neasman. This was the Falcons' first blocked point after a touchdown since Dec. 4, 2016, against Kansas City.
Younghoe Koo converted all three field goal attempts, a 25-yarder, 40-yarder and a 38-yarder. The first-year pro is 10-of-11 field goals in his last three games since joining the Falcons.