The Atlanta Falcons defeated the New Orleans Saints, 26-9, Sunday afternoon at Mercedes-Benz Superdome. The Falcons defense held the Saints to three field goals – two were red zone stops – marking the first game since 1997 that Atlanta held New Orleans to less than 10 points. Sunday's game was also the first since 2005 that a team held the Saints under 10 points in the Superdome. This game marks the first time a 1-7 team defeated a 7-1 team since 2003 (Jaguars vs. Colts).
The Falcons offensive line paved the way for a season-best 143 rushing yards on 34 carries, an average of 4.2 yards per carry, while allowing only one sack on the day. The ground attack was led by Brian Hill who logged 20 carries for 61 yards. Hill also caught a 10-yard touchdown at the start of the fourth quarter, marking his first career receiving touchdown and second consecutive game registering a touchdown.
The Falcons defense held the Saints to 52 rushing yards and posted season-high six sacks - the most Brees has taken since 2013 (Week 16). Grady Jarrett led the team with 2.5 sacks and five of the team's 11 QB hits. Other players who posted a sack: Vic Beasley 1.5 sacks, De'Vondre Campbell 1.0 sack and Adrian Clayborn 1.0 sack.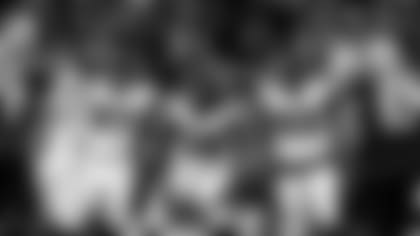 The defense also dominated on third down, holding the Saints to 3-of-12 on third downs, when the Saints were a top 10 team entering the game
Coming back from an injury, Matt Ryan completed 20-of-35 passes for 182 yards, two passing touchdowns and one interception for a 78.5 QB rating. Ryan also registered two rushing first downs to keep the momentum on the team's two touchdown drives.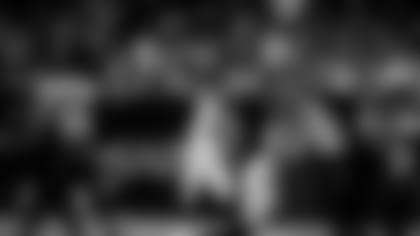 Austin Hooper posted four receptions for 17 yards, including an eight-yard touchdown in second quarter. The four-year pro has posted four consecutive games with a touchdown, tied with Green Bay's Jamaal Williams for longest active streak in the NFL. The Stanford alum also continues his 10-game streak with at least four receptions, the longest active streak by a tight end.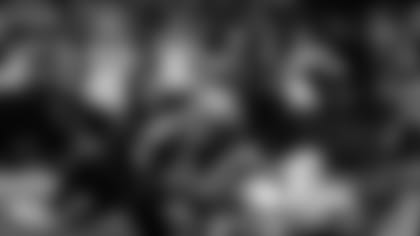 The Falcons offense had four scoring drives of at least 10 plays today, marking 20 drives on the season and 16 that have led to a score. The Falcons have the fourth-most 10-plus play scoring drives in the NFL, trailing the Chiefs, the Ravens, and the Raiders.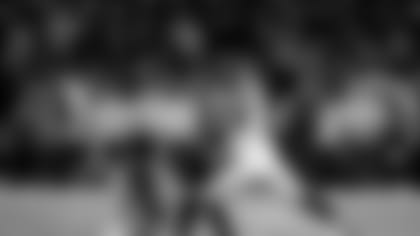 Younghoe Koo went four-for-four (37, 36, 48, 30) on field goals in his debut with the Atlanta Falcons. This marked Koo's fifth NFL game and he is now 7-for-10 in his career, including today's career-long 48 yard kick.
Get an inside look at Atlanta Falcons vs. New Orleans Saints with top photos from the field at Mercedes-Benz Superdome in Louisiana