Good morning and welcome to Straight from the 'Beek, a place where you can get all of your Falcons-related questions answered. The Falcons are preparing for next Monday night's opponent, the Seattle Seahawks – and you've got plenty of questions. Just remember that all opinions you see in this space are mine, unless otherwise noted.
Do we still have Jalen Collins?
Matt: Yes, Larry. Jalen Collins will be eligible to return to the Falcons' active roster on Nov. 21, the day after this week's "Monday Night Football" game in Seattle. Collins was eligible to participate in all preseason practices and games leading up to Week 1 of the regular season.
---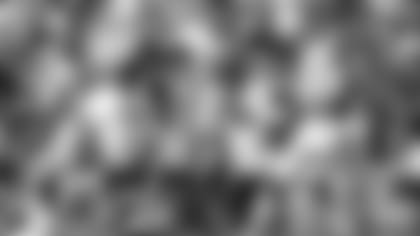 Hey Beek!! What do you think about drafting a left tackle in the first round and moving Jake Matthews to right guard? Just a thought that would also give us depth along the front line.
Matt: Hey there, Maurice. Yes, we're inching closer and closer to the draft – one of my favorite times of the year. I've always believed that teams should take the best available – the highest-rated prospect – on their draft boards in the first round, regardless of position (especially when picking early in the first round). All of that aside, I think your suggestion of bolstering the offensive line depth would be a good idea but I'm not so sure I'm down with the idea of moving Jake Matthews to left guard. Looking at some of the top offensive linemen prospects coming out, some tackles to keep an eye on are Oklahoma's Orlando Brown, Notre Dame's Mike McGlinchey, Texas's Connor Williams and Western Michigan's Chukwuma Okorafor. One of the top guards coming out is Notre Dame's Quenton Nelson.
---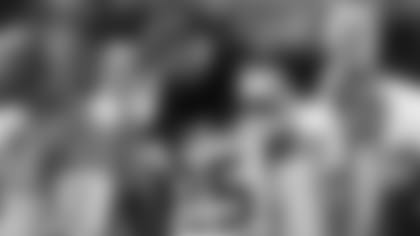 Aidan from Wilmington, DE
Hey Beek! Absolutely love reading your column, especially after a win. Our offense looked pretty in sync throughout the game. Especially that we were able to score in the third and fourth quarters (YAY!). Even though we had an all-around good game, how are we going to maintain the high level of play on both offense and defense against the Seahawks, especially when we have a tendency to blow first- and second-quarter leads? And how much of a help would it be to the wide receivers if Earl Thomas were to be ruled out? We were able to score in all quarters in the game, and for that I think that Steve Sarkisian is doing OK now, but how long will it be until he becomes one with this dominant offense? And this is not comparing them to last year, but they obviously have the talent to do great things. When do you think they will start to show signs of being true contenders again? Thanks so much for answering my questions and all of my fellow Falcons fans questions too.
Matt: Hey, Aidan. I totally get the expectations fans have – largely due to the last year's tremendous success – but at some point, fans also have to stop comparing this year to last. Every game, every opponent, every situation (and I could go on) is different. Regarding your comment about how the Falcons have a tendency to "blow first- and second-quarter leads," remember they trailed early on against the Cowboys on Sunday and then scored 27 unanswered points to win. As far as the status of Seattle's Earl Thomas, it appears the Seahawks' safety will return for Monday night's showdown. Seahawks coach Pete Carroll said "I think he'll make it back" during his radio show earlier this week. The status of Kam Chancellor is still unknown, though, and cornerback Richard Sherman is out for the rest of the season. And I've been consistent all season long regarding Steve Sarkisian. The Falcons have been productive all season. They're in the top 10 in yards per game (No. 8) and in yards per play (No. 4). And against the Cowboys, they were better on third down (7 of 13) and in the red zone (3 of 4). Finally, the regular season is like a marathon. So many people tend to have knee-jerk reactions and hot takes after two, three and four games. Everything – and I mean everything – is still on the table for this team as they begin the second half at 5-4.
---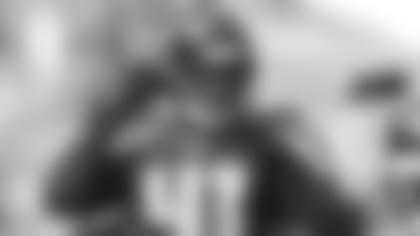 Robert from Greenville, SC
Hey there! Lifelong Falcons fan here. I was at the 2017 NFC Championship Game last year and it was incredible! Hoping we can make another run at it this year! I have a couple questions regarding the upcoming game against Seattle. What opportunities do you think open up for Atlanta with Richard Sherman out injured? Do you think this will result in more targets for Julio Jones? Also, I know CenturyLink is a very loud place to play. Can you give some insight into how many false starts Atlanta had last year when they played in a Seattle? How do they beat prepare to play in such a loud environment?
Matt: Hey, Robert. Losing Richard Sherman is a big deal for the Seahawks. For those who don't know, the Seahawks cornerback suffered a ruptured Achilles during their win over the Cardinals and will miss the rest of the season. Sherman is a four-time All-Pro and a fiery leader on and off the field for the Seahawks. That's a huge void in their secondary and it'll be interesting to see how Seattle adjusts to compensate for his absence. They did sign cornerback Byron Maxwell on Monday. He played four seasons with the Seahawks and made 17 starts opposite Richard Sherman. To answer your question, yes, I would think the Falcons will test whoever lines up opposite of Julio Jones quite a bit. It'll likely be Jeremy Lane or a combination of Lane, Maxwell and others. Regarding CenturyLink, yes, it is considered one of the loudest stadiums in the league. Oddly enough, though, when I went back through the penalties called against the Falcons in the last game there – a 26-24 loss during Week 6 of last year – there was only one that could possibly be attributed the noise: a false start in the second quarter. But it will be loud and chilly. If the Falcons can score some points early, it should help quiet that home crowd just a bit.
---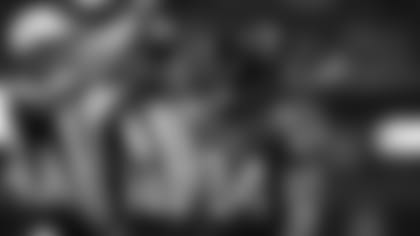 David from Hollidaysburg, PA
Hey Beek. Love reading your stuff, very on point. My question is what's up with the injury to Devonta Freeman and when will he be back?
Matt: Thanks, David. Appreciate that. All we know right now is that Devonta Freeman suffered a concussion against the Cowboys – his second of the season (he suffered one in the preseason) – and he's in the NFL's concussion protocol. When the team physicians clear him, he will play again. When that is, no one knows for sure. This is what Falcons coach Dan Quinn said about Freeman on Monday: "Not until we get all the way through the medical reports and go through that, and the [week] is extended also by a day. I won't rule him out until they say he's ruled out. We're going to do the very best looking out for him. I can promise you that. But until they say that, then I'll lean on that way. But until that time comes, nothing from my end to report."
---
Travis from Melbourne, Australia
G'day Beek. How are you my friend? Loving your work. That was a killer win on Sunday, just awesome to see everything click. Good to see the fans are happy again. Could you tell me what is the craziest thing you have seen a disgruntled fan do when frustration with his/her team has become too much? In Melbourne one fan was so upset with his Australian Rules Football team that he dumped a truck load of cow manure at the front door of his team's head office. Got to love a passionate fan.
Matt: Yes, it was a convincing win for the Falcons, something both the team and its fans definitely needed. Yes, watching the reactions of passionate fans – good and bad – can be entertaining to watch. Most of the time. (I'm not so sure about the whole cow manure thing.) Craziest thing I've watched a fan do? That's a tough one, but it would probably be watching a Browns fan rip his jersey in half moments after watching Cleveland get what would have been the game-winning field blocked and returned the other way for the Ravens' winning score. There's video of it on YouTube and Instagram but I won't post it here because of some of the salty language.
I can, however, post the actual play from the game. Here it is: