Welcome to Straight from the 'Beek! The combine is over and the focus for the Falcons now turns completely to free agency and the NFL Draft - and you've got plenty of questions. So, let's get to them. Just remember, all opinions you see in this space are mine, unless otherwise noted.
Hey Matt, big fan of The Beek. I'm a long time Falcons fan, a die-hard Gamecocks fan, and a firm believer that Hayden Hurst is the best tight end in the draft this year. Assuming Falcons make some good moves in free agency on both lines, what do you think about taking Hurst in the first round if he is still available?
Matt: Hey, Justin. Appreciate the kind words. I'll say this much regarding Hayden Hurst. He's right in the conversation for the top tight end in this draft class, right up with there with Penn State's Mike Gesicki and South Dakota State's Dallas Goedert. In fact, a lot of people have Gesicki and Hurst 1-2 in their rankings. What it really comes down to, I think, is what your preference is with their playing styles, strengths and how they each fit into your offense. As far as the Falcons picking a tight end in the first round, well, I just don't see it happening. The main reason is because Austin Hooper's arrow is pointing up - he's improved in each of his first two seasons and I expect he'll make a jump from Year 2 to Year 3 as well. I do think the Falcons will bring in some competition at that position prior to training camp, but I think guys like Gesicki, Hurst and Goedert will be snapped up in the first two days of the draft.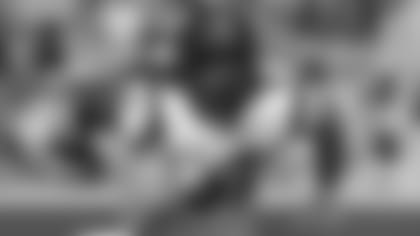 ---
Hey Beek! I enjoy your column. Born right down the road at Grady Memorial Hospital in Atlanta and been a Falcons fan my whole life. Although the past 10 years living in New York. We all like to play the GM, so here's my thoughts. I don't think the Birds will sign Tevin Coleman for the 2019 season even though I think he's more of a talent then Devonta Freeman and he did win the starting job three years but got hurt and lost the job. I think he will be a great lead back in this league for some team needing help, like the Giants or Colts sitting at No. 2 and 3 in the draft. The GM in me would say trade him now and get a deal with one of them teams for an early pick in Round 1. I would draft the best offensive guard at 2 or 3 and get another one with the 26th pick - and then sign Michael Bennett and get a running in mid rounds. Or trade the No. 2 or the No. 3 selection to Buffalo for its two first-rounders. With that get a guard and running back. Whew! My point? Coleman is worth a lot of value now!
Matt: Hey, James. Thanks for reading. Wow, where do I start here. OK, let me begin by saying I don't think the Falcons have any plans to ship Tevin Coleman anywhere - they like him right where he is, here in Atlanta. And yes, he's a very good running back - and the team knows what he brings to the table. As far as your thoughts playing GM and some of those moves, keep in mind that the Giants or Colts would have to agree that whoever you were trading, in this case Coleman, is worth the No. 2 or 3 pick. But they'd likely also want more compensation - like the Falcons' 26th pick. I don't think you can trade a running back and still have two first-round picks, so half of your plan just went up in smoke. And do you really think a team would trade up for the No. 2 or 3 pick and then trade back down to the No. 21 or 22 spot (when they were originally sitting at No. 26)? I just don't see the logic in any of that, James. I'm trying to see where you're coming from though. I do, however, understand your motivation though - to obtain some value for a player who you think is not in the team's long-term plans. There's nothing wrong with that. I'll add this, too. The Falcons have done an exceptional job of building this roster, securing key players and infusing youth in key spots concurrently. I think they'll continue to do that - with an eye on the future. So, relax and sit back while general manager Thomas Dimitroff and his personnel department works their magic this offseason. I think you'll like the end result because it's hard to argue with what they've done so far.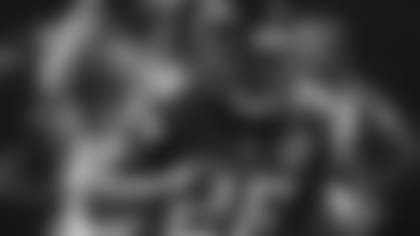 ---
I think I can see the Falcons regretting releasing Levine Toilolo. In my opinion, he was not developed and utilized properly. With his size, he could have been a dominant red-zone threat. I think someone will pick him up and the Falcons will see what they missed on. But I understand tough decisions have to be made. Could I be right or grasping at straws? What do you say?
Matt: I think the Falcons had Levine Toilolo on this team for five seasons and knew what they had in the former Stanford tight end. Teams make moves for a whole host of reasons, Percy, and they determined it was best to move on. And remember, in the era of the salary cap, you can't keep every single player. It's impossible to do. Teams have to make tough decisions all the time. Look, I'm sure it will work out for both sides. As I mentioned in the response above, you have to trust how general manager Thomas Dimitroff and coach Dan Quinn have built this team - and they're still building. The results, to date, have been very good.
---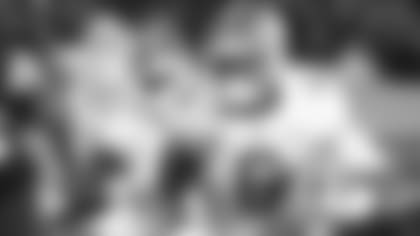 Hey Beek, thanks for always answering our questions. We can't thank you enough. So today I read all the questions and one really interesting was about how Vic Beasley moving to full time to defensive end would leave another position we would need to fill. And you mentioned Shaquem Griffin although I think there are better prospects that can be an OLB such as Lorenzo Carter, Dorian O'Daniel and Ogbonnia Okoronkwo among others. And people are saying this year's OLB class is one of the best recently. What do you think? I feel Rounds 2 and 3 are perfect to draft one. Thanks again.
Matt: Hey, Carlos. You bet, my man. That's what I'm here for - you guys, the fans, are who make this daily feature so interesting. I really get a kick out of some of the emails! To your question, yes, Shaquem Griffin stole the show at the combine - and what a great story. The guy clearly put in some serious work preparing for the combine and his overall body of work at Central Florida speaks for itself. I think he could end up being drafted in the first two days of the draft. And as far as some of the names you mentioned here - yes, those are some very good prospects. In the end it'll come down to whether they fit in a team's scheme and culture. The Falcons do an exceptional job of getting to know these prospects and finding out what makes them tick on and off the field. Making sure they're wired the right way - in a way that fits this team - is extremely important to this staff. So, if they're available when the Falcons pick and they're a fit, you could very well see them picked. Now, that all said, I couldn't tell you what the Falcons think of each of those guys specifically. I can tell you if I think they fit our scheme and give you a general idea of which round I think they'll be drafted in. I can't tell you yet of who I think the Falcons will be targeting in the second, either. It will depend on what they do in free agency.
---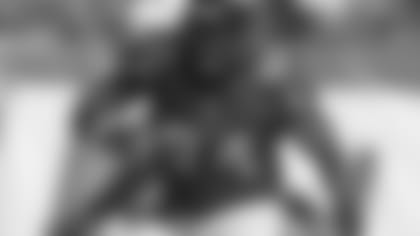 Hi Beek. I know everyone is high on Taven Bryan, me too. But I hope the Falcons don't make the mistake they did in 2009 where they overlooked Clay Mathews and picked Peria Jerry, who only lasted three years in the NFL.
Matt: Hey, Clint. I had forgotten about Peria Jerry, but just did a little research on him. He actually played for five seasons in Atlanta, from 2009-13. Coming out of Mississippi, he was considered by many to be the second-best defensive tackle in that draft class and compared to Vonnie Holiday and Cory Redding. It's also important to remember that Jerry suffered a serious knee injury in 2009, too. Sometimes guys just don't blossom or work out - no matter how much homework you do on them. As far as Taven Bryan goes, he checks off a lot of boxes, but time will tell if the Falcons think he's a fit - and if he'll even be available when they pick at No. 26.
---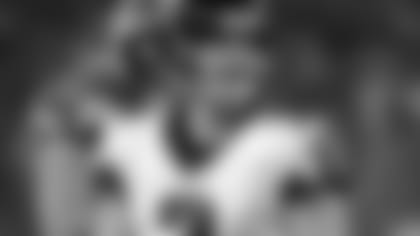 Hey Beek! OK, so a few weeks ago there were reports that contract talks with Matt Bryant had begun, but there really hasn't been any information since. Should we be worried that he won't get signed?
---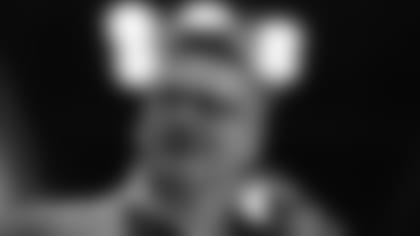 Have the Falcons taken a look at Logan Woodside? He is probably the sleeper quarterback in the draft.
Matt: I can assure you that this scouting department has not only looked at Logan Woodside, but they've got an extensive file on him. I've gotten to know the scouts here and, trust me, they do their homework on every player who is eligible for the NFL Draft. Give this a read when you get some free time, Tony. I wrote profiles on every member of the Falcons personnel department, assembled by Thomas Dimitroff. Hope you enjoy them. Regarding Woodside, I think he'll land somewhere and compete but I'm not so sure it will be Atlanta -- simply because I think the Falcons will use their picks to address more pressing needs than backup quarterback. And I think they like Matt Schaub quite a bit in that role.