Welcome to Straight from the 'Beek! The Falcons are preparing for free agency, the combine and NFL Draft - and you've got plenty of questions. Just remember, all opinions you see in this space are mine, unless otherwise noted.
And we're off and running.
Beek, first off, what a joy it is to see the questions that others have posted regarding the Falcons. My question is twofold. First, Taylor Gabriel was definitely not a fit with Falcons this year under Steve Sarkisian. Do we bring him back, which I think is highly unlikely? Or do we trade Gabriel (maybe to the 49ers) for a second- or third-round pick, which is a win-win situation for both teams? We know how well Gabriel did with Kyle Shanahan as the offensive coordinator. Second question is, do the Falcons go after Andrew Norwell of the Panthers to shore up the offensive line at guard if he isn't franchised? Remember what happened the last time we shored up the line (Alex Mack) - Super Bowl, here we come.
Matt: Hey, Mark. Glad you're enjoying Straight from the 'Beek! This space wouldn't be possible without all of the questions I get from loyal Falcons fans like yourself. To the first part of your question, you're not going to pull off a trade without a player who is about to become a free agent in two weeks. I mean, you could re-sign him and trade him, I suppose. But that's unlikely. And to be frank, I don't think he'd command a second-round or third-round draft pick either, Mark. In his two seasons with the Falcons, Gabriel caught 68 passes for 957 yards and seven touchdowns - six of those came in 2016. As far as landing Norwell goes, let's just say he won't come cheap. He was arguably the best left guard in the NFL in 2017. He didn't allow a single quarterback hit or sack last season and was named to both the Associated Press and Pro Football Focus All-Pro First Teams. Every team could use a player like Norwell up front and several offensive line-needy teams are rumored to be interested in him. If the Panthers do not franchise him, he could end being the highest-paid guard in history. The Falcons are focused on getting a new contract for Matt Ryan right now - and have quite a few free agents of their own they'd like to keep in the mix, too. Look, anything is possible, but I'd be extremely surprised if the Falcons pulled off a move like that.
---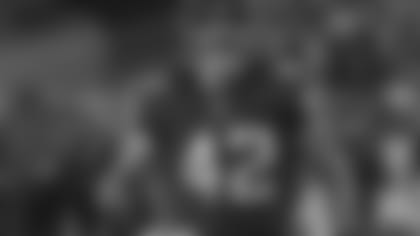 David from Union City, GA
What did you think of Duke Riley this year? Are you OK with him being a starter or should we address linebacker in the draft? Personally, I didn't think he picked up the defense fast enough to contribute and if he only played special teams, I wouldn't be mad!
Matt: I think Riley is going to only get better, David. There were moments in 2017 when he showed he has great instincts, played fast and flew to the ball to make a play. And there were times, too, when he looked like a first-year player out there - whether it was over pursuing, filling the wrong gap or taking a bad angle on a runner. That'll happen. I just think the more comfortable he gets, the better off he'll be. He has the traits and the physical tools to be very good but needs to stay healthy and on the field. Of all the rookies, defensive end Takk McKinley played the most snaps with 464 in 2017. Riley was second with just 245 snaps. The more he plays, the better he'll be at this level. I expect Riley to be one those players who makes a sizeable jump from Year 1 to Year 2.
---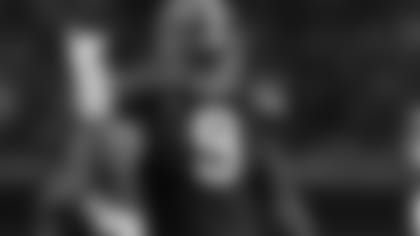 Kennis from Pine Bluff, AR
Matt, love reading your opinions about draft and free agents prospects. I'm a huge Falcons fans. Looking at this year's draft class and seeing the spots Atlanta is drafting from (and the need of the team), I honestly believe Atlanta should draft Isaiah Wynn from Georgia in first round and Da'Shawn Hand from Alabama in the second. I think these players will be at these spots. What do you think?
Matt: Everything depends on what happens in free agency, Kennis. But if the Falcons end up entering the draft with needs along the offensive line, I have no problem with your scenario. Now, I have no idea of what the Falcons scouts think of Wynn, but he's projected to go in the first or early in the second round. And he could be there for the Falcons at No. 26. I think a lot of you - the fans - would endorse that pick. As far as Hand goes, he's projected by some to go as high as the second round to being undrafted. I think he'll go in the second or third round unless there's something I'm missing. Again, I'm not sure what the Falcons think of him right now, but teams can never have enough effective pass rushers.
---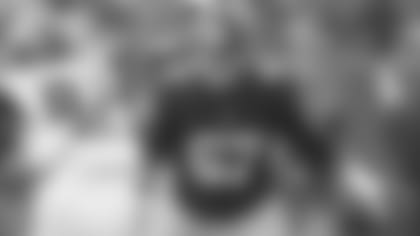 What's up, Beek? Writing in again! I really, really want to see the Falcons draft a guard or sign a high-quality guard. A couple free agent guards I like are Justin Pugh and Andrew Norwell. A couple draftees I like are Isaiah Wynn and Quenton Nelson. What are your thoughts? Let's all hope this is the quickest offseason ever.
Matt: I think just about every team in the NFL would love to have wither Andrew Norwell or Quenton Nelson line up for them. We still don't know if Norwell will become a free agent or if the Panthers will try to keep him. If he hits the open market, he'll likely command top dollar. And Nelson will likely be a top-five pick, so if someone wants a shot at him, they'd have to fork up a lot. Pugh is good player but there are some question marks, too. He's 27, played right tackle before moving inside to left guard the past three years and was the Giants' 2013 first-round pick (19th overall) out of Syracuse. Despite starting all 16 games as a rookie at right tackle and then starting 14 more the next season, he's had a hard time staying on the field. He missed five games in 2016 with a knee injury and then missed eight games in 2017 with a back injury. If he's healthy again, he could definitely end up helping a team.
---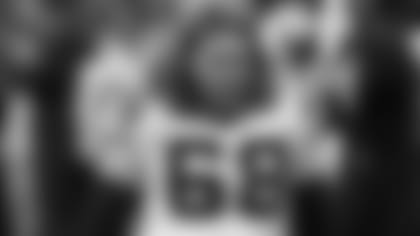 Hey Matt, love the communication you have here with the fans. It's great to hear what people are thinking and where we are going as a team and a fan base. That being said, here is my question. What do you think about going after guards Andrew Norwell from the Panthers and Justin Pugh from the Giants to help out the offensive line. Then picking up fullback Zach Line from the Saints, who was a huge part of Alvin Kamara's success last season. Also, what about looking into picking up defensive tackle Sheldon Richardson to help out Grady Jarret and Donatri Poe up front on the defensive line? This is all pending Matt Ryan's new contract and if those players are not offered another contract with their current teams, of course. Tight end Jimmy Graham would be a nice edition, too, but I would like to see those other positions taken care of first as that is where I think the team's priorities should be focused to correct last year's mistakes.
Matt: Wow. So, let me get this straight. You'd like to see the Falcons sign both Andrew Norwell and Just in Pugh. And then also go sign fullback, tight end Jimmy Graham and possibly Sheldon Richardson? And based on your remarks, you're also assuming the Falcons will re-sign Dontari Poe. That's a lot of money you're proposing to spend in free agency, Matt! To be really honest with you, I just don't see that happening. I think the Falcons will take care of Ryan and focus on re-signing their own players - for this year and next. I don't seem them being big players in free agency. I know it's fun to think about, but the salary cap has to be managed with the big picture in mind. That's why drafting smart is so important, and the Falcons have done a terrific job of that the last several years.
But your question makes me want to hear from other readers now - and that will be the Straight from the 'Beek Question of the Day.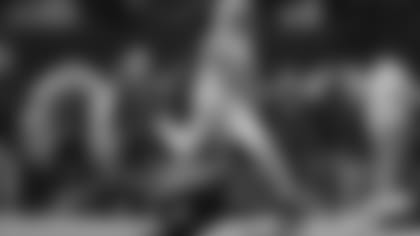 Hey Beek, back again. I have an idea, maybe not so accurate. I think trading down would be the best for us. I feel like there is a lot of talent in the second and third rounds, and it seems to me that we could still get Isaiah Wynn in the early second round, since the teams behind us don't look they are in a need of offensive line help (except the Vikings). And personally, I agree with you on the sleeper D.J. Chark. I think he's fantastic and would be a great impact player and playmaker. Would you agree or am I missing something?
Matt: Hey, Carlos. If you can get the player you want by trading down a few spots and pick up some draft picks because you see more value there, then I'm all for it. Don't forget that the Falcons do not have a fifth-round pick this year because of the deal they made prior to the season starting for Ty Sambrailo. That said, I don't know if the Falcons love Wynn or not, but if they do and he's there when it comes time to pick - I see them pulling the trigger. But it'll be interesting to see what happens. And, yes, I'm a big fan of Chark (pictured above). He's my sleeper pick.