FLOWERY BRANCH, Ga. – Falcons fans hoping to erase the painful ending to the 2017 season will get their wish early this season -- as in the nationally televised season opener.
The Falcons will travel to Philadelphia to face the defending Super Bowl LII champs in the NFL's annual Thursday Night Kickoff on Sept. 6. An 8:15 p.m. ET kickoff is scheduled.
While the game is obviously a chance for the Falcons to make an early statement on a national stage (the game will be aired on NBC), many Atlanta fans might see it as a chance to erase the memories of a painful 15-10 loss to the Eagles in the divisional round of the NFC playoffs back on Jan. 13, 2018, some 96 days ago.
The Falcons were mere yards away from returning to the NFC Championship Game, but Matt Ryan's pass on fourth-and-goal from the 2-yard line sailed high through Julio Jones' hands in the right corner of the end zone. The Nick Foles-led Eagles took over, ran out the clock and eventually went on to win the Super Bowl after beating the Vikings in the NFC title game.
While both the Falcons and Eagles will look somewhat different this time around following free agency and the NFL Draft – plus, the Eagles will likely have quarterback Carson Wentz back – the core of both teams are expected to return for this prime-time rematch at Lincoln Financial Field.
This will be the first NFL Kickoff Game appearance for the Falcons, since its inception in 2002. Defending Super Bowl champions are 11-3 all-time in the NFL Kickoff Game.
For the Falcons' complete 2018 regular-season schedule, click below: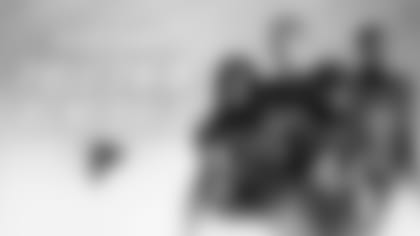 ](https://atlfal.co.nz/2HgEvFt)