FLOWERY BRANCH, Ga. -- Following Sunday night's 23-7 loss to the Patriots, Falcons head coach Dan Quinn said the team struggled with situational football. Perhaps the two plays that symbolize that struggle best came at the 1-yard line.
Following an acrobatic catch by Mohamed Sanu on second-and-goal at the start of the fourth quarter, the Falcons faced a third-down at the Patriots' 1-yard line. Atlanta called a bootleg pass that was knocked away from Julio Jones by cornerback Malcolm Butler, leading Quinn to leave his offense on the field for a fourth-down play.
On fourth-down, the Falcons ran a sweep to wide receiver Taylor Gabriel, who was hit in the backfield and dropped for a loss.
"It wasn't the assessment of going for it that kept me up," Quinn said on Monday, "it was the execution of it. When you get two shots inside there, you hope to nail it. I thought we had a chance at the first one on the pass to convert to Julio, and we didn't. And then on the second play, we didn't execute it well."
When discussing why the fourth-down play broke down, Quinn said the Falcons had a failed combination block on the exterior of the offensive line. The combination block was meant to occupy the Patriots' defensive end and linebacker on that side, but a missed block allowed penetration on the play.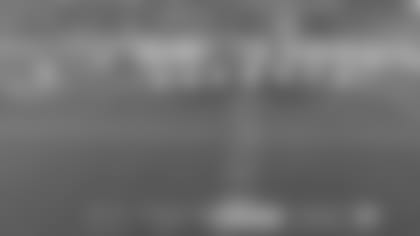 "Basically, It's the same run play that we normally have called "18" or "19," where there's a combination block between the tight end and the tackle on a linebacker," Quinn said.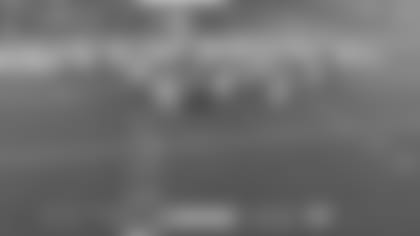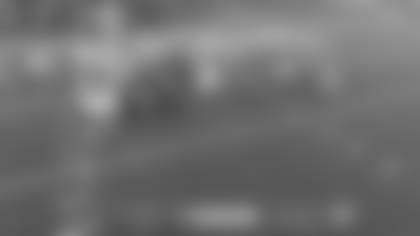 "And as opposed to the running back taking it and going outside, it was the receiver taking it outside. As you look back to it, definitely would rather have a better play for that."
The Falcons' offense had been shut out to that point in the game, following a pair of missed field goals, making the missed opportunity at the goal line all the more glaring. Atlanta didn't have trouble moving the ball against New England in the second half, but it was just 1-of-4 on Sunday night in the red zone.
Reflecting on the fourth-down call, Quinn had this to say: "If you had to have a play called back, that would be one, for sure."