FLOWERY BRANCH, Ga. -- Following each Falcons game, head coach Dan Quinn will break down a play from the game in which he feels was a key play in the game.
This week, Quinn selected Taylor Gabriel's touchdown at the beginning of the fourth quarter. With the game tied 23-23 and the Falcons driving, quarterback Matt Ryan connected with Gabriel on a screen pass.
Gabriel took off down the field, with the help of Jake Matthews and Andy Levitre clearing the way, Gabriel turned the play into a 40-yard score for Atlanta.
 Play: 1st-and-10 on the Lions' 42-yard line
 Time: Fourth quarter, 15 minutes remaining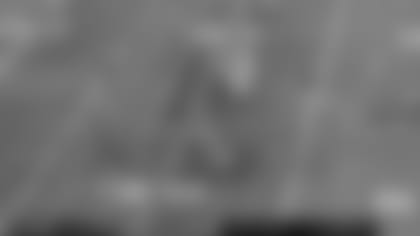 Why that play was so important in the game?
Dan Quinn: That play symbolizes a lot of what the team is – the unselfishness. Although Gab [Taylor Gabriel] caught the pass at 0 yards, it was Jake [Matthews] and Andy [Levitre] hauling down the field to try and spring him.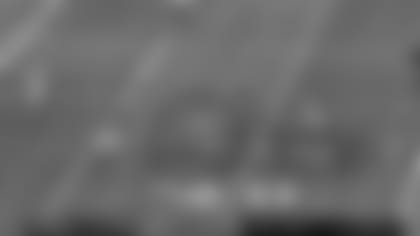 What stands out about that play?
Dan Quinn: At the end, I thought the most important was [if this was the goal line and Gab was going] he didn't try and extend the ball and dive where someone could have been knocked it out and it would have been a touchback going the other way. He took care of the ball even at the expense of 'If I'm diving and I don't get in, I still got a 39-yard play. But I wasn't going to expose the ball to create a turnover.' I thought he really had a mindfulness for the football, even when he was scoring.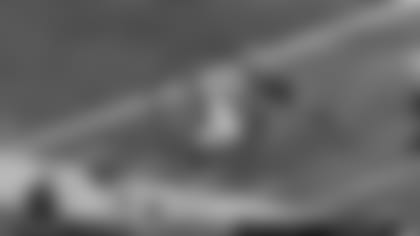 Why did the screen pass work?
Dan Quinn: That's why screens are as effective on our team because our linemen can really move. It highlights their athletic ability where they can get out and go make blocks down the field on small guys.
Final thoughts on Taylor Gabriel's performance on that play:
Dan Quinn: That's where he looked most like himself again. Coming off an injury for the offseason, that's the play that signified to me that he looks back to full speed. I saw some glimpses of it practice [last] week, but it was that play that I thought, 'Man, that looks like Gab.' The best version of him is back.