---
Strong, a four-year Falcons cheerleader, taped an episode as a contestant on NBC's popular game show "Minute to Win It." Her episode is set to air at 8 p.m. EST Wednesday.
[caption id="" align="alignright" width="180" caption="Atlanta Falcons cheerleader Natalie Strong can be seen on NBC's "Minute to Win It" at 8 p.m. EST Wednesday."]**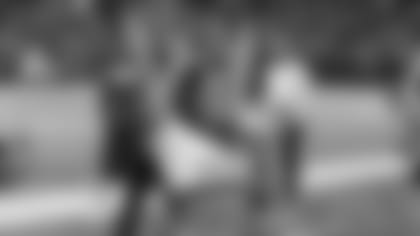 "Having the opportunity to appear on 'Minute to Win It' would never have been possible without the love and encouragement of the Atlanta Falcons Cheerleaders, our amazing coaches and the world class Falcons organization," Strong said. "I am so very blessed to be a part of such a supportive and giving organization.
"I know that each and every Falcons fan will want to tune in to NBC Wednesday night at 8 p.m. to see me take my chance in the 60-second circle. We have the best fans in the league, and I am so honored to have been able to represent my squad, the Falcons organization and our amazing fans on national TV."
"Minute to Win It" features games using regular household items that need to be completed or won in less than 60 seconds. The show consists of 10 different games, and contestants have a chance to win up to $1 million. As the money value goes up, so does the difficulty level of each game. The show is hosted by Guy Fieri of Food Network fame.