Welcome to Straight from the 'Beek! We're just a couple of days away from the huge Panthers-Falcons showdown at Mercedes-Benz Stadium on Sunday. If the Falcons win, they'll clinch a playoff berth. And you've got plenty of questions this Friday morning – so let's get to them. Just remember, all opinions you see in this space are mine, unless otherwise noted.
We'll begin with a question from the Middle East.
Happy Holidays Matt! Here we are, one game left to cement the playoffs. Do people realize how tough it is to make the playoffs, especially when looking at last year's group of teams who are no longer candidates? As compared to Falcons teams of the past, this team has a NO QUIT and an ALL HUSTLE attitude! Even after all of the crazy plays, bad breaks, and 'Super Bowl Hangover' this year, our team is four quarters away from the tournament, when we know anything can happen. Rise Up, Falcons Fans! Be there and be loud for our team this Sunday! Brotherhood for all!
Matt: Good to hear from you again, Kevin. And happy holidays to you as well. You bring up a good point, too. It's not easy making the playoffs and nothing is guaranteed in the NFL. The Lions, Giants, Packers and Cowboys were all NFC playoff teams a year ago that have been eliminated from contention this year. And that brings me to another interesting tidbit regarding the playoffs:
To your point, Kevin, Falcons fans should indeed enjoy the ride.
---
Do you think we can make it through the playoffs?
Matt: Hi, Steve. I'm assuming you mean through the playoffs to the Super Bowl. And the answer is yes. We've seen time and time again in the playoffs: anything can happen. History has shown us that several wild-card teams have reached the Super Bowl and won it.
---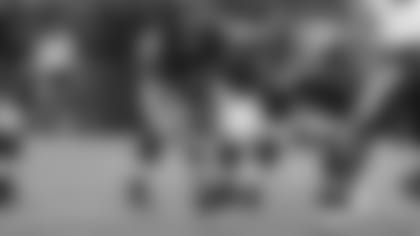 Back with another one, Beek! How do you feel about this week's matchup? Because if not for some key mistakes in key situations, we would have won in Carolina and last week in New Orleans. Any update on Alex Mack, Andy and Wes and Julio? And PLEEAAASE tell me what the heck is wrong with Freeman's terrible and uncharacteristic ball security these past few weeks?
Matt: Welcome back, Leroy. When I think of the Panthers, I think of Cam Newton's ability to improvise on the run, the short and intermediate passing game, their running game and that stout defensive front as strengths. So how do we match up against those? Pretty good, I think, with Newton being the X-factor. And that's what happened last game – he ended up running nine times for 86 yards and a touchdown.The Falcons also need to establish the run this time around, too. If they can, I believe it's an evenly matched game that will come down to limiting mistakes (penalties) and turnovers.
Regarding the Falcons injury report, here's the latest. Based on what Falcons coach Dan Quinn said, he expects the banged up offensive linemen to be "ready to rock" come Sunday. And as far as your question about Devonta Freeman is concerned, I get it. In his first three seasons, he had a combined five fumbles and this year he already has four. Falcons coach Dan Quinn said he believes that it's a matter of technique.
"That elbow has to be locked, so that's why we know the issues with Free are correctable, and we're certainly going to work that at practice," Quinn said. "The cause of some of them have happened near the contact where his elbow may come out and doesn't stay locked. That's our job to help train him on that, so we know those are definitely correctable ones, and no one works harder at that than him."
---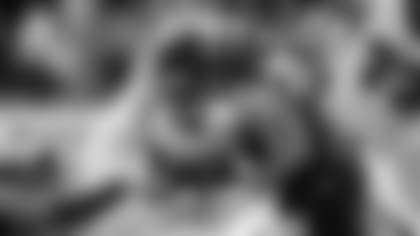 Bjorn from Munich, Germany
Hey Beek! Thanks a lot for your good work in this column. I want to pick up the thoughts of Tom from Edmonton, Canada, again. I also wondered why Dontari Poe didn't come in as a blocker in short-yardage situations, since it worked really well recently. Of course, Devonta Freeman usually doesn't need that extra blocker. And it's OK that he fumbles once in a lifetime, but with running almost the same play again in a similar situation later on (and failing again), I somehow miss the in-game adjustments. What do you think?
Matt: Look, I don't think you're going to see Dontari Poe lined up in the offensive backfield every time the Falcons are in a goal-to-goal or short-yardage situation. I get that it's worked in the past and I'm guessing we might see it again down the road. But you've got to be able to line up and go get that yard when you absolutely need it without bringing in the defensive lineman as a lead blocker. Devonta Freeman is one of the best running backs in the league and I have no problem running that play again.
---
With all the craziness of this season and we're still in it, supports my belief that something special is going on. We just need to get out of our own way! Nothing but faith in the Falcons.
Matt: James, you're right. It doesn't matter how many twists and turns it takes during the regular season, all that matters is getting into that postseason tournament where anything can happen. And all it takes is for one team to get hot. The Falcons have been there and know what it takes. That matters.
---
Lori from Westminster, CO
If the Saints and Panthers win, who is the winner and gets the bye?
Matt: If both the Saints and Panthers win, they each will finish with 12-4 records. But because New Orleans would finish with a better division record and swept Carolina during the regular season, they'd win the NFC South crown. If the Vikings, Saints and Rams lose, however, the Panthers would clinch the NFC South and the No. 2 seed (and a first-round bye).
---
Jerry from Statesboro, GA
Hey Beek. Based on the recent submissions it seems as if some of the Beekers are nervous about the Panthers game on Sunday. This is my third time saying this this season ... R-E-L-A-X. We usually split with the Panthers every year, even in 2015 when they seemed invincible. There's one advantage we will have on the Panthers on Sunday: Dirty Bird Nation!! Matt Ryan and Julio Jones have had some of their biggest games against the Panthers so look for another one on Sunday. All we need is a chance (see the 2007 Giants). Beek Nation, let's not doubt our team. WE CAN DO IT!!!
Matt: Great point, Jerry. These two teams are evenly matched and I expect a close game on Sunday. The Falcons are fortunate to be playing at home in front of their fans for this all-important game, too. Hopefully Falcons fans show up in droves and bring a lot of energy for what should be a playoff-like atmosphere. Thanks for reading and your remarks, Jerry!