What will the Atlanta Falcons do with the No. 14 overall pick in this year's NFL Draft?
That's the million-dollar question Falcons fans everywhere are asking these days. Will the Falcons go defense and pick a defensive tackle or edge rusher? Or will they continue to overhaul the offensive line and select an offensive tackle?
If you're wondering where I'm leaning at the moment, feel free to check out my latest mock draft here. Remember, the purpose of the mock drafts is to show how different scenarios could play out with the 13 picks ahead of them. The mock pick made for each team is based on positional needs and what's transpired so far in free agency.
Regardless of what I or any of the so-called draft experts are thinking these days, there have been some very good players selected at the No. 14 spot over the years. Some, in fact, turned out to be Hall of Famers. But there have also been a lot of not-so-good picks, too.
And just in case you're wondering, the Falcons have never picked at the No. 14 spot in their 53-year existence. If they stay put, can they land a great player on April 25th? Well, the good news is that it's been done before.
Let's take a look back at some of what I think are the best all-time 14th-overall picks in NFL Draft history (most recent picks listed first).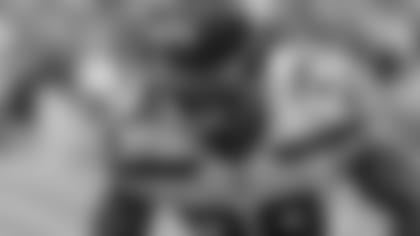 PLAYER: Earl Thomas, free safety
SEASONS PLAYED: 9 (2010-present)
NOTEWORTHY: Earl Thomas was a key cog in a defense that helped the Seattle Seahawks win Super Bowl XLVIII and make it back a year later. The Seahawks won four NFC West titles and made the playoffs seven times in his nine seasons there. He signed with the Baltimore Ravens during the 2018 offseason.
Super Bowl XLVIII champion
Six-time Pro Bowl (2011–2015, 2017)
Three-time first-team All-Pro (2012–2014)
Two-time second-team All-Pro (2011, 2017)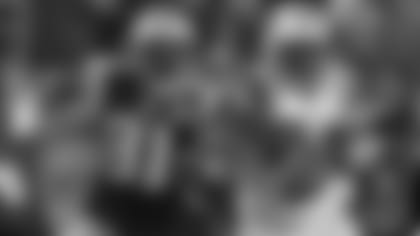 PLAYER: Darrelle Revis, cornerback
SEASONS PLAYED: 11 (2007-2017)
NOTEWORTHY: In 11 seasons, Darrelle Revis made seven Pro Bowls, was named first team All-Pro four times and eventually earned a Super Bowl ring. During an eight-year span from 2008 to 2015, opposing quarterbacks only completed 46.4 percent of passes thrown in Revis' direction. He finished with 29 career interceptions while playing for the New York Jets (2007–2012, 2015–2016), Tampa Bay Buccaneers (2013), New England Patriots (2014) and the Kansas City Chiefs (2017).
Super Bowl XLIX champion
Seven-time Pro Bowl (2008–2011, 2013–2015)
Four-time first-team All-Pro (2009–2011, 2014)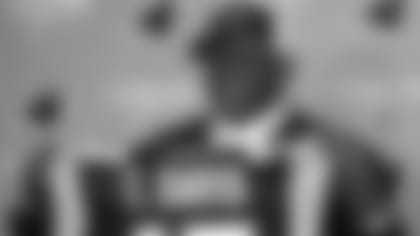 PLAYER: Thomas Davis, defensive back
SEASONS PLAYED: 14 (2005-present)
NOTEWORTHY: Fourteen seasons after entering the league as defensive back (he played strong safety in 2005), Thomas Davis' 1,111 combined tackles are third among active players, trailing Derrick Johnson (1,168) and Antoine Bethea (1,223). He's a three-time Pro Bowler and was also an All-Pro selection. Davis signed with the Los Angeles Chargers during the 2018 offseason.
Three-time Pro Bowler (2015–2017)
First-team All-Pro in 2015
Second-team All-Pro in 2013
Walter Payton NFL Man of the Year in 2014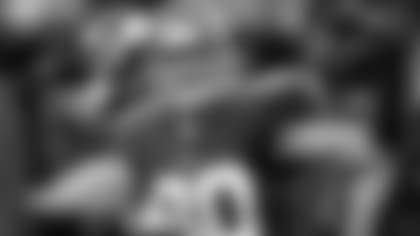 PLAYER: Jeremy Shockey, tight end
SEASONS PLAYED: 10 (2002-2011)
NOTEWORTHY: Jeremy Shockey burst onto the scene making four Pro Bowls in his first five seasons. Best known for his physical style and colorful persona, injuries eventually took a toll on the tight end during the second half of his career. Shockey finished with 547 receptions for 6,143 yards and 37 touchdowns — and played on two Super Bowl teams. Following his run with the New York Giants (2002–2007), Shockey played for two teams before retiring — the New Orleans Saints (2008–2010) and the Carolina Panthers (2011).
Two-time Super Bowl champion (XLII, XLIV)
Four-time Pro Bowler (2002, 2003, 2005, 2006)
First team All-Pro in 2002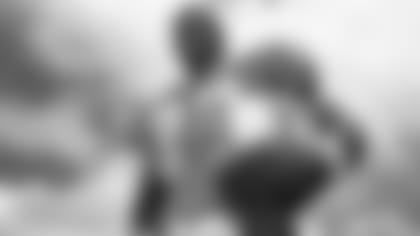 PLAYER: Eddie George, running back
SEASONS PLAYED: 9 (1996-2004)
NOTEWORTHY: Eddie George, the 1995 Heisman Trophy winner, went on to become the Houston Oilers/Tennessee Titans' record holder for career rushing yards (10,009), finishing ahead of legendary runner and Hall of Fame running back Earl Campbell (9,407). Much like Campbell, the 6-foot-3, 235-pound George was a big, bruising back and was rarely brought down after initial contact was made. After playing the final year of his career with the Dallas Cowboys in 2004, George finished with 10,441 total yards and 68 touchdowns.
Four-time Pro Bowler (1997–2000)
First-team All-Pro in 2000
Second-team All-Pro in 1999
NFL Offensive Rookie of the Year in 1996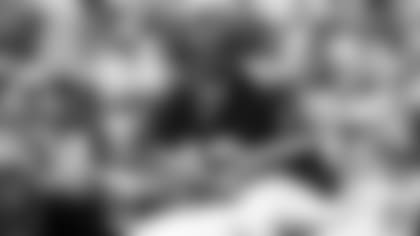 PLAYER: Jim Kelly, quarterback
SEASONS PLAYED: 11 (1986-1996)
NOTEWORTHY: Not many people remember this, but Jim Kelly was offered a scholarship by Joe Paterno — to play linebacker at Penn State. Luckily for NFL fans he opted to go to the University of Miami and play quarterback. After playing the first two seasons of his professional career with the USFL's Houston Gamblers (1984-1985), Kelly joined the Buffalo Bills (who retained his rights after picking him 14th overall in 1983) and went on to lead the Bills to the playoffs eight times. In 17 postseason games, including four consecutive trips to the Super Bowl, Kelly passed for 3,863 yards and 21 touchdowns. The Hall of Famer finished with 35,467 career passing yards and 237 touchdowns.
Inducted into the Pro Football Hall of Fame in 2002
Five-time Pro Bowler (1987, 1988, 1990–1992)
First-team All-Pro in 1991
Two-time second-team All-Pro (1990, 1992)
NFL passing touchdowns leader in 1991
NFL passer rating leader in 1990
Four-time AFC champion (1990–1993)
Had his No. 12 retired by the Buffalo Bills
Placed on the Buffalo Bills Wall of Fame
Table inside Article

| YEAR | TEAM | PLAYER | POSITION | COLLEGE |
| --- | --- | --- | --- | --- |
| 2017 | | Derek Barnett | DE | Tennessee |
| 2014 | | Kyle Fuller | CB | Virginia Tech |
| 2011 | | Robert Quinn | DE | North Carolina |
| 1995 | | Ruben Brown | G | Pittsburgh |
| 1979 | | Marty Lyons | DT | Alabama |
| 1978 | | John Jefferson | WR | Arizona State |
| 1974 | | Randy Gradishar | LB | Ohio State |
The Falcons currently hold a total of nine draft picks heading into the 2019 NFL Draft.
Round 1, No. 14 overall
Round 2, No. 45 overall
Round 3, No. 79 overall
Round 4, No. 117 overall
Round 4, No. 137 overall (compensatory)
Round 5, No. 152 overall
Round 5, No. 172 overall (compensatory)
Round 6, No. 186 overall
Round 7, No. 230 overall