Even though the NFL Draft is just 22 days away, a lot can still change between now and when that first pick is submitted on April 25. And, for now, we're assuming it'll be the Cardinals.
In five previous mock drafts, I've had the Falcons picking offensive linemen three times and defensive ends twice. And it makes sense that each one has played out that way, based on their needs and what the brass has said publicly.
But this mock surprised me as I was putting it together and adjusting teams needs based on recent moves and trades. I really didn't think there was a scenario where the Falcons could realistically land one of the top two defensive tackles in this class.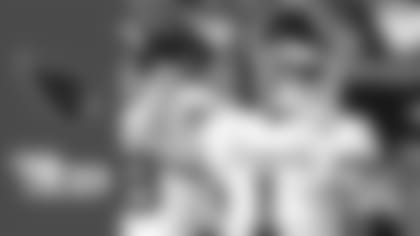 Table inside Article

| SELECTION | TABEEK'S TAKE |
| --- | --- |
| QB Kyler Murray, Oklahoma | We're weeks away from the draft and Josh Rosen is still a Cardinal. For now, I'm assuming that'll change and the Cardinals select Murray, last year's Heisman Trophy winner. First-year head coach Kliff Kingsbury gets a playmaker to run his offense. |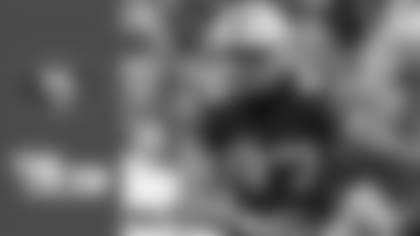 Table inside Article

| SELECTION | TABEEK'S TAKE |
| --- | --- |
| DE Nick Bosa, Ohio State | They signed Dee Ford, but could still use more firepower coming off the edge. They take Bosa here, who is considered by many scouts and draft analysts to be the best edge rusher in this class. |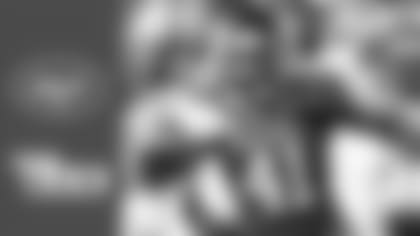 Table inside Article

| SELECTION | TABEEK'S TAKE |
| --- | --- |
| DE Josh Allen, Kentucky | The Jets go with Jersey native Josh Allen. Some believe the long-and-athletic Kentucky star is the total package – he can rush, cover and also run. The Jets still bolster their defense in a big way. |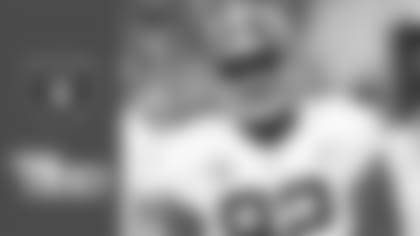 Table inside Article

| SELECTION | TABEEK'S TAKE |
| --- | --- |
| DT Quinnen Williams, Alabama | How thrilled will GM Mike Mayock be if Williams is still sitting here? They'll pounce on the former 'Bama star — who is a potential game-changer along the interior. |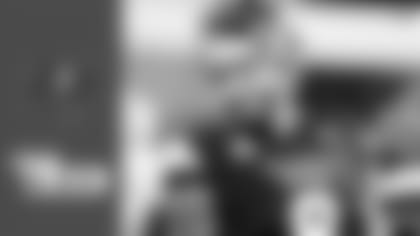 Table inside Article

| SELECTION | TABEEK'S TAKE |
| --- | --- |
| DE Montez Sweat, Mississippi State | The Bucs addressed defense quite a bit in free agency by signing a pair of linebackers and a safety. They still need a difference-maker coming off the edge (which are hard to find) and Sweat is that. |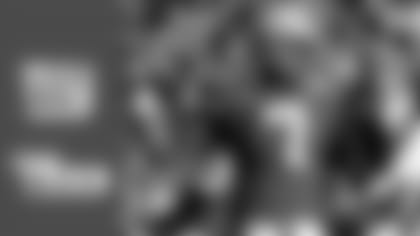 Table inside Article

| SELECTION | TABEEK'S TAKE |
| --- | --- |
| QB Dwayne Haskins, Ohio State | The Giants need to find their future QB and take the strong-armed Haskins. He'll sit behind Eli Manning for a year and then they'll turn him loose. |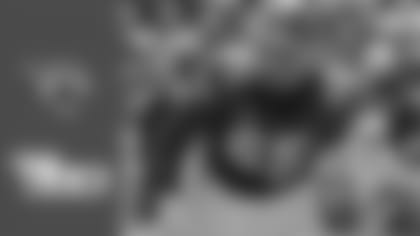 Table inside Article

| SELECTION | TABEEK'S TAKE |
| --- | --- |
| T Jawaan Taylor, Florida | The Jags signed Nick Foles and paid him a lot of money. They'll protect their investment with Taylor. Some think the Florida product might be the best tackle in this class. |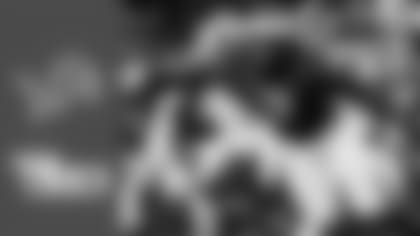 Table inside Article

| SELECTION | TABEEK'S TAKE |
| --- | --- |
| DE Rashan Gary, Michigan | The Lions go defense — coach Matt Patricia's calling card. Gary, who might've been underutilized at Michigan, can play both inside and set the edge vs. the run. |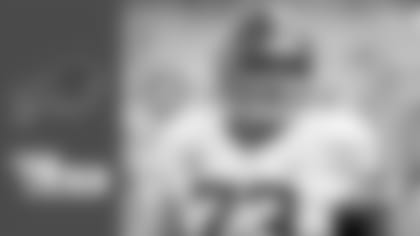 Table inside Article

| SELECTION | TABEEK'S TAKE |
| --- | --- |
| G/T Jonah Williams, Alabama | Buffalo added some receivers in free agency, but they must protect Josh Allen better. They take Williams, who played tackle at Alabama but could end up playing guard. |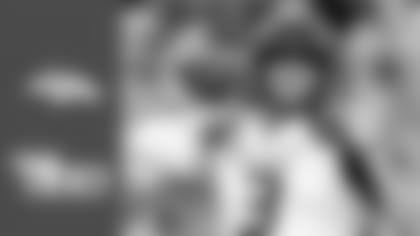 Table inside Article

| SELECTION | TABEEK'S TAKE |
| --- | --- |
| QB Drew Lock, Missouri | They signed Joe Flacco, but he's 34 and isn't the long-term solution. John Elway pulls the trigger on Lock, who has good size, a strong arm and can make all of the throws. |
Table inside Article

| SELECTION | TABEEK'S TAKE |
| --- | --- |
| LB Devin White, LSU | Now that the Vontaze Burfict is out of the picture they take White. The former LSU linebacker is an explosive hitter and shows great anticipation — maybe the best 'backer in this class. |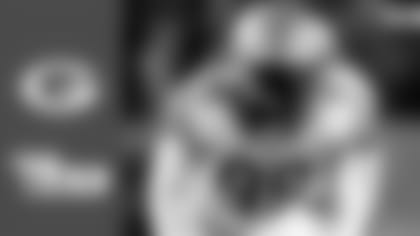 Table inside Article

| SELECTION | TABEEK'S TAKE |
| --- | --- |
| DE Brian Burns, Florida State | The Packers signed outside linebackers in free agency and add another quality defensive player to address their pass rush. The former Seminole is an explosive pass rusher with strong hands – a potential game-changer. |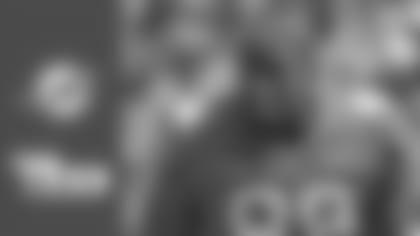 Table inside Article

| SELECTION | TABEEK'S TAKE |
| --- | --- |
| DE Clelin Ferrell, Clemson | The Dolphins address their pass rush here. The Clemson star is an explosive player with a high motor coming off the edge, and can play all three downs. |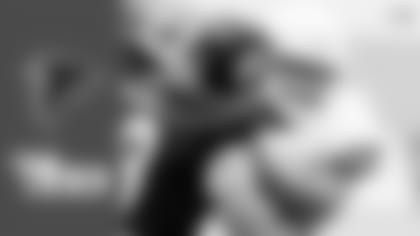 Table inside Article

| SELECTION | TABEEK'S TAKE |
| --- | --- |
| DT Ed Oliver, Houston | Somehow Oliver is still on the board and the Falcons pounce. Oliver is an upfield penetrator and was a dominant pass rusher inside at Houston. Paired with Grady Jarrett, the Falcons' entire defense will benefit with the addition of this dynamic player, whose measurables compare to Aaron Donald. |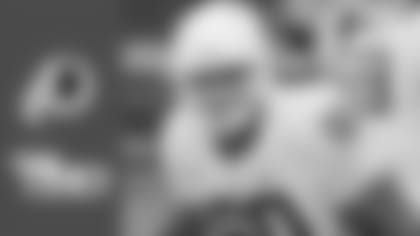 Table inside Article

| SELECTION | TABEEK'S TAKE |
| --- | --- |
| T Andre Dillard, Washington State | With the QB position solved for the moment, the Redskins address another need and take Dillard, who some think is the best pass-blocking left tackle in this class. |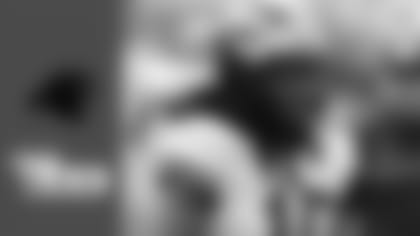 Table inside Article

| SELECTION | TABEEK'S TAKE |
| --- | --- |
| LB Devin Bush, Michigan | With Thomas Davis off Los Angeles, the Panthers reload and take Bush. The former Wolverines star clocked a 4.4 40 and is strong against the run and can also play on third down. |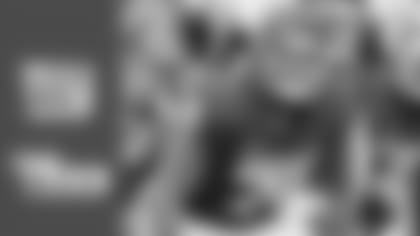 17. New York Giants (via Cleveland)
Table inside Article

| SELECTION | TABEEK'S TAKE |
| --- | --- |
| T Cody Ford, Oklahoma | The Giants' offensive line hasn't been very good in recent years and they take Ford. The ex-Sooner has outstanding balance and agility for his 6-foot-4, 330-pound frame. |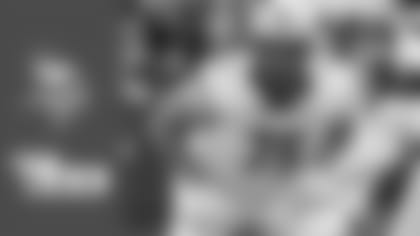 Table inside Article

| SELECTION | TABEEK'S TAKE |
| --- | --- |
| G Chris Lindstrom, Boston College | The Vikings know they must address the offensive line and take the quick-footed Lindstrom, a player many scouts believe can step right in and start because of his experience. |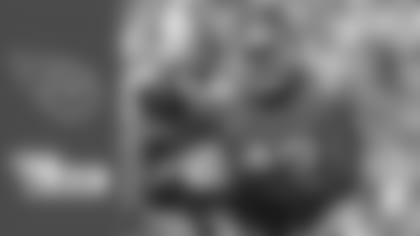 Table inside Article

| SELECTION | TABEEK'S TAKE |
| --- | --- |
| DT Christian Wilkins, Clemson | The Titans need some help along the defensive line and take Wilkins, a two-time All-ACC and All-American. Wilkins is known for his penetrating ability, quickness and change of direction. |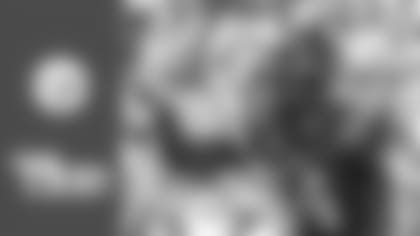 Table inside Article

| SELECTION | TABEEK'S TAKE |
| --- | --- |
| WR D.K. Metcalf, Mississippi | Now that Antonio Brown is gone, the Steelers provide Big Ben with another weapon and take Metcalf here. The Ole Miss star put on a show in Indy — he has a rare combination of size, speed, physicality, and explosiveness. |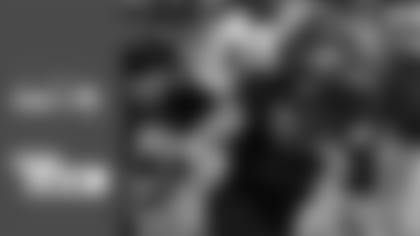 Table inside Article

| SELECTION | TABEEK'S TAKE |
| --- | --- |
| S Taylor Rapp, Washington | The Seahawks look to fill the void left by Earl Thomas and take Rapp here. The Washington product has good size, high football intelligence, speed and isn't afraid to dish out some punishment. He should fit in nicely. |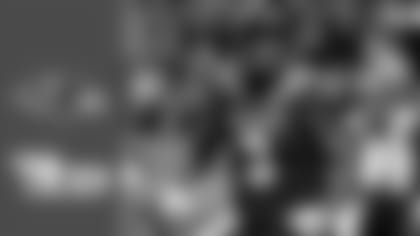 Table inside Article

| SELECTION | TABEEK'S TAKE |
| --- | --- |
| WR Kelvin Harmon, NC State | Ravens coach John Harbaugh said he wants 'rough and tough' receivers — enter Harmon, a big (6-foot-3, 213 pounds), physical receiver who can handle press coverage. |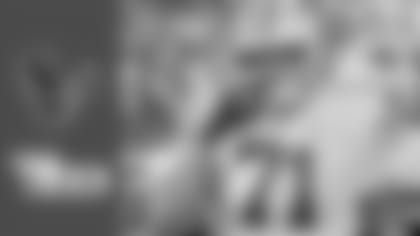 Table inside Article

| SELECTION | TABEEK'S TAKE |
| --- | --- |
| T Dalton Risner, Kansas State | The Texans struggled at times to protect Deshaun Watson and hope that Risner, who is extremely physical and aggressive, will help solve that issue. |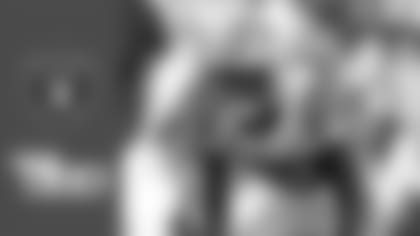 24. Oakland Raiders (via Chicago)
Table inside Article

| SELECTION | TABEEK'S TAKE |
| --- | --- |
| CB Greedy Williams, LSU | GM Mike Mayock knows you can't ever have enough good cornerbacks and takes Williams, who is tall and long. Some scouts think Williams might be the top-rated corner in this class. |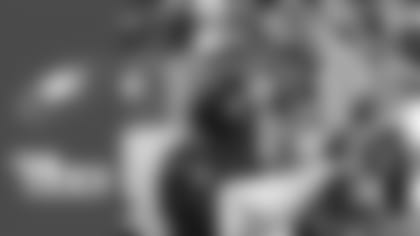 Table inside Article

| SELECTION | TABEEK'S TAKE |
| --- | --- |
| CB Byron Murphy, Washington | The Eagles have addressed some key needs in free agency and via trade, and bolster their secondary here. The former Washington star can play both man-to-man and zone and has terrific route recognition skills. |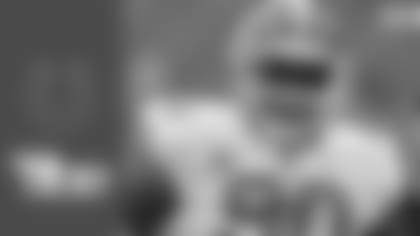 Table inside Article

| SELECTION | TABEEK'S TAKE |
| --- | --- |
| DT Dexter Lawrence, Clemson | The Colts take the Clemson star who suffered an injury at the combine and didn't get to test. Some draft experts think he should be a top-half pick in this draft. |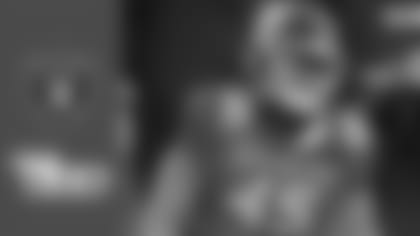 27. Oakland Raiders (via Dallas)
Table inside Article

| SELECTION | TABEEK'S TAKE |
| --- | --- |
| DE Jaylon Ferguson, Louisiana Tech | The Raiders continue to rebuild their defense and take Ferguson, one of the best edge rushers in this class. He led the nation with 17.5 sacks and finished with 64 tackles, three pass breakups, and two forced fumbles. |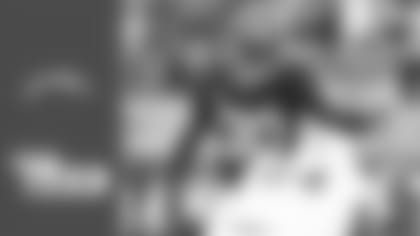 Table inside Article

| SELECTION | TABEEK'S TAKE |
| --- | --- |
| LB Mack Wilson, Alabama | Three linebackers ended up on injured reserve in 2018 and the group struggled vs. the Patriots in the playoffs. They've added Thomas Davis and now Wilson, who is expected to be a quality three-down starter on the next level. |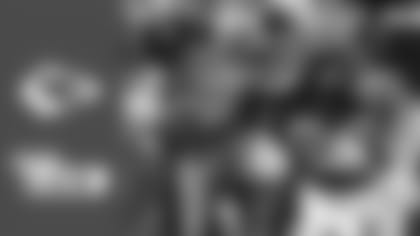 Table inside Article

| SELECTION | TABEEK'S TAKE |
| --- | --- |
| RB Joshua Jacobs, Alabama | The Chiefs improve their backfield and take Jacobs here, considered to be the top back in this class. The former 'Bama back is a physical runner who can also catch coming out of the backfield. |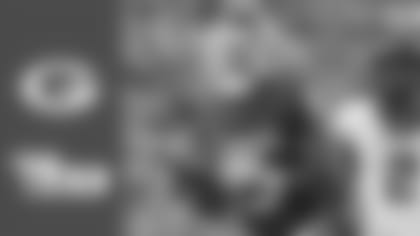 30. Green Bay Packers (via New Orleans)
Table inside Article

| SELECTION | TABEEK'S TAKE |
| --- | --- |
| WR Marquise Brown, Oklahoma | With Randall Cobb out of the picture, the Packers give Aaron Rodgers another weapon in Brown, who might just be the best deep threat in this class. Some refer to Brown as a DeSean Jackson clone. |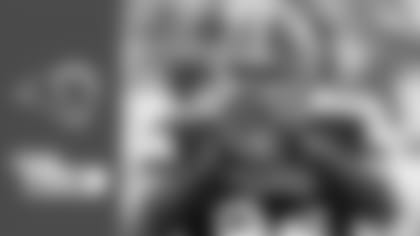 Table inside Article

| SELECTION | TABEEK'S TAKE |
| --- | --- |
| DT Jeffery Simmons, Mississippi State | The Rams are more than happy to add Simmons, who was considered a top-10 talent before tearing his ACL. With Ndamukong Suh's future in doubt, this pick makes even more sense. |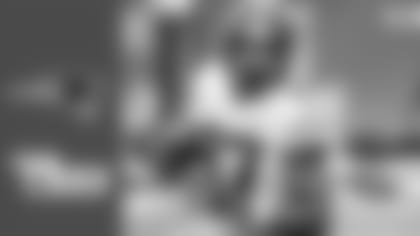 Table inside Article

| SELECTION | TABEEK'S TAKE |
| --- | --- |
| TE Noah Fant, Iowa | We now know Rob Gronkowski is out and likely headed to Canton. The Patriots reload and take Fant, a physical tight end who can do it all, especially catch and run. |