So many reports. So many rumors. And even a few trades.
Free agency and the new league year officially begin at 4 p.m. ET on Wednesday, but it actually feels like it started days ago due to the dizzying amount of reported signings and trades.
From Antonio Brown being shipped from Pittsburgh to Oakland early Sunday morning to the Giants-Browns blockbuster trade involving Odell Beckham Jr. and the Le'Veon Bell-Jets news late Tuesday night, there's been a ton of moves over the last 48 hours – and it's definitely affected how teams will approach free agency and the NFL Draft.
And trust me, I've changed my latest mock draft several times over the last couple of days. I can only imagine what the next one – mock 4.0 – will look like when I drop it on March 20.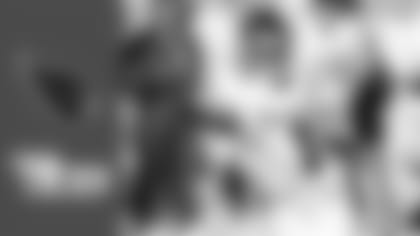 Table inside Article

| SELECTION | TABEEK'S TAKE |
| --- | --- |
| QB Kyler Murray, Oklahoma | It's looking more and more like the Cardinals are going to shop Josh Rosen until they find a suitor and select Murray, last year's Heisman Trophy winner, with the top pick. First-year head coach Kliff Kingsbury gets a playmaker to run his offense. |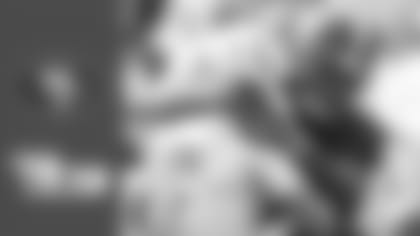 Table inside Article

| SELECTION | TABEEK'S TAKE |
| --- | --- |
| DT Quinnen Williams, Alabama | The Niners desperately need a stronger pass rush, and they won't pass up on a legit game-changer along the interior – and Williams, who might be the best all-around player in this class, is exactly that. |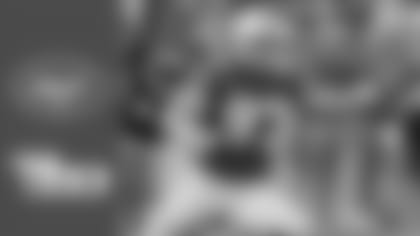 Table inside Article

| SELECTION | TABEEK'S TAKE |
| --- | --- |
| DE Nick Bosa, Ohio State | The Jets need to improve on the defensive side of the ball and desperately need a stronger pass rush. They end up with Bosa, considered by many scouts and draft analysts to be the best edge rusher in this class. |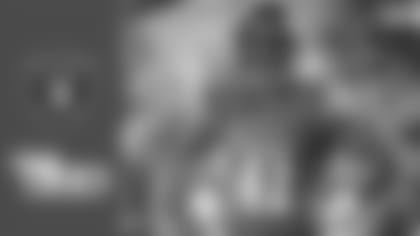 Table inside Article

| SELECTION | TABEEK'S TAKE |
| --- | --- |
| DE Josh Allen, Kentucky | Some believe the long-and-athletic Allen is the total package – he can rush, cover and also run. The Raiders bolster their defense (and pass rush) in a big way here. |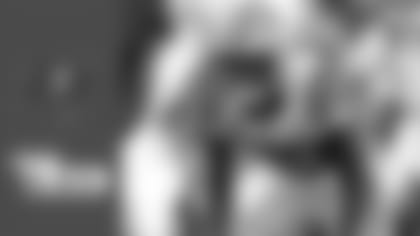 Table inside Article

| SELECTION | TABEEK'S TAKE |
| --- | --- |
| CB Greedy Williams, LSU | The Bucs defense allowed a league-worst 110.9 passer rating in 2018. As tempting as Clelin Ferrell or Ed Oliver might be here, they take Williams – the best corner in this class. |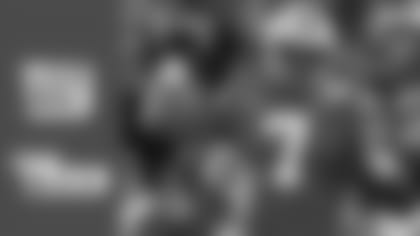 Table inside Article

| SELECTION | TABEEK'S TAKE |
| --- | --- |
| QB Dwayne Haskins, Ohio State | The Giants eventually have to turn the page on Eli Manning and take Haskins, a pocket passer who completed 70 percent of his passes and tossed 50 TDs in 2018. |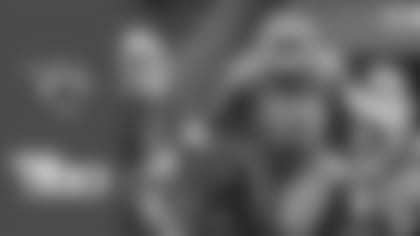 Table inside Article

| SELECTION | TABEEK'S TAKE |
| --- | --- |
| DE Clelin Ferrell, Clemson | As expected, the Jags signed quarterback Nick Foles, but they also released defensive tackle Malik Jackson. They fill that void with Ferrell, who has posted double-digits sacks over the last three seasons. |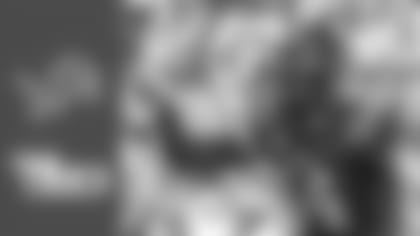 Table inside Article

| SELECTION | TABEEK'S TAKE |
| --- | --- |
| WR D.K. Metcalf, Mississippi | With the Lions expected to sign DE Trey Flowers to a five-year deal, they can address another huge need — receiver. Metcalf, who put on a show in Indy, has a rare combination of size, speed, physicality, and explosiveness. |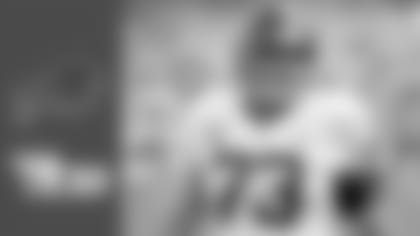 Table inside Article

| SELECTION | TABEEK'S TAKE |
| --- | --- |
| G/T Jonah Williams, Alabama | It appears the Bills are about to give QB Josh Allen some much-needed weapons in free agency (receivers Cole Beasley and John Brown), but they also need to bolster their offensive line. Williams played tackle at Alabama but could end up playing guard in the NFL. |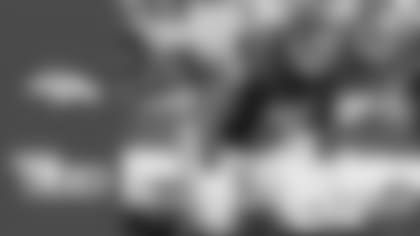 Table inside Article

| SELECTION | TABEEK'S TAKE |
| --- | --- |
| T Cody Ford, Oklahoma | Ford has outstanding balance and agility for his 6-foot-4, 330-pound frame and the Broncos snatch him up to help protect recently acquired QB Joe Flacco. |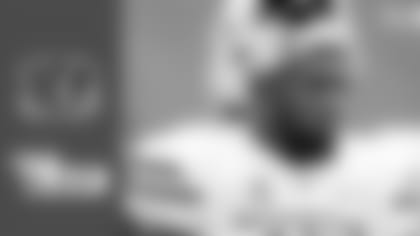 Table inside Article

| SELECTION | TABEEK'S TAKE |
| --- | --- |
| DT Ed Oliver, Houston | Following the mini run on offensive linemen, the Bengals pounce on Oliver here. The former Houston star is extremely fast for an interior lineman and fills a need along Cincy's defensive front. |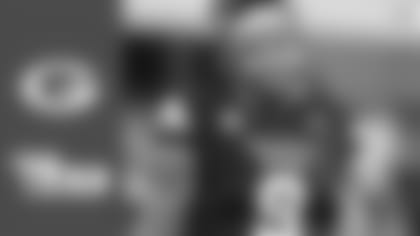 Table inside Article

| SELECTION | TABEEK'S TAKE |
| --- | --- |
| DE Montez Sweat, Mississippi State | The Packers address their pass rush and take Sweat, who posted double-digit sack totals the last two years (10.5 and 12) and had an impressive showing at the combine in Indy. |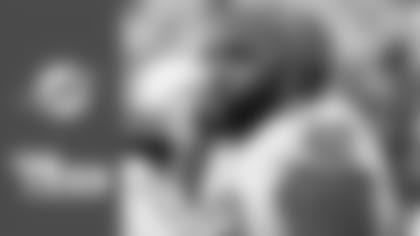 Table inside Article

| SELECTION | TABEEK'S TAKE |
| --- | --- |
| DT Christian Wilkins, Clemson | Yes, the Ryan Tannehill era appears to have run its course and the Dolphins need a quarterback. But Wilkins, a two-time All-ACC and All-American known for his penetrating ability, quickness and change of direction, is too good to pass up here. |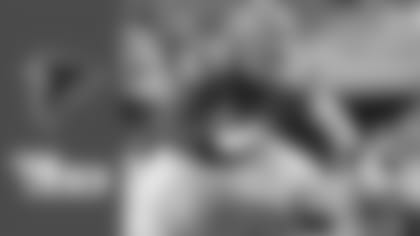 Table inside Article

| SELECTION | TABEEK'S TAKE |
| --- | --- |
| T Jawaan Taylor, Florida | The Falcons finally solidify the right side of the offensive line with the 6-foot-5, 334-pound Taylor, a three-year starter at Florida. Taylor possesses a rare combination of power, size, length and mobility — which should help protect Matt Ryan and create running lanes for Devonta Freeman. |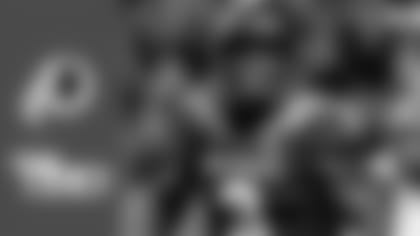 Table inside Article

| SELECTION | TABEEK'S TAKE |
| --- | --- |
| WR Kelvin Harmon, NC State | Now that they've addressed the quarterback position by adding Case Keenum, the Redskins add a playmaker on the outside. Harmon is a big (6-foot-3, 213 pounds), physical receiver who can handle press coverage. |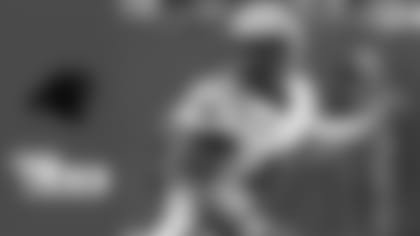 Table inside Article

| SELECTION | TABEEK'S TAKE |
| --- | --- |
| LB Devin White, LSU | With Thomas Davis leaving and reportedly heading to Los Angeles, the Panthers are thrilled to still see White on the board. The former LSU linebacker is an explosive hitter and shows great anticipation. |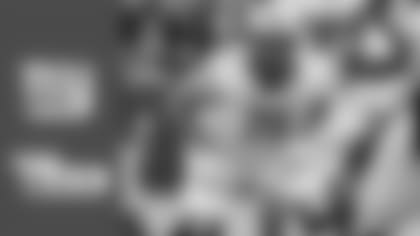 17. New York Giants (via Cleveland)
Table inside Article

| SELECTION | TABEEK'S TAKE |
| --- | --- |
| G Chris Lindstrom, Boston College | After trading away Odell Beckham Jr., the Giants might be tempted to take a receiver here but opt to bolster the offensive line with Lindstrom, a player many scouts believe can step right in and start because of his experience. |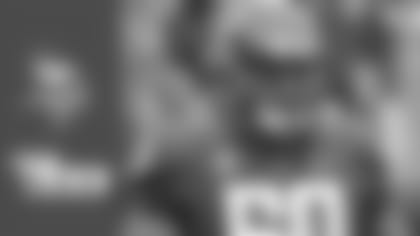 Table inside Article

| SELECTION | TABEEK'S TAKE |
| --- | --- |
| T Andre Dillard, Washington State | The Vikings know they must address the offensive line and take Dillard here, who some scouts and draft experts consider to be the best pass-blocking tackle in this draft. |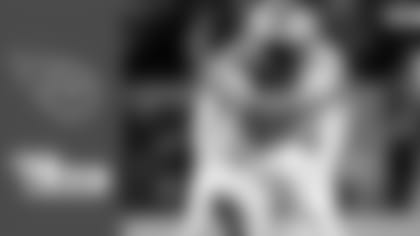 Table inside Article

| SELECTION | TABEEK'S TAKE |
| --- | --- |
| DE Brian Burns, Florida State | The Titans need some help along the defensive line and take Burns, an explosive pass rusher with strong hands – a potential game-changer. |
Table inside Article

| SELECTION | TABEEK'S TAKE |
| --- | --- |
| LB Devin Bush, Michigan | With Metcalf and Harmon off the board, the Steelers might be tempted to pick Marquise Brown here or go with a corner. Instead they take Bush, who clocked a 4.4 40 in Indy and is strong against the run and can also play on third down. |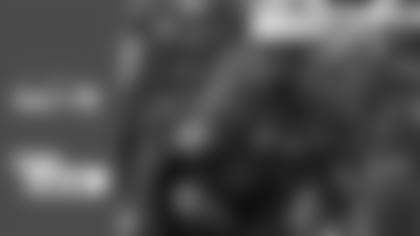 Table inside Article

| SELECTION | TABEEK'S TAKE |
| --- | --- |
| S Nasir Adderley, Delaware | The Seahawks need to replace Earl Thomas on the back end. They opt for Adderley here, a former cornerback with fantastic instincts, range and ball skills. |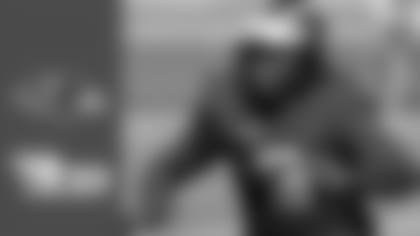 Table inside Article

| SELECTION | TABEEK'S TAKE |
| --- | --- |
| DL Rashan Gary, Michigan | Now that longtime defensive star Terrell Suggs is heading for Arizona, the Ravens are in the market for another edge rusher and pounce on Gary. The ex-Wolverine has the versatility to play both inside and set the edge vs. the run. |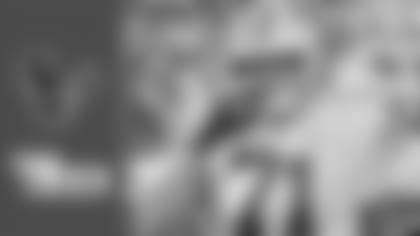 Table inside Article

| SELECTION | TABEEK'S TAKE |
| --- | --- |
| T Dalton Risner, Kansas State | The Texans struggled at times to protect Deshaun Watson and hope that Risner, who is extremely physical and aggressive, will help solve that issue. |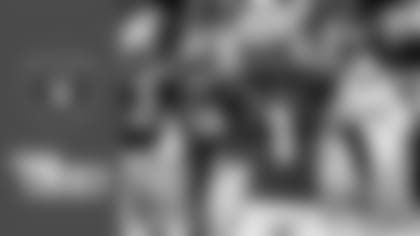 24. Oakland Raiders (via Chicago)
Table inside Article

| SELECTION | TABEEK'S TAKE |
| --- | --- |
| CB Byron Murphy, Washington | The Raiders are thrilled to see Murphy still on the board here. The former Washington star can play both man-to-man and zone, and has terrific route recognition skills. |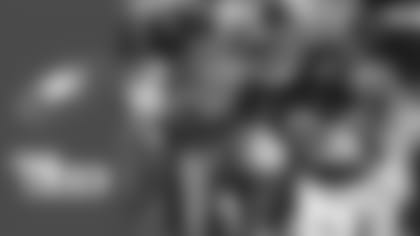 Table inside Article

| SELECTION | TABEEK'S TAKE |
| --- | --- |
| RB Joshua Jacobs, Alabama | With Jay Ajayi and Darren Sproles set to become free agents, the Eagles take Jacobs. The former 'Bama back is a physical runner who can also catch coming out of the backfield. |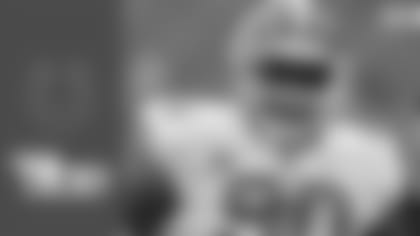 Table inside Article

| SELECTION | TABEEK'S TAKE |
| --- | --- |
| DT Dexter Lawrence, Clemson | The Colts are ecstatic to see Lawrence still on the board take the Clemson star who suffered an injury at the combine and didn't get to test. Some draft experts think he should be a top-half pick in this draft. |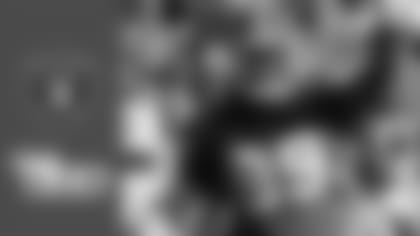 27. Oakland Raiders (via Dallas)
Table inside Article

| SELECTION | TABEEK'S TAKE |
| --- | --- |
| DE Jachai Polite, Florida | Although he's somewhat undersized at 6-foot-2, 260 pounds, Polite more than makes up for it with his speed and explosiveness off the edge. The Raiders, who drafted Allen at the top of the round, get their bookend in Polite. |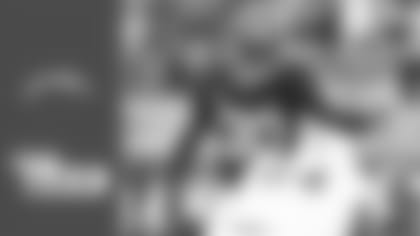 Table inside Article

| SELECTION | TABEEK'S TAKE |
| --- | --- |
| LB Mack Wilson, Alabama | Three Chargers linebackers ended up on injured reserve in 2018 – and the group struggled vs. the Patriots in the playoffs. Wilson is expected to be a quality three-down starter on the next level. |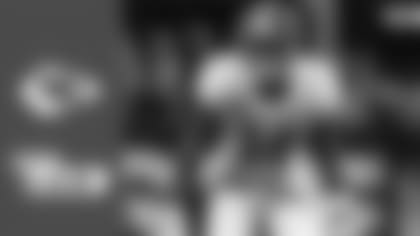 Table inside Article

| SELECTION | TABEEK'S TAKE |
| --- | --- |
| S Deionte Thompson, Alabama | The Chiefs need to find Eric Berry's successor on the back end and take Thompson, a physical, athletic and aggressive safety who can lower the boom. |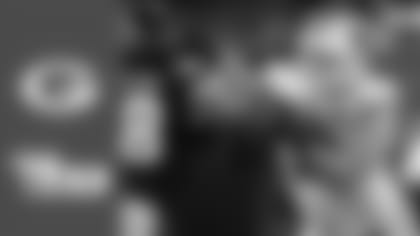 30. Green Bay Packers (via New Orleans)
Table inside Article

| SELECTION | TABEEK'S TAKE |
| --- | --- |
| T David Edwards, Wisconsin | With David Bakhtiari and Bryan Bulaga both headed into the final year of their contracts, the Packers stay in state and pick the 6-foot-7, 319-pound Edwards, an excellent run blocker. |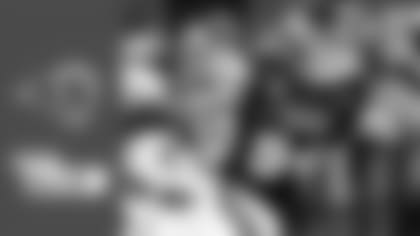 Table inside Article

| SELECTION | TABEEK'S TAKE |
| --- | --- |
| DT Jeffery Simmons, Mississippi State | Simmons, who is surprisingly still on the board, was considered a top-10 talent before tearing his ACL after the season. With Ndamukong Suh's future in doubt, this pick makes even more sense. |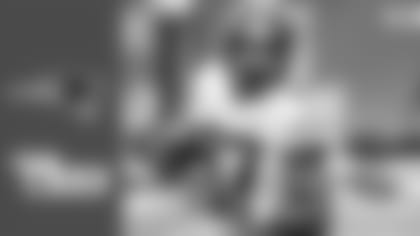 Table inside Article

| SELECTION | TABEEK'S TAKE |
| --- | --- |
| TE Noah Fant, Iowa | Will Rob Gronkowski be back in 2019? There's a good chance he won't be, and the Patriots take Fant, the best tight end in this class. Fant is a physical tight end who can catch and run. |