Quinn, Dimitroff Take in Senior Bowl Practices
Reese's Senior Bowl practices started on Tuesday and both head coach Dan Quinn and GM Thomas Dimitroff were in attendance.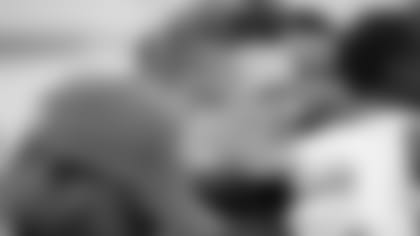 Between 800-900 NFL scouts gather in Mobile, Ala. to assess the performance of the nation's top college prospects.
Some of the most talented players in this year's draft class addressed the media, including Alabama LB Reggie Ragland, Ohio State WR Braxton Miller and Georgia LB Jordan Jenkins.
Miller told ESPN's Vaughn McClure that he has interest in playing with Atlanta's Pro Bowl WR .
Hageman Reflects on His Childhood and Growing Up in a Foster Home
DT Ra'Shede Hageman opened up about the skeletons in his closet in an interview with Big Ten Netwrok while attending school at the University of Minnesota.
Hageman lived in 12 foster homes growing up and struggled with his identity for a big chunk of his life.
Football became the release of all stress and anger Hageman had in his life, and he channeled it to perfecting his craft.
Freeman Making the Most of His Time in Hawaii
Devonta Freeman is gearing up for the Pro Bowl Draft tonight and is taking it all in.
Freeman is captain for Team Irvin, and was seen strategizing with his teammates before heading to Wheeler Army Field Base to check out helicopters.
Patrick DiMarco has arrived in Honolulu
Alabama's Nick Saban was in attendance with his former LB Reggie Ragland
Falcons cheerleader Sydney is having a blast representing Atlanta at the Pro Bowl