1. Matt Bryant's OT winner in Week 1
The season couldn't have started in better fashion, thanks to Falcons kicker Matt Bryant. Minutes after hitting a game-tying 51-yard field goal to send the Week 1 game against the Saints into overtime, Bryant had another 50-plus-yard kick in him.* *
Facing a 4th-and-6 from the Saints 34-yard line in the extra session, the Falcons looked to their 39-year-old kicker to seal the deal. Bryant said he approached the kick as if it was an extra point, splitting the uprights from 52 yards out for the 37-34 win.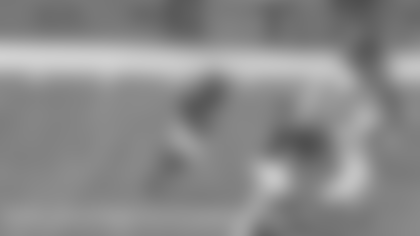 2. Hester's Record-Setting Return in Week 3
The stage was perfectly set for Devin Hester to make NFL history with 7:25 remaining in the second quarter. Standing on the sideline, Pro Football Hall of Famer Deion Sanders watched as Hester weaved his way around defenders and up the left sideline, high-stepping into the history books.
The 62-yard punt return touchdown was Hester's 20th-career return score, setting the new league record.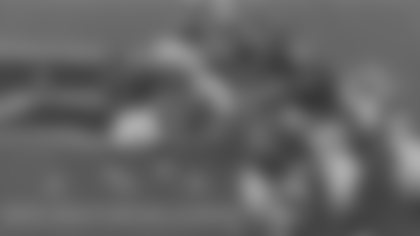 3. Julio's Over-the-Shoulder Grab in Week 3
While Hester stole the show in Week 3, fellow wide receiver Julio Jones added to the highlight reel with a jaw-dropping, over-the-shoulder touchdown reception. Already leading 35-0, Falcons quarterback Matt Ryan tossed the ball 40 yards down the right sideline, grabbed by the twisting Jones for his second score of the game.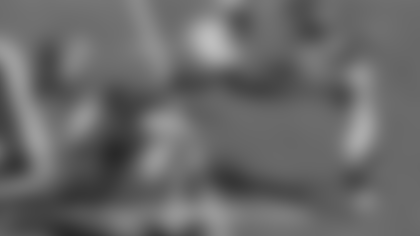 4. Julio's One-Handed Effort in Week 5
Two weeks after his highlight grab against the Buccaneers, Jones showcased his pass-catching talents against the Giants. Leading New York 10-7 in the second quarter, Ryan threw a pass seemingly too high for Jones, who grabbed it out of the air with his left hand for the 9-yard reception.
The sensational grab by Jones prevented a likely interception as Giants cornerback Dominique Rodgers-Cromartie was eyeing the ball that was coming his way.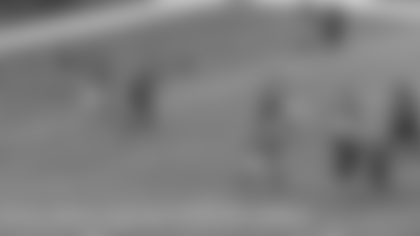 5. Osi's 86-yard Fumble Return in Week 16
Osi Umenyiora crushed any hope the Saints had for a comeback in Week 16. Leading New Orleans 23-14 in the fourth quarter, with :13 seconds left on the clock, Kroy Biermann sacked Saints quarterback Drew Brees, forcing a fumble that was returned 86 yards for a touchdown by Umenyiora.
While the season didn't end the way the Falcons hoped, the lasting image of Umenyiora waving, smiling and celebrating with his teammates after the score easily makes his play among the best of the season.