It sure feels nice to be coming off a win instead of talking (or writing) about how the Falcons can somehow get off the schneid and win that first game.
But Tuggle has been a part of teams that have completely turned their seasons around and said winning can "snowball," too. We talked about how in 1997, the Falcons began the first half of the season with a 1-7 mark. They went 6-2 down the stretch and finished with a 7-9 record. The very next season, the Falcons went 14-2 and appeared in Super Bowl XXXIII against the Denver Broncos.
Can this Falcons make a complete turnaround? I have no idea, to be honest, but there is a chance (much more on that below). All we know at this point is that they're 1-0 under interim coach Raheem Morris.
So, let's start right there – how the Falcons can keep the momentum going and make it two in a row – with this edition of Beek's Bits.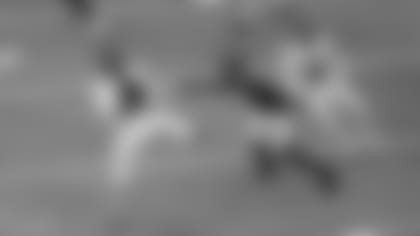 Can the defense keep the conversation going?
When was the last time the Falcons defense was making headlines and grabbing attention for all of the right reasons? It's been a while, if you ask me. Sure, there were some nice moments during the second half of the 2019 season – road wins against the Saints, Panthers and 49ers stick out – but I have to go back to the 2017 season to think of stretches of when that unit was consistently good. They were a top-10 unit that year.
Well, on Sunday against the Vikings, the Falcons defense played fast, hit hard and forced turnovers. They set the tone from the first play from scrimmage and sparked a 40-23 win. That was more of the team I expected to see when training camp ended back in August.
How impressive was the defensive performance? Chew on these bits:
The Falcons defense picked off Vikings quarterback Kirk Cousins three times in the first half – the first time that had ever happened in his career – and cashed those in for 17 points while taking a 20-0 lead by halftime.
It was the first time the Falcons did not allow any points in the first half since Week 11 of the 2019 and, oh by the way, the Falcons are the first team in the league to tally three picks in one half this season, too.
The Falcons held the Vikings to 32 net rushing yards, which was the fewest rushing yards allowed by a Falcons team since Week 4 of the 2006 season (when they held Arizona to 26).
Man, it feels good to talk about great defense again. Can the Falcons keep the conversation going?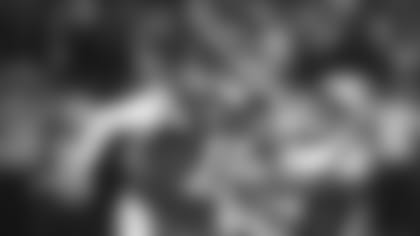 Yes, there's a (very slim) chance
It doesn't take a rocket scientist to understand that the slower a team starts, the less chance it has to make the playoffs, win its division or go on to win a Super Bowl. Below are the playoff, division title, and Super Bowl probabilities for each team through Week 6 based on their season start.
According to the NFL, these probabilities are based on the 1990-2019 playoff format. To no one's surprise, no team since 1990 has started 0-6 and made the playoffs.
Table inside Article

| Record | Made Playoffs | Won Division | Won Super Bowl |
| --- | --- | --- | --- |
| 6-0 | 94.9% (37 of 39) | 84.6% (33 of 39) | 23.1% (9 of 39) |
| 5-1 | 83.3% (85 of 102) | 60.8% (62 of 102) | 9.8% (10 of 102) |
| 4-1-1 | 100% (1 of 1) | 100% (1 of 1) | 0.0% (0 of 1) |
| 4-2 | 62.8% (137 of 218) | 33.5% (73 of 218) | 4.1% (9 of 216) |
| 3-2-1 | 40.0% (2 of 5) | 20.0% (1 of 5) | 0.0% (0 of 5) |
| 3-3 | 35.6% (77 of 216) | 17.1% (37 of 216) | 0.9% (2 of 216) |
| 2-3-1 | 0.0% (0 of 3) | 0.0% (0 of 3) | 0.0% (0 of 3) |
| 2-4 | 9.5% (19 of 201) | 4.5% (9 of 201) | 0.0% (0 of 201) |
| 1-5 | 1.9% (2 of 105) | 0.0% (0 of 105) | 0.0% (0 of 105) |
| 0-6 | 0.0% (0 of 39) | 0.0% (0 of 39) | 0.0% (0 of 39) |
But … look at 1-5. There's a miniscule chance – 1.9 percent – but, still, a chance. And in case you're wondering, what those numbers look like through Week 7, here you go:
Table inside Article

| Record | Made Playoffs | Won Division | Won Super Bowl |
| --- | --- | --- | --- |
| 2-5 | 4.8% (7 of 146) | 2.1% (3 of 146) | 0.0% (0 of 146) |
Don't shoot the messenger, folks. I'm just sayin' ... there's a chance.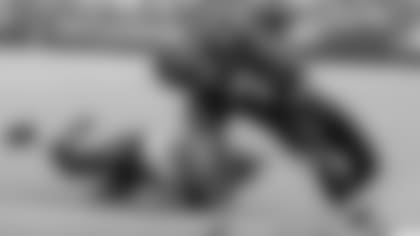 Flip side: Not all good starts end well
While the Falcons are busy fighting, kicking and scratching their way back into relevancy and trying to overcome what's been another slow start to the season, let's not forget that the script can be flipped the other way.
Not to dwell on the negatives (because, my goodness, we've had enough of those in 2020), but good starts can sometimes have disastrous endings. The Falcons are proof of that much. Take the 2005 and 2006 seasons as examples.
2005: The Falcons – led by Michael Vick, Warrick Dunn and Roddy White on offense – opened the year by going 6-2 with wins over the Eagles, Vikings and Saints. Unfortunately, they went 2-6 during the second half of the season to finish with an 8-8 mark and in third place of the NFC South.
2006: The very next season the Falcons went 5-2 right out of the gates, including wins over the Panthers, Buccaneers and Steelers before another second-half collapse. Atlanta only won two of its final nine games to go 7-9 and another third-place finish in the NFC South.
Let's hope the Falcons can flip that script with 10 games left in 2020.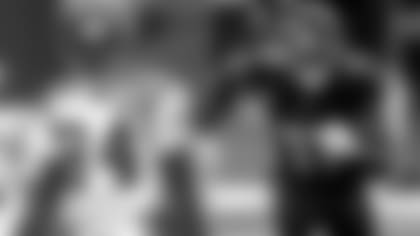 The 125 Club
Man, it was great to see Julio Jones back on the field and connecting with Matt Ryan in vintage fashion last Sunday against the Vikings. Jones finished the day with eight catches for 137 yards (17.1 yards per catch) and two touchdowns, including a 40-yard scoring gem that will be talked about for some time.
Also notable was the fact that it was the 34th-career game with at least 125 receiving yards for Jones.
The next time Jones has at least 125 receiving yards in a game, he will tie Hall of Famer Randy Moss, who accomplished it 35 times, for the second-most games with at least 125 receiving yards in league history. Pretty remarkable.
Who's No. 1? Jerry Rice, of course. Rice tallied 49 games with at least 125 receiving yards during his illustrious career.
Table inside Article

| Player | Teams | Games |
| --- | --- | --- |
| Jerry Rice | 49ers, Raiders, Seahawks | 49 |
| Randy Moss | Vikings, Raiders, Patriots | 35 |
| Julio Jones | Falcons | 34 |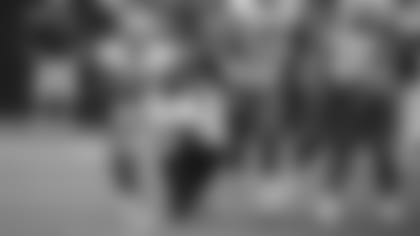 Swift kick in the stats
When you look at the Detroit Lions backfield the first name that pops out is obviously Adrian Peterson's. And why not? Peterson is No. 5 on the all-time rushing yards list right now with 14,501 yards. The names in front of him are Barry Sanders (15,269), Frank Gore (15,597), Walter Payton (16,726) and Emmitt Smith (18,355). That's pretty incredible, especially considering that he's still running the ball well at 35 years old.
At the moment, Peterson also leads the Lions in rushing with 69 carries for 285 yards and two touchdowns.
But I'm telling you right now, do not overlook rookie D'Andre Swift, an impressive back from the University of Georgia. Swift has 26 carries for 158 yards and three touchdowns at the moment, but he'll enter Sunday's game against the Falcons coming off his best performance of the year.
In a 34-16 win over the Jaguars, Swift rushed it 14 times for 116 yards (that's 8.29 yards per carry) and scored a pair of touchdowns. Will the Falcons see more of Peterson, another heavy dose of Swift or could they also see some Kerryon Johnson (25 rushes for 80 yards)?
It could be all or just some, if you listen to Lions offensive coordinator Darrell Bevell.
"Well, we go in with a plan and then as the game goes along, you have to have a feel for the game," Bevell said. "So Adrian goes in with the first bit of carries, but everybody has kind of a specific role or even specific plays.
Expect Peterson to get some touches but keep a close eye on Swift in his return to the Peach State.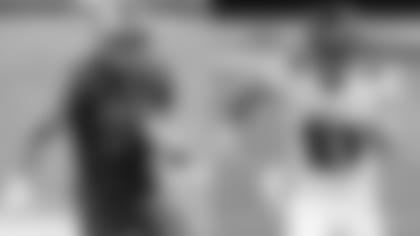 Fantasy bit: Hockenson vs. Hurst
The NFL puts out a release on the weekly slate of games and usually there's some fantasy football trends, lists or nuggets stashed away at the bottom of this thing. As I was perusing it earlier this week, a couple of names caught my attention when it came to favorable and tough matchups – Falcons tight end Hayden Hurst and Lions tight end T.J. Hockenson. I'll sum it up for you.
Favorable matchup: Hockenson vs. the Falcons defense
Why? The Falcons are allowing the second most fantasy points per game to tight ends
Tough matchup: Hurst vs. the Lions defense
Why? The Lions are allowing the second fewest fantasy points per game to tight ends
Will that trend continue in Week 7? If we see more of the team that showed up in Minneapolis, I don't think so. Regardless, keep an eye on those tight ends this weekend.
Table inside Article

| Player | Catches | Yards | Touchdowns |
| --- | --- | --- | --- |
| T.J. Hockenson | 17 | 197 | 3 |
| Hayden Hurst | 19 | 227 | 3 |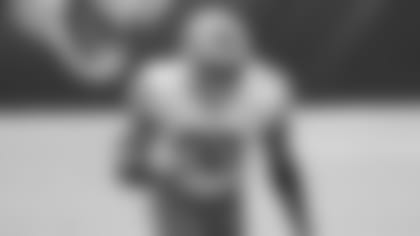 Limping Lions?
An interesting name popped up on the Lions injury report Wednesday, defensive end Trey Flowers. According to some of the Lions beat writers, Flowers has been very good this season – and even described as exceptional in the win over the Jaguars.
I haven't watched all of the Lions games this season, but Flowers is the team's best pass rusher. He leads Detroit with two sacks and a pair of forced fumbles. Apparently, he now has some sort of wrist injury and did not practice on Wednesday and was limited in practice on Thursday. Falcons fans should keep an eye on the Lions injury reports – you know Atlanta's coaching staff and players will be – because if Flowers doesn't play, that'll be significant.
I know, I know. The Falcons also have some injuries concerns, too, heading into this one and that's something we'll all be watching. Stay tuned and on top of the Falcons injury report here.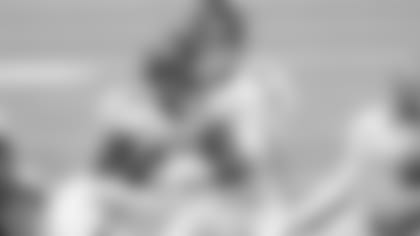 What do the Falcons have to do to win?
There's a number of different recipes on how to win games in the NFL, but playing stingy defense, running the football and winning the turnover battle is my favorite one. Put another way, if a team can check all three of those boxes, I really like their chances of winning.
Notice I didn't mention putting up passing stats, right? OK, just making sure.
With that in mind, here are my three keys to the game for the Falcons.
1. Stay aggressive but disciplined on defense. The Falcons went out and stole three extra possessions against the Vikings last and, as noted above, they cashed them in for 17 points. Lions quarterback Matthew Stafford is one of the better quarterbacks in this league, but he's thrown four interceptions so far this season – one in each one of the Lions' losses, too.
They say turnovers come in bunches, and let's hope so for the Falcons sake. Gaining an extra possession means more scoring opportunities – and they'll need those against a Lions team that likes to run the football and chew up game clock.
2. Stay committed to the run. It feels like I write this every week, and I'll continue to. And after watching the Vikings game, hopefully you saw why. In the first half of that game, the Falcons dominated the time of possession 20:29 to 9:31, and a big reason why was because they were committed to the run and burned up a lot of the game clock. By game's end, the Falcons had run it 37 times for 99 yards and Atlanta had more than doubled the Vikings in time of possession, 40:07 to 19:53.
If the Falcons can make the Lions respect the run, it'll open up opportunities in the passing game. And I think the Falcons are going to have some big opportunities to expose this Lions secondary downfield if they're patient.
3. Stop the run. I mentioned above that the Falcons held the Vikings to 32 net rushing yards. The Lions are going to try and establish the run with Adrian Peterson and D'Andre Swift (see section above), especially with a couple of their receivers banged up.
Tabeek's Take: Outside of one of their three losses, the Lions had opportunities to win two of those games. They're heading into Atlanta – Matthew Stafford's first against the Falcons here in Georgia – with a 2-3 record but don't be fooled by it. The good news is that I don't think the 1-5 Falcons are taking anyone lightly these days and I see no reason why they shouldn't be able to build off that momentum from a week ago. I like the Falcons to pull away late in this one. My prediction: Falcons 33, Lions 24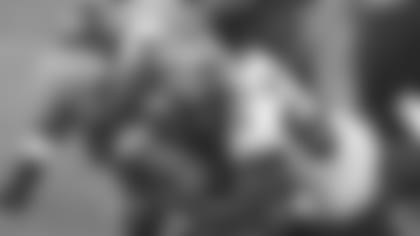 Spin around the NFC South
Here is what's on tap for the Falcons' other division foes in Week 7:
Carolina Panthers at New Orleans Saints, Sunday at 1 pm ET (FOX)
Tabeek's Take: It looks like the Panthers are going to be without their best all-around player on offense for yet another week if reports about Christian McCaffrey are accurate. Meanwhile it appears there's a chance Michael Thomas could return for the Saints. Regardless, I like New Orleans in this one at home. Saints 31, Panthers 24
Tampa Bay Buccaneers at Las Vegas Raiders, Sunday at 4:05 pm ET (FOX)
Tabeek's Take: Yes, Tom Brady is looking more and more comfortable in that Bucs offense, but the defense is what really stands out to me right now. They looked great against the Packers and I think Tampa Bay continues to roll in Vegas. Buccaneers 28, Raiders 17
And just in case you're keeping score at home, here's how I'm doing with these predictions:
NFC South picks: 9-4
Picks on Falcons: 1-5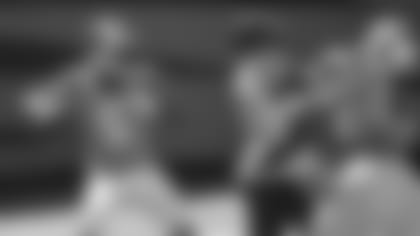 NFC South standings heading into Week 7
1. Tampa Bay Buccaneers: 4-2 overall
vs. NFC South: 1-1
vs. NFC opponents: 2-2
Next three games: vs. at Raiders (3-2), at Giants (1-5), vs. Saints (3-2)
2. New Orleans Saints: 3-2 overall
vs. NFC South: 1-0
vs. NFC opponents: 2-1
Next three games: vs. Panthers (3-3), at Bears (5-1), at Buccaneers (4-2)
3. Carolina Panthers: 3-3 overall
vs. NFC South: 1-1
vs. NFC opponents: 2-2
Next three games: at Saints (3-2), vs. Falcons (1-5), at Chiefs (5-1)
4. Atlanta Falcons: 1-5 overall
vs. NFC South: 0-1
vs. NFC opponents: 1-5
Next three games: vs. Lions (2-3), at Panthers (3-3), vs. Broncos (2-3)
Tabeek's Take: When you look at the next three games for all four NFC South teams, the Falcons might have the easiest slate of the bunch. Still, it won't matter unless Atlanta wins all three and slowly climbs back into the race. With 10 games left, it may be possible, but it won't be easy. Right now, all the Falcons can do is take it one week at a time and hope the Bucs, Saints and Panthers drop games in the meantime.
For a complete look at the official 2020 NFL standings, click here.