Coming off their first win of the season, the Atlanta Falcons will return home for a matchup with the Detroit Lions. The Lions are coming off an impressive win of their own, dominating the Jacksonville Jaguars 34-16.
The last time the Falcons and Lions met, Atlanta won 30-26 on a wild finish that came down to the final play. A lot has changed between both teams since then, however, and I reached out to Tim Twentyman (@ttwentyman) of DetroitLions.com and Dave Birkett (@davebirkett) of the Detroit Free Press to get a better sense of what the Falcons are up against on Sunday.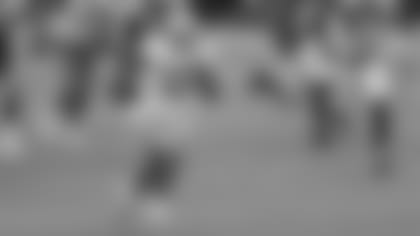 D'Andre Swift finally had a breakout game in Week 6, is he going to become a bigger part of the offense?
Dave Birkett: The Lions absolutely should give Swift, their second-round pick, a bigger role on offense, but I'm not sure they consistently will. Since Matt Patricia took over as head coach, they've stuck with the running back by committee approach to their backfield, and both Adrian Peterson and Kerryon Johnson still will have roles going forward. The Lions view Peterson as their lead running back and someone who can convert in short-yardage situations, while Johnson is their most reliable pass protector. Swift proved he can be more than just the two-minute back/receiving option that he was limited to early in the season. But as dynamic as he is, I still fear he's destined to share work in the near future.
Twentyman: Swift's been a big part of the offense in the passing game all season (he's second on the team with 16 receptions), but Sunday in Jacksonville was the first time he led the team in carries (14). He rewarded the Lions for that to the tune of 116 yards and two touchdowns. Swift missed a lot of time in training camp and the Lions' plan all along was to bring him along slowly to begin the season. But now with five games under his belt, and a bye week, the plan is obviously to get him more involved as a runner as well. I fully expect to see him continue to get more of a split of the carries along with veteran Adrian Peterson moving forward.
Has an identity formed yet for the 2020 Lions?
Birkett: About the only identity I see the Lions having through five games is as being part of the large group of mediocre teams in the NFL. The Lions have some issues on defense, both stopping the run and getting after the passer, that won't be fixed till the offseason. And as much potential as they have on offense, they've yet to hit it this year. We saw in the first month of the season how overmatched the Lions looked against good teams, and we saw last week how much better they are than the bad ones. They need to catch fire on offense and plug some holes on defense to be anything more.
Twentyman: I think they're still working on that, especially on the defensive side of the ball. They want to be multiple and tough on defense, but until Sunday they were the worst football team in the NFL against the run. They were much better in that regard in Jacksonville (44 rushing yards allowed), but can they now sustain that? Offensively, they've built an early identity of being a more balanced unit dedicated to running the football. Detroit ranks in the top half in the league in rushing for the first time I can ever remember since I started covering the team more than a decade ago. Detroit's averaging 117.4 yards per game on the ground (15th in the NFL) and their 4.3 average per carry is very respectable. This is probably the best collective offensive line unit quarterback Matthew Stafford's played behind in his tenure in Detroit. They're solid upfront, dangerous at the skill positions and are dedicated to running the football with a trio of proven running backs. Better balance has really been the identity of this offense.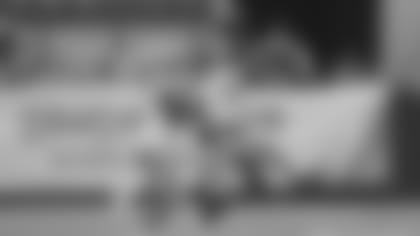 How is the new-look secondary playing in Detroit?
Birkett: They've been OK. Duron Harmon is off to a nice start as a Lion with two interceptions in five games, and Amani Oruwariye has been better than I think anyone expected coming into his second NFL season. But injuries have been an issue - Desmond Trufant and Justin Coleman have barely played this year because of hamstring pulls - the coaching staff made the odd and still unexplained decision to play Will Harris over Tracy Walker early in the year, and rookie Jeff Okudah has had some significant struggles in his adjustment to the NFL. The Lions' pass rushing problems have put the secondary in a bind at times, but overall the unit has been the strength of the defense.
Twentyman: It's coming along. No. 3 overall pick Jeff Okudah is getting better and better with every game he plays. He still hasn't allowed a touchdown in his coverage in four games played (three starts). Veteran cornerback Desmond Trufant, who you guys and gals in Atlanta know all too well, has dealt with hamstring issues all season and that's allowed Okudah to get his feet wet in the starting lineup opposite second-year cornerback Amani Oruwariye, who's been a really nice story with the way he's played this season. Starting nickel cornerback Justin Coleman hasn't played since Week 1 after he injured a hamstring that landed him on IR. Detroit's missed Coleman, who's probably their most consistent performer at corner. We'll see if he returns to practice this week. At safety, Detroit's solid with third-year player Tracy Walker. He had 100 tackles last season and leads them in that category again this season (35). Duron Harmon came over from New England this offseason and solidified that safety group. He's got two interceptions on the year to lead Detroit there. Detroit's struggled at times this season to get a consistent pass rush and that's put a lot of pressure on the secondary. Rush and coverage is a marriage, and when one doesn't do its part, it's hard for the other to do its part. Detroit's struggled with that a bit this year, but if the guys upfront can pressure the quarterback, it's proven to be a pretty good group in the secondary with some good, young talent.
What is the view of this Falcons team from those in Detroit?
Birkett: A lot of people consider the Falcons the Lions of the south. They're both teams that have more talent than their record would indicate, they both have potentially potent offenses and leaky defenses, and for some reason neither can hold a late-game lead. That said, I think most people in Detroit think the Lions are the better team and should win this game.
Twentyman: Explosive. That's the term Lions head coach Matt Patricia used to describe them. Here's what Patricia had to say about the Falcons when I asked him about them on Monday. "Atlanta has phenomenal players," he said. "It starts with the quarterback obviously, he's great, Julio Jones, I mean, he's one of the best in the League, (Calvin) Ridley is obviously phenomenal. So, it's another big challenge for us. They obviously had a huge game (Sunday), very explosive game – that'll be a whole different challenge for us this week."
What do the Lions need to do to win on Sunday and what do the Falcons need to do?
Birkett: The two biggest keys for the Lions are taking care of the football - Matthew Stafford has thrown an interception in each Lions' loss this year - and keeping Matt Ryan, Julio Jones, Calvin Ridley and the rest of that Atlanta passing attack in check. If Ryan puts up numbers anything similar to what he had last week, the Lions will be in serious trouble. 
Twentyman: The Lions need to stop Todd Gurley and the Falcons run game and make Atlanta's offense one dimensional. They did a good job of that in Jacksonville last week and it allowed their defense to get into some good down-and-distance situations that gave the front seven opportunities to pin their ears back and really get after Gardner Minshew. Detroit had a season-high 22 pressures and 16 hurries, per Pro Football Focus statistics, last week in Jacksonville and it was really the difference in the game. I'd say it's really the same for the Falcons, too. Detroit's at its best offensively, and I'm guessing Atlanta is too, when they can be balanced on offense and use play-action as a real weapon in the passing game. These are two quarterbacks that can sling the rock and have some really good weapons on the outside that can make plays deep in the passing game off play action. If either defense has to deal with a consistent and effective run game on top of that, it just makes the entire operation hard to defend. Whoever stops the others run game more effectively is key this week. Also, the turnover battle will be huge. Detroit's been pretty good on that front at plus-two in turnover differential. That's top half of the league. Atlanta's been even a little better at plus-three. Who can force those momentum changing plays more?