If you saw any of the eight games Matthew Stafford played for the Detroit Lions during the 2019 season, you would have noticed a light blue bracelet on his right wrist. The bracelet, made by Matt and Sarah Ryan, was given to the Lions quarterback to support his wife, Kelly Stafford, after finding out she had a brain tumor.
Matthew wore the bracelet, which read "Stafford Strong," in each of the games he appeared.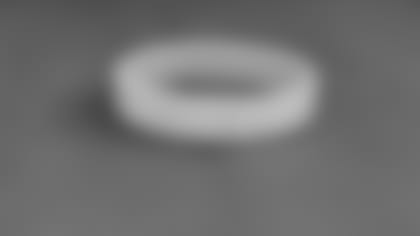 While the Ryans and Staffords will compete against each other Sunday, they're on the same team every other day of the year.
Matt Ryan had one of his best seasons in 2014 and was later named to the 2015 Pro Bowl in Glendale, Ariz. He was one of three quarterbacks on "Team Irvin." Matthew Stafford joined Ryan on the team as a late addition since he was an alternate on the roster.
Ryan and the Staffords arrived on the same day, and through various activities planned, got to know one another quickly. Matt's wife, Sarah Ryan, hadn't arrived yet and when she did, Matt told her she was going to really like meeting the Staffords. As Matt was telling Sarah that, the Staffords were having a similar conversation. Kelly went to sleep early and left Matt and Matthew to themselves and when she woke up and asked how the night was, Matthew said, "That dude is awesome."