FLOWERY BRANCH, Ga. -- Among some of the biggest, strongest athletes in the NFL, Ra'Shede Hageman stands out.
The 6-foot-6, 318-pound defensive tackle towers over many of his Falcons teammates as he hustles through individual drills during a training camp practice. A second-round draft pick in 2014, Hageman's physical traits have tantalized fans and coaches, alike.
It's taken some time for the other aspects of his game to catch up to his raw athleticism, but Hageman says he's motivated by some of the criticism he's heard throughout his first couple of seasons in Atlanta. Entering his fourth year with the team, he looks like a man on a mission.
"I wasn't really reaching my full potential, and I had just a lot of he-said-she-said about being a bust or whatever," Hageman said of the criticism surrounding him. "But at the end of the day, I definitely credit myself and I definitely critique myself for what I need to work on, and I have to have those things, like the naysayers.
"The results from my first two years, I use that as fuel. It's just me. At the end of the day, I have so much (motivation) built up just from my first and second year, even the Super Bowl. I just use that as fire, so I really don't need extra fuel or extra motivation. At the end of the day, I'm always trying to critique myself. I always use me being my worst critic to help me improve my showcase."
Since his arrival, one of the most common complaints concerning Hageman by draft analysts is his alleged lack of an NFL-caliber motor. This training camp, that motor has been on full display. Going full-speed in drills, changing up tactics in the middle of a one-on-one battle against an offensive lineman or chasing down a running back during a team period are just some examples of the increased effort Hageman has shown.
That hustle showed up in the Falcons' first preseason game. Despite facing constant double teams, Hageman often generated pressure from the interior.
The play below occurred midway through the second quarter. On this play, Hageman helped collapse the pocket before turning to give chase and tackling the running back, who caught a short check-down pass.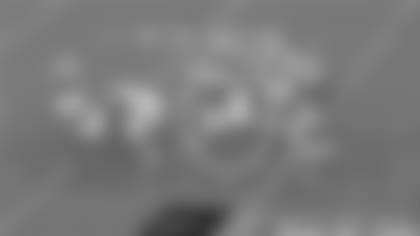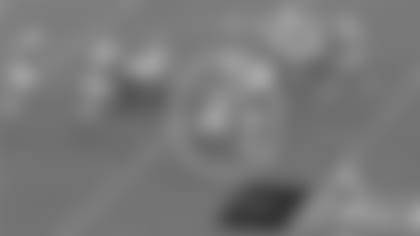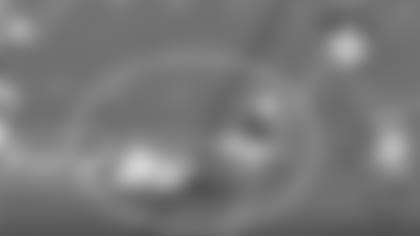 In total, Hageman covered 16 yards on this play. It's very easy to gloss over a play like this when watching a game, but these are the moments that make the preseason worthwhile – it's a time to evaluate the changes a player has made during the offseason or the skillset they possess.
During his own self-evaluation process, Hageman said there are still improvements to make as the season draws near.
"Overall, I think I did a pretty good job - just off of it being the first game," he said. "But, obviously there's a lot of things that I need to work on. At the end of the day, I'm my worst critic. So, when I watch film, I'm already knowing what I'm doing wrong and what I need to work on. I'm just trying to improve those small things, but, overall, the game was fine. Just to get back on the field was a good ice breaker, but I'm excited to see what I can do for the future games."
Hageman isn't shy about discussing the aspects of his craft that still need to be honed. To become the best player he can be, Hageman must be completely honest with himself.
While size and strength are some of his most useful qualities, they can also be a hindrance.
"Me being 6-6, my kryptonite is pad level. Always getting low," Hageman said. "There's some players on our team, like Grady Jarrett, who gets real low because of his height, unlike me. I've got to really emphasize my pad level. But, I mean, just hands and really taking the classroom learning to the field. Learning the X's and O's and actually understanding them on the field and just making football a lot slower for me to understand."
Sometimes it takes the right mentor or relationship to help a player grow on and off the field. Working with coach Dan Quinn and defensive line coach Bryant Young has helped Hageman better understand the game and the position he is in.
"The first two years, you know, I really wasn't – I don't want to say I wasn't taking it seriously – but I wasn't guided the right way of how to take football seriously, how to be a professional. (When) Quinn and his coaching staff came in, they really stressed about being a full-time pro. They made the game so (much) slower. Coach BY (Bryant Young) and coach DQ (Dan Quinn) really showed me way I can make the game slow down and just ways to play different techniques."
Young is in his first year with the Falcons, but he is someone who has great experience in the NFL. As a four-time Pro-Bowl defensive lineman, who enjoyed a 14-year career with the San Francisco 49ers, Young knows exactly what it takes to succeed at the position.
Since working with Hageman, he's seen growth in the defensive tackle.
"He's played good," Young said. "He's shown good improvement over the time that I've been here. I am looking forward to seeing how he performs in the games and how he continues to improve."
Quinn has joined Young often this preseason to work directly with the Falcons' defensive linemen. Hageman says he's learned a lot from Quinn and respects the fact that, as a head coach, he still interacts with the players like they are people. For Young, respect is a very important part of building a relationship with his players.
"You just have to treat every player with respect," Young said. "At the end of the day, it's all about building that mutual respect with a player and letting them know that you want what's best for them."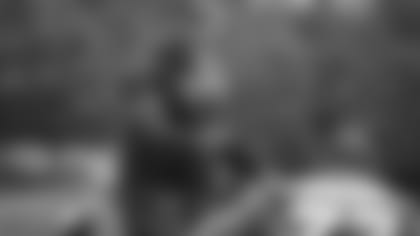 The work that Hageman has put in this offseason has not gone unnoticed. Atlanta's defensive line is among the deepest position units on the team, and he says he's paid attention to how players like Jarrett and Dontari Poe operate.
Quinn looks for competition from his players, as well as a comradery and desire to help one another improve. Challenging himself against Atlanta's other defensive linemen has positively impacted Hageman's game.
"I really felt it in the spring. Where the play had really spiked, and the game – you've heard us use the term some – they slow down for you a little bit," Quinn said of Hageman. "And I think that's happening with him, where some of the blocks are familiar and the calls are familiar – where he's able to be his best self. I'm very encouraged by him so far.
"He can move like a lighter player, but he plays at 320 pounds and has the movement of a much smaller, lighter guy. We're real encouraged by his camp; he's definitely been somebody (who's) arrow is going up. I don't want to say (he's been) a pleasant surprise, because I think we saw it coming, but I think the intent, his urgency to play, that part's been real."
The technique that Hageman has learned from Quinn should help him achieve better results on the field, and so far, there seems to be an improvement in that regard. But the lessons he's learned about attitude and professionalism have helped Hageman work hard to be in his current position.
He's always had the physical ability to play at a high level in the NFL. Now, it appears Hageman has found a way to tap into it – and get the most from it. "Overall, just maturity," he said, reflecting back on his biggest area of growth as a player. "This is my fourth year, you know; some guys shine in their first year, their second year or whatever. I guess I just had to be patient and keep grinding."