Welcome to Straight from the 'Beek – your chance to ask anything Falcons-related. The team is preparing for a showdown with the New York Jets on Sunday. Just remember that all opinions you see in this space are mine, unless otherwise noted.
Hey Beek, I love this column and your insights. However, you seem to defend Steve Sarkisian a lot and I personally don't think he is getting the job done so far. I respect the front office a lot, and their decision to still keep him out there, but I just don't think he's got it in him to lead this caliber of an offense as far as it should. Although stats aren't super bad, it's evident that they are nowhere close to where they should be. I really want to hear what you have to say to defend Steve Sarkisian. I hate to be a non-believer, but I just can't help but think we should move on. Last thing, I know this sounds super crazy and would never happen, but I think it'd be amazing if we could somehow bring in Chip Kelly as our offensive coordinator. I know he's an analyst but it'd be cool to see if we could bring him in. I know this is unrealistic but what would your thoughts be on that?
Matt: Hey there, Champ. Thanks for the kind words! I think – no, I know – that oftentimes my call for fans to tap the brakes before driving off the cliff is misconstrued as me being an apologist or – gasp! – a homer. Trust me, I am not. But I do know that a lot can happen in a 16-game season … not just with the Falcons, but with the 31 other teams as well. Right before Aaron Rodgers broke his collarbone two weeks ago, the Packers looked like they were back on track and going to be a major factor in the NFC race. One play against the Vikings changed all of that. And you can look at every single NFL games – and a large number of the outcomes are decided by three to five plays. Think about that. Look at the scores week in and week out. Heck, look at the Jacksonville Jaguars' scores every other week or the Los Angeles Chargers' scores. And as I've noted before, the Falcons started off 2016 with a 4-3 record and were a play away from being 4-4. Right now, they're 3-3 – and how many of their games have come down to a play or two? Once you chew on all of that, it's easy to see why it's not all on Steve Sarkisian. But he's an easy target for the media and fans because he's the one major difference between last year's offense and this year's version. I get it. And I am not defending him … I'm just saying let's see how this plays out. We're only six games in. We've got 10 more regular-season games to go – and all of divisional games. Look at the back end of the Falcons' schedule – five of the final six games are against NFC South foes. That's money time, Champ! That's when it'll matter most. As for Chip Kelly, well, he was a great college coach and that's where he should've stayed in my opinion. He had every chance to succeed in Philly and didn't. So, I'll pass on that.
---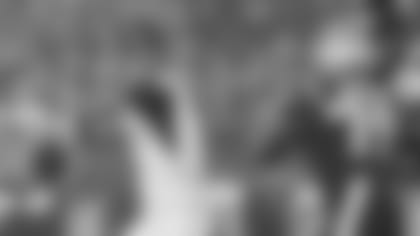 Hopeless from Honolulu, HI
Hi Beek. Love your column. I am a native "ATLien" and lifelong Falcons fan, currently living in the paradise of Hawaii. Despite that, every Falcons game I've watched this season has been pure hell. You say the glaring stat is in the run defense. What about the substantial falloff in offensive production? Currently, we are on pace for an "historic" drop in offensive production (click here). Would you agree that this week's game at the Jets is a must-win?
Matt: Aloha! Glad you love Straight from the 'Beek and thanks for reading. Yes, there are number factors that have contributed to the Falcons' sluggish start to 2017 – and the run defense was one of the issues against the Patriots. Untimely penalties and a lack of takeaways have also contributed to the lack of offensive possessions, too. It's not just one thing. I did see the FiveThirtyEight story about the drop-off in production, too. Is the Jets game a must-win? Every single game – every single win – is important in the NFL. The margin for error in every NFL game is so small – as this team and its fans have witnessed this season. It's obviously not an elimination game, but this team needs to get back on track – and 4-3 looks a whole lot better than 3-4.
---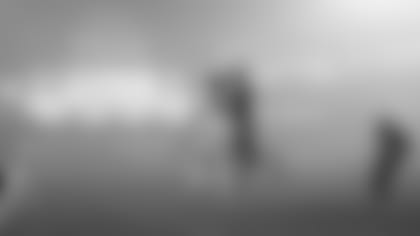 Travis from Kaiserslautern, Germany
Guten Tag Beek! I have more of a comment than a question. I am encouraged by the first touchdown scored by Julio Jones in the Patriots game. He kind of threw the ball in the air after he snatched it away from the defender. I think he was saying, "does not matter if they double cover me." He wants them to design more plays for him and if interceptions are going to be thrown, let the interception go down when attempting to be thrown to the best player. Disclaimer: The view expressed in this "Straight from the 'Beek" session are my own and do not represent the views of Julio Jones.
Matt: Good stuff, Travis. I think most Falcons fans would agree that going to your playmakers and best players in critical moments is a wise decision – especially when one of them is Julio Jones.
---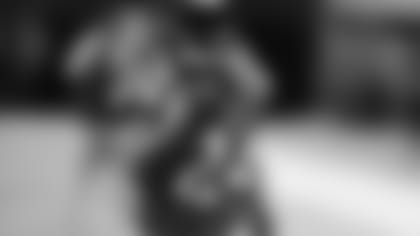 Kenny from Lawrenceville, GA
Matt, I enjoy your responses. They are well thought out, I think. My question is around the imagination of the play calling: on the first third-down against the Patriots, the Falcons threw the ball to the left, just a straight little flare route that was covered. Last year we had a lot of ability to open up things through utilizing all of our backs and spreading the ball around. I know that we have seen mistakes, penalties, poor calls at inopportune times, but it seems that we lack the imagination on offense that we had last year when we were driving up and down the field at will. I mean to say the type of calls that we put together, how we use our people, etc., do you think this is a root cause for our inability to score, and keep the ball away from the other team?
Matt: Thanks, Kenny. I appreciate it, and that's a great question. Yes, it's been more than just the offense that's contributed to the Falcons' struggles. They're moving the ball – the numbers back that up – but fall short in critical situations. Just look at the Patriots game for instance:
2 of 9 on third down (22 percent)
1 of 3 on fourth down (33 percent)
1 of 4 in the red zone (25 percent)
I think what you're also asking is if the Falcons call plays to set up future plays, which a lot of offensive coordinators will do especially if they've noticed some tendencies with the defense. I can't say for sure because I'm not in those meetings or listening to how the game is being called, but I will say this much: In order to do that, you need opportunities. And the Falcons, as you noted in your question, have had a number of issues that have limited the number of possessions and plays. The good news is that Falcons coach Dan Quinn is optimistic that the team will clean that stuff up. Thanks again for reading.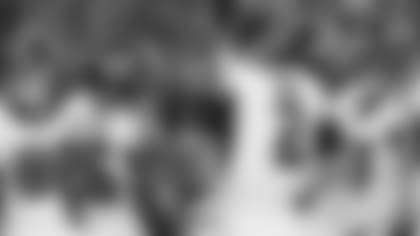 Chris from Villa Rica, GA
Hello, Beek! Brotherhood = Team. Question is, do you think our struggles are due to the fact that we have new coordinators? Or do you see a Super Bowl hangover? Matt Ryan looks very uncomfortable in this new scheme. Your thoughts?
Matt: Hey, Chris. I don't believe in Super Bowl hangovers – this team is different from the 2016 version. The staff, the players, the opponents, the different challenges surrounding this team … all make it very different. The coaches and players reiterate that over and over, too, if you listen closely. Yes, I do think there is an adjustment that new coaches and players go through – and it continues into the regular season. The key is that the team continues to evolve and improve. And if you listen to Dan Quinn, it sounds like he likes the direction the Falcons are heading in. Is he thrilled about three straight losses? Heck no. But coaches love to coach – and that's what they're doing. We haven't reached the midway point of the Falcons' season yet and they're 3-0 against opponents – so that's a positive. As far as how Matt Ryan goes, I think he'd "look" a lot better if there hadn't been so many drops and deflected passes – that's for sure. But the reality is that his numbers are down from last year's record-setting pace. I honestly think things will turn around shortly. Why? There's simply too much talent on this team … players play – and talent takes over.
---
Beek, I think our opponents study us from last year and defend accordingly. It's like a chess match. It seems to me that we are being out-maneuvered at our own game. Then at halftime our opponents are making better halftime adjustments than us. Do you see that?
Matt: Hey, Clint. I really don't. It comes downs to making plays – and the Falcons haven't made enough of them, especially in crucial spots. Also, the mistakes – penalties and turnovers, in particular – have really hurt this team in some key spots during games. Finally, and this is not an excuse, but injuries have also limited them in the early part of the season. The good news is that the Falcons have only played six games. There's plenty of time to correct some of the problems that have plagued them thus far.
---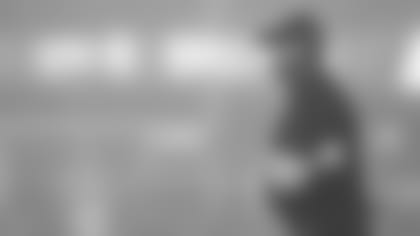 This team started out strong last year, hit a weak stretch in which the defense, particularly the run defense, was very poor. Then late in the season they shored it up and got hot. We are left to hope history repeats. But my question has to do with two fourth-and-long decisions near midfield in the New England game. There is a difference between being aggressive and foolhardy. They got away with the first one but not the second – and the resulting 17th point arguably sealed the deal early. Who is calling these plays? Does this make any sense at all?
Matt: Hey, Mike. You're right about last year – the Falcons' record through the first seven games was 4-3. If the Falcons beat the Jets on Sunday, their record will be 4-3. Another reason to not panic. We live in world where knee-jerk reactions and hot takes dominate fill our social media feeds – and, personally, I think it stinks because so often the "noise" drowns out logic. But to answer your question, the Falcons offense, as Dan Quinn will tell you, love to be aggressive and will remain that way. Anytime you go for it on fourth down and come up short – it's a turnover. And I'll be honest, I was surprised that the Falcons were so aggressive on fourth downs against the Patriots. It just shows you how much they wanted to keep the offense on the field. I'm not a coach and I'm not second-guessing anyone, but I would've played for field position and opted to pin the Patriots back. I'd play it more conservative until time became a factor.
---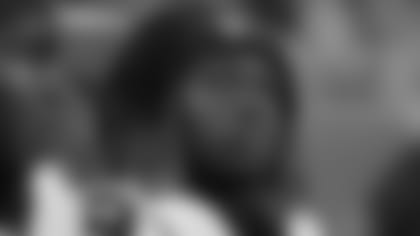 John from Johns Creek, GA
Where has Takk been? He went from taking 48 snaps per game to only 19 against the Patriots. He was listed as limited in practice because of his shoulder last week. What is going on?
Matt: Hey, John. First, I'll agree with you that the Falcons could certainly use more of a pass rush – that's always a good thing, especially when it results in pressure, hits on the quarterback and turnovers. Falcons coach Dan Quinn was asked about Takkarist McKinley this week during one of his press conferences. This is what he had to say: "This week he'll certainly get some opportunities to go rush again, and I think he's on-the-job learning. There are some games where it went better, and some games didn't go exactly like he wanted. We're encouraged about where he can get to. We're going to keep playing him and keep developing him. It'll come for him [with] that type of quickness and that type of violence that he plays with. It's a big difference in your first year as a pass rusher, and he's learning some of that where he can't just beat some guy with his strength that he was able to do at times. That's kind of the fun part of it too because of what he learns and how he grows. I would say there's a whole room full of guys that [say], 'Yep, I went through that. I understand where you're going.' We'll help him and guide him through that as best we can."