Editor's note: Archer's Take is a weekly series in which Falcons analyst Dave Archer provides insight and analysis of each Falcons game.
50,000 yards is an incredible milestone; even if Matt Ryan downplays it
He's in a rarified air, only nine other guys have done this all-time. Matt Ryan continues to boggle the mind on the kind of numbers he is putting up and the consistency in which he plays over his twelve-year career. One thing that is cool is that when you ask him about it, the first thing he talks about is Olamide Zaccheaus' catch or Devonta Freeman's block. Matt's not interested in talking about himself and when I asked him after the game about it, he quickly points to Roddy White and how a good number of those are his yards on a night where Roddy was being honored. Matt is a very selfless player who will easily go down as one of the greats to ever do it.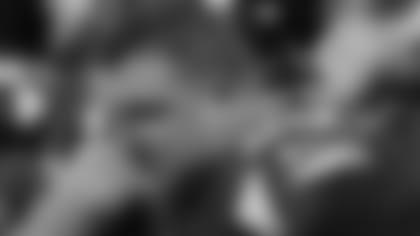 Chris Lindstrom is a steadying influence, even as a rookie
I thought the offensive line played one of their better games of this year. This was a defense that only given up 52 yards rushing to the Falcons just a few weeks ago, but this was a defense that was statistically getting pushed around. One thing that made a difference was Chris Lindstrom being back in the lineup. Lindstrom is a steady performer, there were a few moments when he was rusty and maybe a little off balance, but he is a very calming influence even though he is a rookie. You know what you are going to get with Lindstrom, he does his assignment and that is refreshing. Matt Gono also played well as he was a key member of the blocking scheme that allowed Devonta Freeman to break for a touchdown. Even John Wetzel, big body guy playing guard, when he got in later on in the game, he did a nice job as well. This was one of the better run blocking games this season from a unit and teamwork standpoint.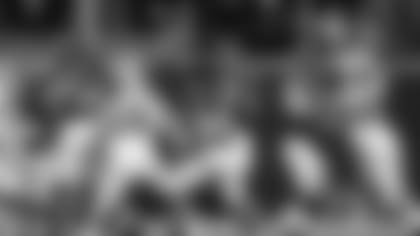 Run game and quick passes kept the heat off Matt Ryan
Whenever you run the football well, you are going to have a success from a pass-blocking standpoint because the Panthers would have to slow down a bit to stop the run. I thought Dirk Koetter's game plan to get the ball out quick was effective to a certain extent – there were more screens and plays called to the perimeter. Devonta was also involved in the short passing game, which was also effective. Got the ball out to Julio Jones quickly with the short passes along with Calvin Ridley and Russell Gage. The ball was getting out quick and you can credit Matt Ryan for that, but certainly credit Dirk for his play-calling and coming up with ideas on how to get ride of the ball quicker for Ryan. Overall, the offense was much better.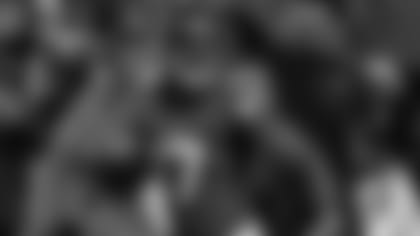 Olamide Zaccheaus' first NFL catch showed why he was a prolific college receiver
Zaccheaus set a record with his very first catch as an NFL receiver. To the people who are surprised by this, they shouldn't be because this guy caught 250 passes for his college career, caught 93 balls for a thousand yards and nine touchdowns his senior year. This is a guy who is accomplished and is the all-time leader in receiving yards at Virginia. It was cool to finally see him come up to bat and when he did, those kinds of plays are what you are looking for as far as guys stepping up and making plays – and that he did.
It was a zero-coverage scenario for Carolina, and O.Z. is lined up to Ryan's left side and the Panthers come with pressure. The first thing that has to happen is Ryan trusting that Zaccheaus sees the coverage and responds accordingly because zero pressure means there is nobody covering the back end. It's man-coverage across the board and they are bringing more than the Falcons could block. Ryan was going to get hit, so he had to let the ball go early with air under it, which is what he did. When O.Z. is coming out of his break, the ball is already out of Ryan's hands – O.Z. has to find that ball in the air. It was great job from Ryan to throw the ball from the right angle, so O.Z. wouldn't have to adjust too much. But he still had to locate the football with Rams cornerback Dante Jackson, their best cover guy, on him. O.Z. is able to reel the ball in with tight coverage and step of Jackson's tackle and take it to the house. Just an outstanding play from a kid who's been waiting for his opportunity.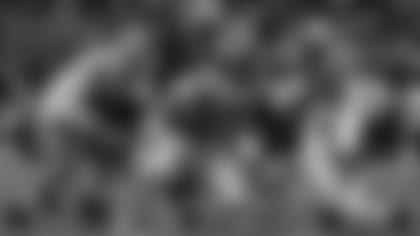 Vic Beasley, Takk McKinley part of a Falcons pass rush that was relentless
The Panthers hoped to get the ball to Christian McCaffrey or D.J. Moore short, but Atlanta tackled really well in the secondary and Carolina couldn't get any explosive plays out of it. Allen wants to hold the ball to stretch the field and make a play, but here comes the Falcons' pass rush. Both Takk McKinley and Vic Beasley were relentless throughout the game, and got good pressure from the interior as well, which helped facilitate the edge guys. If you are getting good rush from the interior, it's going to set the quarterback back, which allows those two edge rushers to get home. I thought Vic also showed some versatility tonight and used speed rush to get home and poke the ball out, which resulted in a takeaway. He also used the bull rush a couple times, one he got home on and two of them he blew his man right into the quarterback causing Takk to make the play on the backside. Vic was extremely active and it was good to see Takk get home as well.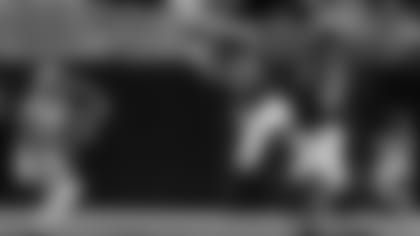 Simple adjustment with Allen and Kazee has made a big difference in the secondary
The Falcons end up with seven interceptions against Kyle Allen for the 2019 season, and Damontae Kazee had three of them. I bet Kazee is going to hope that Allen is the starter against Carolina next year as well.
It was a great transition and great decision they made defensively to move Ricardo Allen to the second level of the defense where he can communicate with everybody and he can also help cover as well. You put Kazee in the back field who is a ball-hawk and knows how to read the quarterback's eyes extremely well. He's one of the centerfielders in the league.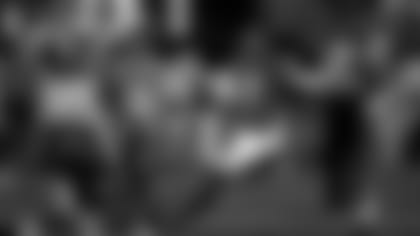 It was quite the performance for Younghoe Koo
It was nice to see Younghoe Koo come up with his season-high, a 50-yarder. It banged off of the upright, but hey 50-yards is his career high and he is ultimately trying to win a job. He wants to be the kicker here next year. If he continues to keep doing what he is doing and banging them through, then he is going to get that opportunity – so good for him.
Then there's the fumble recovery. Good things seem to happen for the Falcons when this guy kicks off. I don't think I've seen a kicker run that deep with a kickoff coverage unit, where they are in position to recover a fumble. I would say Matt Bosher is a guy who sticks his nose in there and pop people a little bit, but great move from Koo to run in and make a play. Also, great hit from Kazee to put his helmet on the ball along with Kemal Ishmael.