FLOWERY BRANCH, Ga. – One of the more peculiar quirks of last season's schedule for the Falcons was that they didn't play their first division game until Week 9 – the latest start to division play in franchise history – and they closed out the year with five of their final six games coming against NFC South teams.
This year, there is no such stretch. In fact, the Falcons will play no more than two games in a row against division teams.
Atlanta's first NFC South matchup will come in Week 2, with a home-opener against the Carolina Panthers. The Falcons split the season series with their 1-85 rivals in 2017, but they did earn an impressive 22-10 victory over the Panthers at Mercedes-Benz Stadium in the regular-season finale to clinch their spot in the postseason.
In Week 3, the Falcons will have another home division game against the New Orleans Saints, who they split their series with last season, winning at home in a thrilling Thursday night game and losing on the road on Christmas Eve.
In addition to having two division games right at the start of the season, the Falcons will also end the year with a pair of NFC South contest.
In Week 16, the Falcons will head to Charlotte for their second game against the Panthers. Atlanta's final regular-season game will take place against the Buccaneers in Tampa Bay, where the Falcons won last year on Monday Night Football.
The other two division games for the Falcons are sprinkled throughout the schedule. Atlanta's first game against Tampa Bay takes place in Week 6, while the Falcons' second game against the Saints will occur on Thanksgiving Day in New Orleans. Kickoff for that game is 8:20 p.m. ET; all other division games are currently slated for 1 p.m. ET kickoffs.
For the Falcon's complete 2018 regular-season schedule, click below: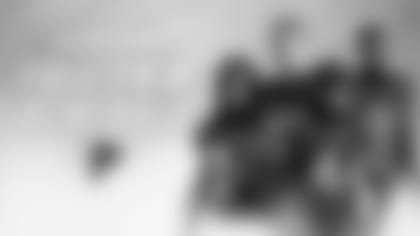 ](https://atlfal.co.nz/2HgEvFt)