FLOWERY BRANCH, Ga. – The 2018 regular-season schedule is out and the Falcons will pick right up where they left off – with a trip to Philadelphia to face the defending Super Bowl champs in the NFL's annual Thursday Night Kickoff on Sept. 6.
And while the Falcons will only appear in three prime-time games, two will arguably be among the most-watched all season.
The season-opener in Philadelphia is one of several marquee matchups for the Falcons that includes a trip to New Orleans on Thanksgiving Day, a Monday Night Football showdown against the Giants at Mercedes-Benz Stadium on Oct. 22 and a December trip to Lambeau Field.
Here are some other takeaways from the Falcons schedule:
Tough early stretch: As noted above, the Falcons will open on the road against the Eagles, winners of Super Bowl LII. While three of Atlanta's next four games are at home, three will be against playoff teams from a year ago – the Panthers, Saints and Steelers.
Thurs., Sept. 6 at Philadelphia, 8:15 pm ET
Sun., Sept. 16 vs. Carolina, 1 pm ET
Sun., Sept. 23 vs. New Orleans, 1 pm ET
Sun., Sept. 30 vs. Cincinnati, 1 pm ET
Sun., Oct. 10 at Pittsburgh, 1 pm ET
Thanksgiving in the Big Easy: Outside of the season-opener in Philly, perhaps the one game Falcons fans will be most excited about is the Thanksgiving Day game in New Orleans against their hated rivals with an 8:20 pm ET kickoff scheduled. The two teams split their meetings last season, with both home teams winning. This will mark the third time the Falcons will play on Thanksgiving. The Falcons beat the Lions 27-7 in 2005 and then lost to the Colts 31-13 in 2007.
Monday night at Mercedes-Benz Stadium:The Falcons played two prime-time games in their new home stadium last season – on Sunday and Thursday nights. This season they'll play their first one in their new digs on a Monday night game when they host the Giants on Oct. 22. In case you're wondering, the all-time series between the two teams is deadlocked at 12 apiece. But the Falcons did win the last meeting 24-20 back on Sept. 20, 2015, at MetLife Stadium in New Jersey.
For the Falcons' complete 2018 regular-season schedule, click on the image below: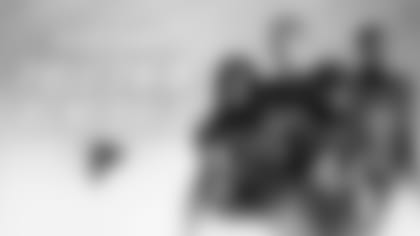 ](https://atlfal.co.nz/2HgEvFt)
Dodging a snowball?Outside of the three NFC South locations, the five other road games are in what would be considered cold-weather climates -- Cleveland, Pittsburgh, Philadelphia, Green Bay and Landover, Md. Fortunately for the Falcons, only one of those games will be played in December, but it's a big one: a showdown with the Packers at Lambeau Field on Dec. 9. Road games against the Redskins (Nov. 4) and Browns (Nov. 11) could be end up being played in chilly conditions, but it could've been worse.* *
No chance for jet lag:There are no West Coast games in 2018. The Falcons will play all of their games in the Eastern and Central time zones.
Preseason dates finalized: Times and dates for the Falcons' preseason slate have also been finalized. All four are night games:
Friday, Aug. 10: at Jets, 7:30 p.m. ET
Friday, Aug. 17: Chiefs, 7 p.m. ET
Saturday, Aug. 25: at Jaguars, 7 p.m. ET
Thursday, Aug. 30: Dolphins, 7 p.m. ET