FLOWERY BRANCH, Ga. -- No, we haven't played a single down of meaningful football yet in 2017. And we have no idea how any of the rookies will ultimately shape this season, either.
But we do know a thing or two about the returning veterans – and free-agent signings – on each NFC South roster heading into 2017.
Below is a list of 12 players – three picked from the Buccaneers, Falcons, Panthers and Saints rosters – who will likely play a big role in determining their respective team's success and, ultimately, shaping the NFC South race. Remember, it's not simply the 12 best players on each team.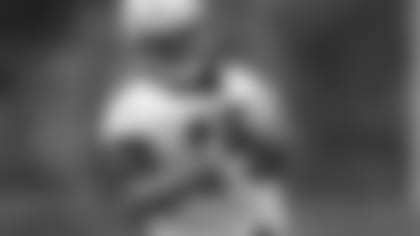 12. Ted Ginn, WR, New Orleans Saints
When the Saints traded their best deep threat in Brandin Cooks to the Patriots during the offseason, they needed another proven receiver who could stretch the field for quarterback Drew Brees. Enter Ted Ginn, who played the previous three seasons in Carolina. To be clear, Ginn is 32 years, at the tail end of his NFL career and his most productive season was way back in 2008, when he caught 56 passes for 790 yards. It's worth noting he caught 44 balls for 739 yards and 10 touchdowns in 2015, but he's still not the same kind of threat of Cooks was in that offense. Regardless, he'll be playing with the best QB of his career this year in Brees and the Saints would have to be thrilled if he can put up similar or better numbers in 2017.
11. Julius Peppers, DE, Carolina Panthers
Julius Peppers played the first eight seasons of his career in Charlotte and now, at age 37, he's coming back home to play out in what will likely be the final year of an amazing 15-year career. So will Peppers have that much of an impact on the Panthers' season? Considering that he posted 18 sacks the last two seasons, including 10.5 in 2015, Peppers will garner plenty of attention from opposing offensive coordinators in 2017. In other words, it wouldn't be smart to underestimate him. And if the Panthers can stay healthy – and keep all-world linebacker Luke Kuechly on the field, for one – that should make Peppers' curtain call that much better in Carolina.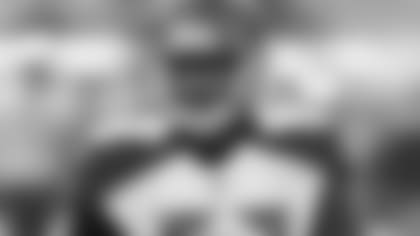 10. Noah Spence, DE, Tampa Bay Buccaneers
Bring up the Buccaneers and the first thing that usually comes to mind first is that offense – and all of those weapons, including new additions Desean Jackson and O.J. Howard. But don't overlook the Bucs' defense, including defensive end Noah Spence. After tallying 5.5 sacks as a rookie in 2016 – and that was while playing with a torn labrum, dislocated shoulder and wearing a harness – the 6-foot-2, 251-pound Spence appears poised for a breakout season. He spent the offseason working with pass-rush guru Chuck Smith in Atlanta, too. The Falcons' Vic Beasley went from a four-sack rookie year to leading the NFL with 15.5 in 2016 and Spence, who also overhauled his diet and training program, could make a similar jump.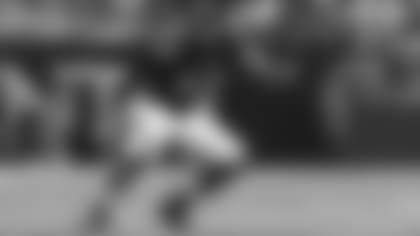 9. Vic Beasley, LB, Atlanta Falcons
As noted above, Vic Beasley went from a four-sack rookie campaign to an NFL-best 15.5 sacks in 2016 and his breakout season was just one of several memorable storylines for the Falcons last year, who appear poised to defend their NFC crown and make a return trip to the Super Bowl with perhaps the most complete roster in the league. There's no question Beasley will be a focal point for opposing offensive coordinators in 2017, but they'll have their hands full. Not only will teams have to contend with trying to slow down Beasley, but Atlanta added free agent defensive tackle Dontari Poe and drafted pass rusher Takkarist McKinley out of UCLA. Oh, and don't forget about Grady Jarrett and a handful of other players along the Falcons front – all who should divert attention away from Beasley. If the Falcons third-year linebacker can post double-digit sack numbers again in 2017, that'll go a long way in paving Atlanta's path to another division crown.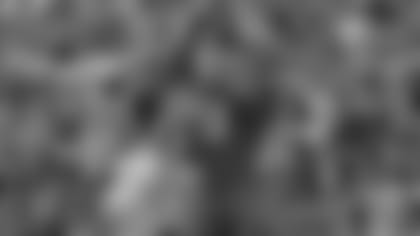 8. Mike Evans, WR, Tampa Bay Buccaneers
Too high up on the list for a receiver not named Julio? Well, think again. In three seasons with the Buccaneers, all Mike Evans has done is string 1,000-yard seasons together – and his numbers only get better. Last season, Evans caught 96 passes for 1,321 yards and 12 touchdowns. At 6-foot-5 and 231 pounds, Evans is a physically imposing receiver who's bigger than most defensive backs, too. Now, with Desean Jackson and O.J. Howard added to the mix, teams will have to think twice when contemplating doubling Evans in coverage. If Jameis Winston is allowed to sit in the pocket too long, the Bucs quarterback will pick teams apart. And if Evans' trajectory continues on its upward path, there's no telling how good this offense will be.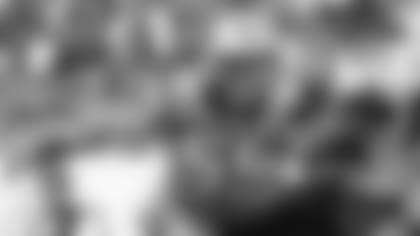 7. Luke Kuechly LB, Carolina Panthers
The Panthers had a forgettable 6-10 season in 2016, and so did linebacker Luke Kuechly. The Panthers' three-time All-Pro linebacker missed six games with various concussion-related issues last year – and it's worth noting he missed three games due to concussions the year before. But that was then and all that matters for the Panthers is that Kuechly is back – and that's a problem for the rest of the NFC South. When healthy Kuechly is unquestionably the best linebacker in the game. And when the Panthers finished 15-1 in 2015, Kuechly was a big part of that Super Bowl run. There's no denying that Carolina is a much different team defensively, especially against the run.
6. Adrian Peterson, RB, New Orleans Saints
Only one offense in the NFL put up more yards in the regular season than the Atlanta Falcons in 2016 – the Drew Brees-led Saints, who tallied 6,816 yards or 426 per game. Most of that was done through the air, too. Well, that should change in 2017 with the addition of Adrian Peterson, which was one of the more intriguing free-agent signings during the offseason. While there aren't many 32-year-old starting running backs in the NFL, we all know that Peterson isn't your average running back. Yes, he's coming back from a torn meniscus that forced him to miss most of the 2016 season, but the seven-time Pro Bowler is now playing in one of the best offenses in the NFL. If the Saints are to make a run for the division crown, Peterson will play a big role in it. While training camps around the league have to kick off, all reports coming out of the Big Easy is that Peterson looks good – and ready to prove he's more than worth the two-year, $7 million deal he signed.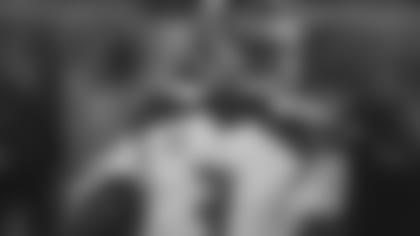 5. Jameis Winston, QB, Tampa Bay Buccaneers
In two years in Tampa Bay, Jameis Winston has shown steady improvement – and so have the Buccaneers, who've finished 6-10 and 9-7. The Bucs' expectations heading into 2017 are as high as they have been in quite some time, and Winston is a big reason why. The No. 1 overall pick of the 2015 draft completed 345 of 567 passes for 4,090 yards and 28 touchdowns last year – plus 18 interceptions, which was up from the 15 he tossed in his rookie season. Winston enters 2017 with a plethora of weapons, including Mike Evans, Desean Jackson, O.J. Howard, Charles Sims and Doug Martin. If the Bucs can give Winston a little time in the pocket – and he makes better decisions with the ball – Tampa Bay could easily improve on their nine wins from a season ago and be in the mix for a division crown.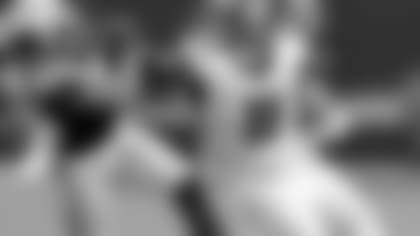 4. Julio Jones, WR, Atlanta Falcons
You'd think the top four spots would be the starting four quarterbacks, but not when you're considering the No. 1 receiver in the game. And that's Julio Jones. The Falcons receiver is a highlight waiting to happen on any play he's in the game. Jones caught 83 passes for 1,409 yards and six touchdowns in 14 regular-season games last year – and that was down from 2015 when he hauled in 136 balls for 1,871 yards and eight touchdowns. Jones is without question the Falcons' most dangerous weapon when he's on the field – and if Atlanta is to return to the Super Bowl, he will once again play a crucial role in this offense. The Falcons return virtually everyone on offense, but do have a new offensive coordinator in Steve Sarkisian. Don't expect a whole lot to change, though, especially when it comes to Jones – who should dominate and put up big numbers once again.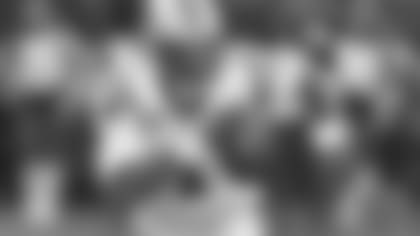 3. Cam Newton, QB, Carolina Panthers
Despite falling back to earth with a 6-8 finish – and taking a lot more hits in 2016 – Newton is still one of the more dynamic quarterbacks in the league. The 2015 Most Valuable Player completed 270 of 510 passes for 3,509 yards and 19 touchdowns last year. It's pretty clear the Panthers' offseason plan was to improve their protection up front and acquire more offensive weapons to lessen the burden on their best player. Carolina added some explosiveness with the addition of two skill players – running back Christian McCaffrey and receiver Cutis Samuel – who will help in the short and intermediate passing game. Both are built like running backs, but have the speed and shiftiness of a slot receiver. Adding 6-foot-5, 330-pound Taylor Moton, a lineman who can play guard or tackle, will also help address some protection issues and the run game. If Newton stays upright long enough to find Greg Olsen – and some of new aforementioned weapons -- the Panthers could be a much tougher out in the NFC South this year.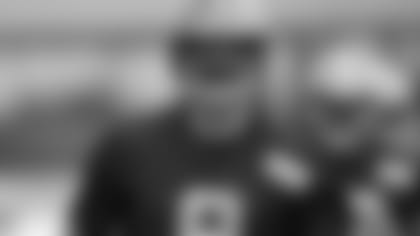 2. Drew Brees, QB, New Orleans Saints
As it's been for the last 11 years in New Orleans, the Saints always have a chance when Drew Brees is lined up behind center. Brees completed 70 percent of his passes (471 of 673) and threw for 5,208 yards in 2016 – at age 37, mind you. Chew on that for a minute. And getting that Saints unit off the field should once again be no easy feat for opposing defenses in 2017. While the Saints did lose receiver Brandin Cooks – who was traded to the Patriots during the offseason – they added some explosiveness on the outside with Ted Ginn. Early on during the Saints' minicamp, Brees was reportedly impressed with Ginn, and remarked that "he can fly." And, as noted above, they have a guy they call "A.P." coming out of the backfield. In short, the NFC South will have its hands full slowing down Brees and the Saints offense. But that's nothing new.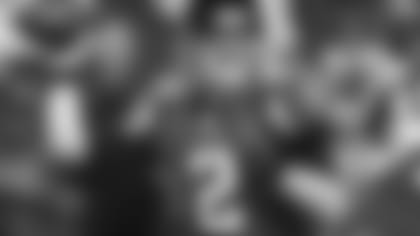 1. Matt Ryan, QB, Atlanta Falcons
When you're the league's Most Valuable Player, Offensive Player of the Year, coming off a Super Bowl run and virtually every starter around you is returning, you're pretty important – and that's why Matt Ryan is at the top of this list. If any player is going to play a role in how the NFC South shakes out in 2017, it's Ryan. Last season the Falcons' quarterback completed nearly 70 percent of his passes (373 of 534) for 4,944 and 38 touchdowns – plus he tossed a career-best seven interceptions. Sure, there will be a lot of talk about Super Bowl hangovers and curses, but don't expect Ryan to buy into any of it. In fact, Ryan has made it a point to address all of those questions during the offseason rather than pull out a "next question" response. If the Falcons are to defend their division crown and repeat as conference champs, no player will play a bigger role or have a bigger say than Ryan.