1. What is the one Falcons move that has surprised you the most since the start of the new league year?
Matt Tabeek: That's a close one. It's between the trade for Hayden Hurst and signing Dante Fowler. There were reports and rumors that Fowler could possibly end up in Atlanta, but I don't think anyone saw the Hurst trade coming. So, I'm going with the trade. Hurst, a former first-round pick, is still young and should flourish in the Falcons offense. I don't think the Falcons gave up too much to get him, either.
Kelsey Conway: The signing of tight end Hayden Hurst. I really thought the Falcons would fill the tight end spot through the draft. I was really anticipating that being one of their draft picks. I really like the move the more I think about it because the Falcons don't have to worry about molding a rookie. With Hurst, they get a proven player who can be plugged in and make an impact right away. Of course, he'll have to get acclimated with the Falcons' playbook, but he has game experience and that is significant for a team trying to make it back to the postseason this year. No time to waste for the Falcons.
Will McFadden: The decision to release Desmond Trufant. I understand the team needed to free up some cap space to make the moves they did this year in free agency, but Trufant was still playing pretty well while out on the field. At the very least, he was consistently above average and could have stretches of great play. It's going to be hard to replace that, and the cornerback room is now very young with hardly any depth. If there was one player I thought they'd try to hold on to if the CBA provided some breathing room with the salary cap, I thought it would be Tru.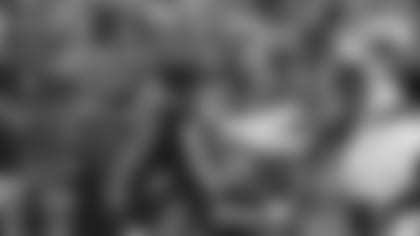 2. As of right now, what do you think is the Falcons' biggest need heading into the NFL Draft?
Tabeek: Another close one. It's between edge rusher and cornerback. Right now the Falcons need another starter at cornerback and, in case you missed the memo, they're going to be facing Tom Brady, Drew Brees and Teddy Bridgewater at least six times in 2020 – not to mention Patrick Mahomes, Aaron Rodgers, Russell Wilson, Matthew Stafford, Dak Prescott, Kirk Cousins and a few others. I'm going with cornerback, but I can see them drafting an edge rusher first.
Conway: Defensive end. Even though the Falcons added Dante Fowler, they still need another starting caliber defensive end on their roster. This is a need for two reasons: Depth, first and foremost. The Falcons are still relatively thin at the defensive end position and if injuries were to occur to Fowler and Takk McKinley, the team would need a player who can step in and get the job done. Also, adding another top-tier defensive end would only generate more competition and make everyone raise their game to the next level.
McFadden: It's got to be corner, and there should be some talented ones available at No. 16 or possibly even later if the Falcons decide to move back. Given the number of insanely talented receivers in the NFC South and, oh by the way, the Falcons now have Tom Brady to deal with twice a year, Atlanta's secondary will be tested a lot in 2020. It could be too much to ask a rookie to come in and hold down one of the outside spots, but the Falcons need to add to their cornerback group.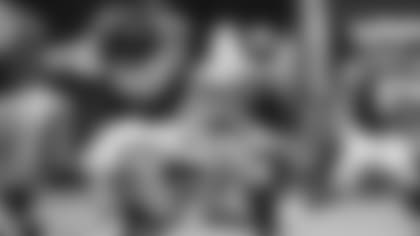 3. Dante Fowler is coming off his best season. What are realistic expectations for him in 2020?
Tabeek: I don't think it's unrealistic at all to expect more of what we all saw from Dante Fowler in 2019. He registered 11.5 sacks last year and is a former first-round pick. Fowler himself said he expects to get double-digit sacks in 2020. So, that's what I am expecting: 10 or more sacks.
Conway: An 8-10 sack season. If Fowler doesn't lead the Falcons in sacks next season, that will be an issue in my opinion. Yes, I know Fowler is expected to be a big part of the stopping the run game, but his main responsibility is to be the Falcons' best pass-rusher and sacks, quarterback hits and pressures define that.
McFadden: Instead of putting a number of sacks for Fowler to reach, my expectation is that he should avoid the type of slumps in production that have plagued Atlanta's defensive ends in recent years. Vic Beasley had a four-game stretch with no sacks last season, and McKinley went six games between sacks. In 2018, both players had four-game stretches with no sacks, and in 2017, it was Beasley with the six-game valley. Fowler doesn't have to top what he did in 2019, but he needs to have game-to-game consistency. That is my expectation.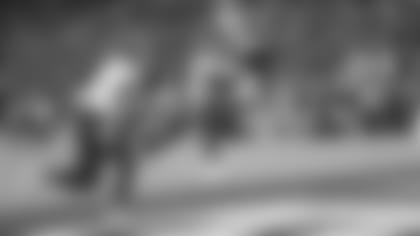 4. Do you think Hayden Hurst will step right in and be able to replace Austin Hooper's production?
Tabeek: Yes, I do. Austin Hooper was targeted more each season he played in Atlanta with Matt Ryan. He went from 27 targets in 2016 to 65, 88 and then 97 last year. He finished with 75 catches for 787 yards and six touchdowns in 2019, averaging 10.5 yards per catch. While Hayden Hurst was only targeted 23 times in 2018 and 39 times last year in Baltimore, he averaged 12.5 and 11.6 yards per catch in his two seasons there. I think he's a tad faster than Hooper, too.
Conway: I'm not sure Hurst will have the same eye-popping stats Hooper had as it pertains to the passing game in his first season and that's only because it took years for Hooper and Matt Ryan to gain that type of chemistry. I think Hurst will also be more of an asset in the run game. If you look at his build, he's bigger than Hooper. I think his strengths will be utilized in a different way.
McFadden: I don't know if he'll fully replicate what Hooper did stats-wise, but I'd be buying all of the Hayden Hurst stock I could find right now. I don't think we saw what Hurst was capable of in Baltimore, and he enters an offense that has always been very tight end friendly. He should be able to take advantage of the middle of the field and work underneath defenses while they are busy trying to contain Julio Jones and Calvin Ridley.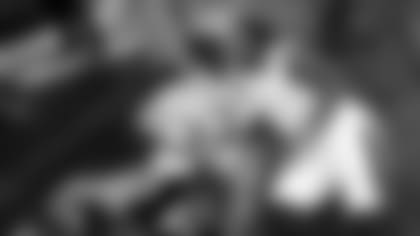 5. Todd Gurley has reportedly agreed to terms with the Falcons. What impact do you think he'll make in 2020?
Tabeek: Todd Gurley is getting a fresh start here in Atlanta. I won't comment on how the Rams used him last year because it would be pure speculation. Has his knee been an issue in the past? Yes, but Gurley will be playing in a new offense with Matt Ryan, Julio Jones, Calvin Ridley and Hayden Hurst now. He's on a one-year deal with lots to prove. If he can replicate his production from a year ago – 1,064 yards of total offense with 14 touchdowns – I'll take that.
Conway: I hope Gurley has a big impact but I'm holding out on my expectations for him until we find out more about how they'll manage his workload and what's the status on his knee. If he's able to produce similar to how he did in 2019, that's still an upgrade for the Falcons. Gurley rushed for 857 yards and 12 touchdowns last season. Here's hoping he's able to give the Falcons even more, but if he's able to generate similar production and Brian Hill, Ito Smith and Qadree Ollison continue to improve, the Falcons have a chance to definitely improve their run game in the upcoming season.
McFadden: That's the big question, isn't it? The Rams said they would manage Todd Gurley's workload last season, and it remains to be seen just how serious his knee really is. But Koetter's offenses haven't often been very volume-heavy when it comes to running the ball, and the Falcons had the third-fewest rushing attempts in the league last season. Now, Dan Quinn has said he wants to change that, and I think Gurley can still be a darn good asset for this offense. If I'm only getting 13-15 carries out of him a game, I'll take it.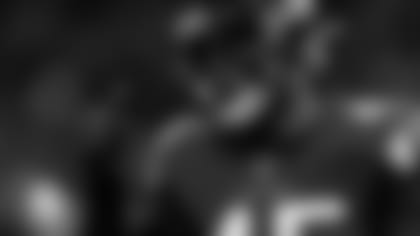 6. Finally, do you think the Falcons are better team right now than they were at the end of 2019? Why or why not?
Tabeek: No, not yet. The Falcons are off to a solid start in free agency, but still have lots of work to do in my opinion. They need another starter at cornerback (and desperately need depth there). They need another edge rusher (and depth there, too). They need more linebackers. Left guard is still a question mark. Todd Gurley (who hasn't been officially signed yet) has yet to take a handoff and the Falcons need more consistency in the run game. So, yes, lots of holes still to fill. Do I think they can be better than last season? Ask me again at the end of August.
Conway: I think it's still way too early to tell. If Fowler is what he was last year, then yes. One of the areas the Falcons desperately needed to improve this offseason was at defensive line and Fowler is a step in the right direction. But other than that, it's too early to tell. Atlanta still has to figure out who will be the starting left guard and what version of Gurley the Falcons are getting is still to be determined. Cornerback is still a position I think the Falcons also could improve at as well. So for me there's still too many questions to be answered before I can answer this question.
McFadden: As of right now, I don't – but I'm very intrigued with the plan they've put in motion. That plan is only partially complete, and they've done a lot of good work to give themselves a lot of different options with how they approach the draft. It's very possible that they enter training camp as a more balanced team, overall. The loss of Desmond Trufant, De'Vondre Campbell and some of their defensive line rotation is why I don't think they are currently a better team, but they can help restock those positions in this draft. 2020 Falcons Tickets
See the Falcons battle divisional foes along with the Bears, Lions, Broncos, Raiders, & Seahawks at the best venue in sports.