Welcome to AtlantaFalcons.com managing editor Jay Adams' blog-style posts where Jay jaws about the Falcons. JAWS, of course, stands for Jay Adams Writes Stuff, which means all the Falcons news and information that slips through the cracks — and some that doesn't — can be found right here in these posts
Judging from the headline, you probably think that I scrapped the idea of Wordle Wednesday, which premiered last week.
World Wednesday is back for Round 2, this time with much more data to pour over.
It's tough to come up with an idea that's worth putting the time in to research and gather the information, but I think this week's is a good one.
I decided to go back over the past 10 seasons and see which players have had the most sacks during that time period. I gathered up all players who have recorded a sack in the past 10 years and put them into Wordle. (If a player recorded a half-sack during the season, I just rounded up since there's no way to illustrate decimals).
The problem was, there were so many entries that just had one or two sacks during those 10 seasons, so I decided to cut those out. Basically, what I ended up with was a Wordle of the players in the past 10 years who have the most sacks — with the minimum number of sacks being five — while with the Falcons.
And here it is (to view this Wordle bigger, just click on the photo):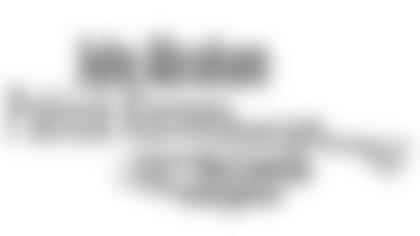 ](http://i1196.photobucket.com/albums/aa415/FalconsJAdams/Screenshot2011-03-23at112916AM.png)
I can probably guess what you're thinking.
"OK, great. So, this tells us what exactly?"
Well, the idea behind a Wordle is to input the data and see what the artwork tells you. When I came up with the idea of doing this Wordle, I had no clue what the purpose of it was going to be until I did it.
Once I looked at it, I understood.
This Wordle, to me, illustrates the importance of solid defensive end play. The two biggest names — or the two players with the most sacks during that 10-season period — are John Abraham and Patrick Kerney, both defensive ends.
If you look at the next biggest names, you'll see Rod Coleman and Brady Smith. Coleman was a defensive tackle, but Smith was a defensive end. So, of the four top sack-getters over the past 10 seasons, three of them are defensive ends.
I think that's rather telling when we think about the Falcons' offseason needs. It's no secret by now that the consensus out there is that the Falcons could use some help in the pass rush department. If today's Wordle tells us anything, that help should come in the form of a defensive end.
From a productivity standpoint, based on this data, finding a star at that position is the best way to generate more pressure — and more sacks — on opposing quarterbacks.
Should we be surprised by this? No, absolutely not.
This data simply backs up what we already knew: Defensive ends are likely your best chance to create pressure.