The Falcons will host the Los Angeles Chargers on Sunday at home in what will be a challenging matchup for Atlanta on both sides of the ball. Quarterback Justin Herbert currently ranks sixth among NFL passing leaders, while dual-threat running back Austin Ekeler ranks fourth in the NFL in receptions this season.
With the Falcons secondary still facing significant injuries, how Herbert fares attacking a young cornerback group could be the turning point in this game.
"He's accurate as heck," Falcons defensive coordinator Dean Pees said on Thursday. "He's big, he's strong, he's hard to bring down and he doesn't get sacked very often and he doesn't take many sacks. He's mobile. He's not necessarily a guy that's just really looking to run. He's not doing that. He wants to throw it, he wants to be a pocket passer but he will run."
Yet, even with a dominant passing attack, the Chargers offense is banged up with wide receivers Keenan Allen (hamstring), Mike Williams (ankle), and Joshua Palmer (concussion) suffering injuries. This will be something to keep an eye out for. On the other hand, running back Cordarrelle Patterson returned back to practice this week. If Patterson is healthy enough to play against the Chargers, this will be a major plus for the Falcons offense who currently has the sixth ranked scoring offense across the NFL.
The Falcons rushing attack has been the offense's niche through the first eight weeks, but if the passing game can get going early, Atlanta will very much pose a threat against a Chargers defense featuring safety Derwin James and edge rusher Khalil Mack. There will be a lot to play for on Sunday with the Falcons sitting atop the NFC South. The offense has to execute early in the first quarter, and the defense has to limit chunk yardage, which has hurt them in recent games.
Let's take a look at who the experts have picked to win on Sunday:
Table inside Article

| Author | Outlet | Pick |
| --- | --- |
| Safid Deen | USA Today | Chargers |
| Matt Bowen | ESPN | Chargers |
| Gregg Rosenthal | NFL.com | Falcons |
| Gary Davenport | Bleacher Report | Chargers |
| Greg Ivory | Bleacher Report | Falcons |
| Bill Bender | Sporting News | Falcons |
| Dominique Foxworth | ESPN | Falcons |
| Maurice Moton | Bleacher Report | Chargers |
| Pete Prisco | CBS Sports | Chargers |
| Lorenzo Reyes | USA Today | Chargers |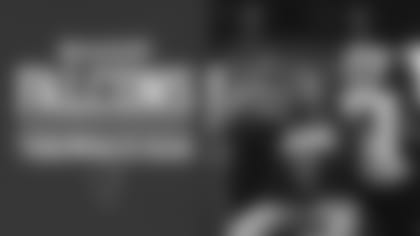 Swaggin' Since 1966
Takin' it back to 1966! Shop the Red Helmet Collection today online or in-store at Atlantic Station.