We're in the thick of offseason programs, y'all. Rookies and veterans have come together and the Falcons are holding their open practice at Mercedes-Benz Stadium on Friday. Be there or be square, by the way.
Mandatory minicamp will be upon us soon, and it got Scott and I thinking about what that time will look like with the whole 2022 squad together for the very first time. Arthur Smith talks all the time about bringing in competition, so that also got us thinking about the position battles yet to be had.
That brings us to the Question of the Week, and it's a simple one: What position do you think will be hotly contested this summer?
Tori's choice: Offensive line
OK, yeah, I get it that offensive line content doesn't sell but I want to see a knock-down, drag-out fight at this position nonetheless. There's no part of me that thinks Kaleb McGary, Jalen Mayfield or even Matt Hennessy can't be pushed. They can. In fact, I expect them to be. I don't include Chris Lindstrom or Jake Matthews here because I think their spots are more than secure based on the decisions of the front office this offseason (i.e. extending Matthews and picking up Lindstrom's fifth-year option). I want to see the other three work for their spots.
I think by bringing in veterans like Germain Ifedi and Elijah Wilkinson that's what this coaching staff wants to see, too.
Now, could this group look exactly the same this season as it did last season? Yep. The Falcons returned everyone, after all. But Smith always says he likes physical, nasty linemen up front. So, yeah, I want to see how nasty this group can be this summer. (And hey, if Smith wants to get in on the action, too, I'd love to see that as well).
Honorable mention: Running back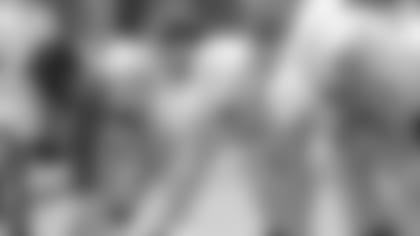 This position finds itself in a similar position to this point last year, with two young talents in the mix with a pair of veterans. One difference: Richie Grant and Jaylinn Hawkins have another year's experience to their credit. Will that be enough to do what didn't happen last year and supplement the older pair? We'll find out this summer.
Erik Harris and Duron Harmon were primary starters, though Hawkins did eat into that a bit, while Grant ended up more in the slot as the 2021 season progressed. Harmon's in Las Vegas this season and Dean Marlowe's here with Harris, and both will challenge for their three-down spot.
Grant and Hawkins are in a better position to battle, and it certainly seems like the future's time could now. It'll probably benefit the Falcons in the long run if Grant and Hawkins can take control of the safety spots, but I've known Harris a long time. He'll fight for every snap. Smith said expectations have been raised for Grant. They're also high for Hawkins. Nothing, however, will be given. Those two will have to earn their roles in camp.
Honorable mention: Punter
Elephant in the room: Quarterback
It's me, Scotty Bair (here) ... can't speak for T-Mac – I think only her high school softball teammates and I call her that – but I left quarterback out of the position battle picks because I'm confident Marcus Mariota starts the season as, well, the starter. Fans will follow this competition as closely as any, even though it's not quite as open as the others mentioned above.
That said, Desmond Ridder's competitiveness and drive to start is unquestioned. This will be a position to watch in camp and throughout the season, to see if the backup ever gets the opportunity to start. And, let's be honest here: we'll be talking about quarterbacks until we're confident the Falcons have a long-term answer at the position. And that could be a while.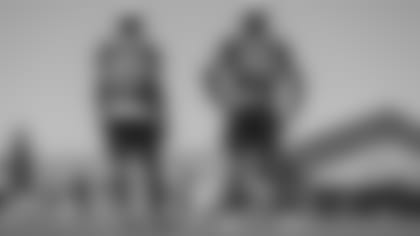 Interested in Falcons tickets?
Join us in 2022 for 9 Regular Season home games! Let us help you find the seats and benefits that interest you!