Happy Thursday and welcome to Straight from the 'Beek! We're another day closer to the Falcons' next home game – a 1 p.m. ET showdown with the 2-1 Buffalo Bills – and you've got plenty of questions. Just remember that all opinions you see in this space are mine, unless otherwise noted.
Beek, it might just be me but it looks like Matt Ryan has not been as comfortable in the pocket this year compared to last year. He seems, at times, to have happy feet, and goes through his progressions a little fast. Three interceptions in the Lions game does not make me feel any better about it. Are you seeing this or am I being too critical?
Matt: Yes, I think you are being a tad too critical, Barry, especially regarding the interceptions in that Lions game. Remember, two of those picks were tipped balls. You can put one of those on Ryan. As far as happy in the pocket … I'm not seeing it. Ryan has been sacked seven times, which is middle of the pack.
---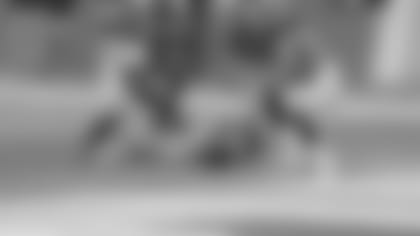 Travis from Kansas City, MO
Thank you, Matt, for all you do to keep all us around the country posted. Being a lifelong Falcons fan, I certainly appreciate it. While we can move past the Super Bowl, we cannot move past second-half collapses. In the Chicago game, we won by a dropped pass. In Detroit, we won by a field spot. I know a win is a win but are there any discussions you know of to cure these second-half woes or what's causing that?
Matt: Collapse? That implies they fell apart and maybe even lost. They won both – on the road, no less. I think you're looking at it the wrong way, Travis. Brooks Reed sacked Mike Glennon to end that Bears game. And credit the Lions for making plays on those tipped passes, but take those away and that game isn't nearly as close. And you call it a "field spot" but it was a defensive stop. Final thought: it's not just on the defense, Travis. The offense has to sustain drives, convert third downs, eat some clock and score some points, too – especially when you're playing against Matthew Stafford and Aaron Rodgers, two of the best quarterbacks in the league.
---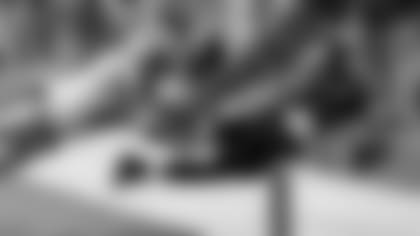 What up Beek? Just wanted to know is it possible that with all the inquiries about the all-black alternate uniform that we could possibly see them again in the 2018 season since it's too late for 2017? Like, is the demand from fellow fans pretty high to where we can possibly see this happen next year?
Matt: Hey, Calvin. I'm not aware of any definite plans to bring back the all-black uniforms in 2018. As soon as I hear something about it (and I'm given the greren light to mention it here in this space), I'll let you all know. Thanks for the question.
---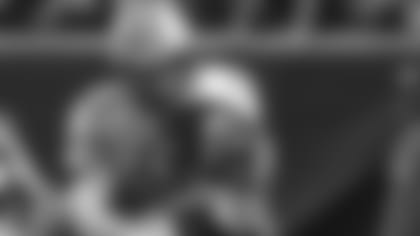 Julian from Stone Mountain, GA
How many sacks do you think the team as a whole will have at the end of the season?
Matt: The Falcons have nine sacks through three games, or three per game. At that pace, they would end up with 48 sacks. Last season the Arizona Cardinals led the league with … 48 sacks. The Falcons, in case you're wondering, finished with 34.
---
Keny from Stockbridge, GA
Hey Beek, since the end of the great finish last Sunday, my boys and I have been debating the "10-second runoff" rule. Can you explain it for these knuckleheads as to how it was applied during those final 8 seconds?
---
Awesome column! Quis checking in from the Dallas, Texas, area. Why, why, WHY does the Falcons defense seem to always be in zone coverage that plays extremely loose against receivers? I want to say this dates back to even before the Dan Quinn era and seems to give the opposing team many more opportunities to go up field for lots of quick first downs often. Can't wait for the Cowboys game! #takksacksdak!
Matt: Thanks for checking in, Quis. I think you're oversimplifying things a bit. I'm not going to go back to previous seasons or regimes here, but as far as the first three games go, be glad the Falcons are 3-0 and the defense made some huge plays at the end of two of those road games. It's not all on the defense, either. As I mentioned above (see my response to Travis from K.C.), the offense has to do its part to at the end of games when you're trying to protect leads – like sustain drives, convert some third downs, eat up some game clock and score some points. Has the defense been undisciplined at times and committed some penalties? Sure. But I think you're being a bit critical of this defense which, so far, looks better than last year's unit.
---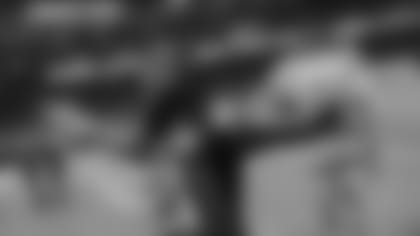 Matt, I have been reading all the comments about our defense. It seems as our fans are having flashbacks from Super Bowl because of the way the Patriots defeated us. So, for the rest of this season we cringe at diminishing any lead. Would you agree? I believe in the Lions game the turnovers kept the defense on the field for extended times against a talented offense. In the Packers game, it seemed as if the defensive game plan was to let the Packers fight against the clock with their long drives. After the half, it took the Packers half of the third quarter to score. I think we will be fine. We are 3-0 and the fans need to move past the Super Bowl loss and how it happened.
Matt: Finally. Someone gets it. Thank you, Ed.
---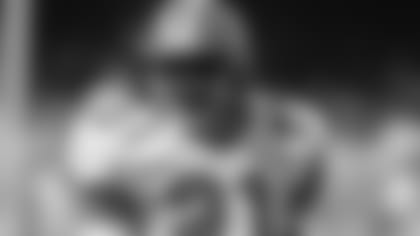 Ritchie from San Tan Valley, AZ
Mr. Beek, I do understand that NFL teams can only wear one color helmet. That being said, don't you think it would be cool if the Falcons wore all-red 1970 uniforms? White pants and black helmet (old logo) with black cleats? I do it all the time on "Madden" and it looks pretty dope.
Matt: I think it's all pretty subjective – everyone has their own personal preferences. But it's clear fans are screaming for a change. I've received hundreds of emails about the uniforms and not one person has written anything about wanting to keep the current uniforms. Personally, I prefer the red helmet and like the 1971-1989 era uniforms – those are the ones I remember growing up as a kid. Steve Bartkowski, William Andrews, Billy "White Shoes" Johnson, and even Deion Sanders.
---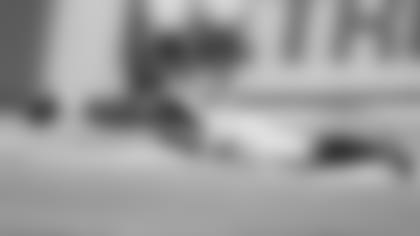 Steve from Trenton, Ontario
Good morning, Beek. Love the fact you are answering questions daily! Do you expect to see Taylor "Turbo" Gabriel getting more calls on screen passes going forward after last week's success?
Matt: It's funny you bring that up, Steve, because I was just saying that earlier this week. He looks like he's back. I do, and I think he could definitely see some more opportunities this weekend against this Bills team.
---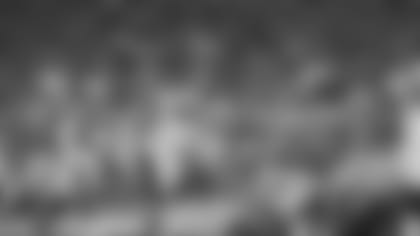 Michael from Imperial, CA
Hey Beek, if I'm not mistaken, the Falcons have not trailed once this season – which I think is a pretty impressive stat. I was just wondering what your thoughts on the Falcons not trailing once this season and how much longer do you see that streak continuing for us?
Matt: Now you've done it, Michael. You've jinxed 'em. But in all seriousness, you're right – the Falcons have not trailed once this season through three games. They were tied twice in the opener against the Bears – at 3-3 and 10-10 – but that's it. As far as how long that streak will continue … I have no clue. Thanks for reading.
---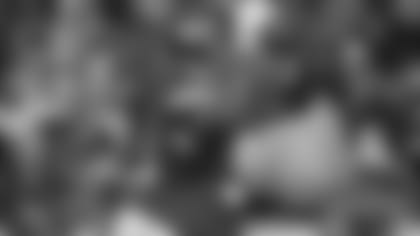 Harkening back to a previous question in Straight from the Beek. Do you think if we put Dontari Poe in at quarterback, he would have thrown those three interceptions against the Lions?
Matt: Really, Isaac? C'mon, man.
---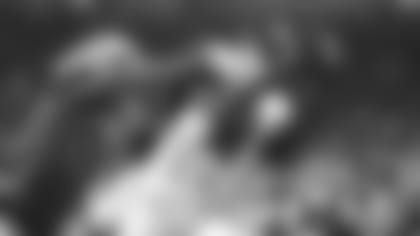 Is it just me or does it seem like the officials are hesitant to call pass interference on the defense when number 11 is the receiver? In the Lions game, watching that shot to the end zone in the fourth quarter, it looked as though both defenders had a hand on Jones' right arm. Also, a comment about the defense, they are doing freaking amazing from what I see. In reality, they have allowed an average of under 20 points per game (minus the pick-six this week). Compared to the first three games last year, that's about 10 points per game better and they are poised to improve as the season progresses. Atlanta's offense with this defense is the perfect storm. I think the Mike Smith era has damaged a LOT of our fans! Go FALCONS!!
Matt: Unless it's blatant pass interference call – and I'm talking about pulled jerseys, and tackling guys – some of those calls (or non-calls) drive me nuts. And I'm sure the coaches and players feel the same way at times. I've had this debate before, which is do the bigger and more physical receivers like Julio Jones and Dez Bryant get less calls in their favor (or do they get called more often for offensive pass interference)? Unfortunately, pass interference is not reviewable but I personally think it should be subject to replay. And I agree with your comments about the defense. They're better this season.
---
Exactly what do the Falcons mean when they "lock arms" for the national anthem?
Matt: Jim, it's when the players and coaches stand arm-in-arm together on the sideline. Here's a picture (below).