Philip Wheeler showed Atlanta Falcons fans he could make an impact on the football field this year.
What you might not know is that the linebacker can also throw down in the kitchen, and plans to do so for everyone to see on Friday afternoon.
Wheeler will make an appearance on Rachael Ray's daytime talk show Friday afternoon at 2 p.m.
The show features a special cook-off between Wheeler and other current NFL stars, Damon Harrison of the Jets and Randall Cobb of the Packers, in addition to former Giants wide receiver Amani Toomer.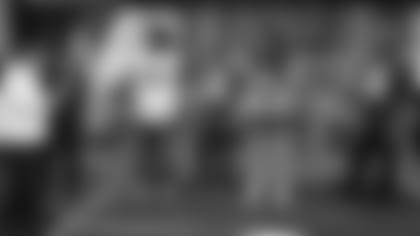 According to D. Orlando Ledbetter of the AJC, Wheeler will be cooking a lasagna dish that he created the recipe for.
To catch Wheeler on the Rachael Ray show, tune into 11 WXIA in Atlanta.