FLOWERY BRANCH, Ga. -- For Arthur Smith, chasing a complete game is not a hypothetical endeavor. It's real. A complete game isn't a hypothetical concept in the mind of Smith. He believes it's something to strive for and - one day - reach.
"It's not some fantastical idea," he said.
But Smith has also said that the Falcons have not played a complete game to date. He said they've had moments, drives or quarters of completeness, but it hasn't been consistent completeness.
"We haven't put together a complete game," Smith said a couple weeks ago. "We've played - at times - good enough to win... games, but not enough to be on the other side of .500."
So, what's it going to take to do so? To put together a performance worthy of "complete game" status? Well, for starters, it's all three facets of the game playing consistent and productive football simultaneously.
"Can you play complimentary? Can you win the field position? Can you not turn it over, or have self-inflicted wounds?" Smith listed. "You've got to get down there and score. So that's what it is, and we've had it in spots."
But to be a great team, Smith said, there has to be that "click in all three phases."
With this idea in mind, all three coordinators were posed the same question on Thursday: What does a complete game for your unit look like?
Their answers varied from simplistic to more in-depth, but we can glean a lot from their responses. They show us where the Falcons are, and how far they have to go to reach - what at times feels like - the elusive complete game.
Editor's note: Responses have been edited for length and clarity.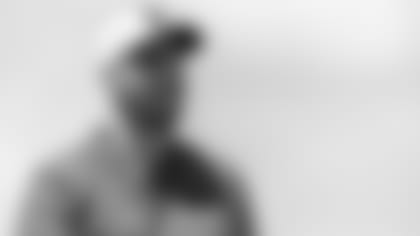 Dave Ragone (offensive coordinator): "To me, it goes back to what it looks like when you put the film on. It's about the speed at which you come off the ball for all positions. It's about watching your guys play confident, knowing what their assignment is and obviously executing. Scoring is - obviously - what you want to do as an offense, but I am just saying that stylistically when you put the film on you want your offense to represent the core beliefs of what you want the players to look like.
Again, to me, it's the speed off the ball. It's the confidence in running. It's being physical with the ball in your hand. It's applying pressure to the defense by doing those things. It's the goal every day, and not something you wish or hope to have happen."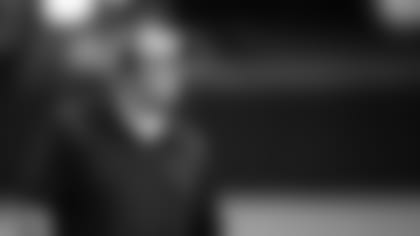 Dean Pees (defensive coordinator): "No touchdowns. What else would there be on defense? No touchdowns. I'm not going to say yardage, because it doesn't really matter, but it's just keeping guys from scoring. Playing well on third down and getting off the field and playing well in the red zone and not letting them score. That's defense."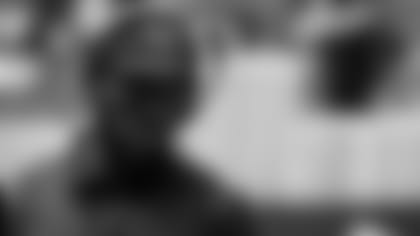 Marquice Williams (special teams coordinator): "On our end on special teams it's making sure that:
1) We protect the football in the return game, punt protection and field goal. Making sure we're making our kicks, we're protecting the football when it comes to either when we're running it or when we're kicking it...
2) We want to be dominant at the point of attack. We want to be a physical team...
And then the last element is winning our situational plays. Offense and defense you have first, second, third and fourth down. Well, special teams is a one-down mentality. We don't get a second down. Every time we go out there we are staying focused on that particular down and seeing if we can win that down."
What we (as listeners and readers) can infer: It's interesting seeing the different ways in which all three coordinators thought about and answered this singular question.
Ragone's answer was based in identity: When he turns on the film, is he seeing what he and Smith are installing offensively? Pees' answer was based in production: Is the defense doing what it needs to do in order to keep opposing offenses out of the endzone? And finally, Williams' answer was based in mentality: Are the Falcons playing with an intensity on special teams that keeps the field position where they want it?
Identity. Production. Mentality. These things a complete game makes, but only when accumulated through four quarters of work. And so far in 2021, we have yet to see all three working together within the constraints of a single game setting. Does that mean it's impossible? No. Not at all. It just means there is still work to be done.
Like Smith said, there have been moments of these three notions coming together for this Falcons team in 2021. When asked to specify which moments, a few weeks ago Smith ticked off some he thought worked in this context. He saw cohesiveness at certain points in the Giants game. In London against the Jets, too. There was the first half of the Saints game, or even the third quarter of the first Tampa Bay matchup. Smith even said the first half of the Falcons loss to the Washington Football Team was an indicator of completeness.
The key for the Falcons moving forward is to take these moments and turn them into games. When they do, the identity, production and mentality will marry together, and it's at that point that we may see a complete game.
After all, it's not a "fantastical idea." Falcons Final Whistle | A Postgame Podcast
Break down the hottest topics surrounding the Atlanta Falcons and how they can impact the team's success with Atlanta Falcons Insiders Scott Bair, Tori McElhaney and Kris Rhim. Like and subscribe to join us for the lively debate on Falcons Final Whistle.
Welcome to Falcons Final Whistle – an Atlanta Falcons football postgame podcast during the season that shifts gears in the offseason to answer a pressing question about the team's future each week through free agency, the NFL Draft and the offseason program.