FLOWERY BRANCH, Ga. – When the Falcons were officially on the clock with the third-overall pick in the 2008 NFL Draft, they needed to find a new face of the franchise. With the selection of Boston College quarterback Matt Ryan, they found their North Star.
In the aftermath of Michael Vick's incarceration and Bobby Petrino's sudden and shocking resignation as head coach, the Falcons were at their darkest point in franchise history.
Since Ryan set foot on the field for the Falcons, the organization has enjoyed an era of unparalleled success – 95 regular-season wins, to be exact. That's also the third-most wins by a quarterback in the NFL since 2008.
Ryan's story is still being written, but it's beginning is inexorably tied to the year that preceded his arrival in Atlanta. He's become everything the Falcons could have hoped for in the face of pressure few could imagine.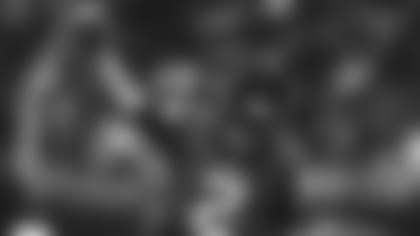 Dimitroff's draft-day dilemma
In hindsight, the selection of Ryan was a no-brainer. But there's an oft-forgotten aspect of that year's draft: A coin toss to determine the draft spot of three teams. The Falcons, along with the Oakland Raiders and the Kansas City Chiefs finished with a 4-12 record, and each team played a schedule with the same degree of difficulty setting them up to flip a coin to determine the third, fourth and fifth picks in the draft.
The Falcons won that coin toss on the morning of Friday, Feb. 22, giving them the No. 3 pick.
Leading up to the NFL Draft, there appeared to be a real divide among both the experts and a fan base about whether the Falcons should select Ryan, who had thrown 29 interceptions in his final two collegiate seasons, or LSU defensive tackle Glenn Dorsey as a game-changer on the interior of their defensive line.
The decision fell to then-first year general manager Thomas Dimitroff, who had spent the past five seasons as the New England Patriots' director of college scouting. Fair or not, Dimitroff's first draft pick as a general manager was setting up as one that would define both his future and the Falcons'.
"I remember we were flying West to San Francisco to work some players out, watching some video," Dimitroff recalled to *Sports Illustrated's* Albert Breer prior to the Falcons' Super Bowl appearance. "It was funny, it hadn't quite dawned on me this way before, but I swear to God, I looked out the window and there was this amazing sunset shining through the clouds, and I looked down at the video I was watching. And I saw the '12' on Matt's back (his number in college), and I immediately started thinking about Tom Brady. And it was like, this is a no-brainer, this is what we have to do. You're always looking for confirmation. That was a fun moment for me, like, 'What are we doing? We're overthinking this. And [then-coach Mike Smith] and I talked about it and said no question, 100 percent, this is our guy."
It didn't take long for that conviction to pay off.
Ryan and Turner set tone for Falcons early
The Falcons named him the starter for the first game of his NFL career, and he responded in spectacular fashion. His first career pass was a 62-yard touchdown strike to receiver Michael Jenkins. Ryan completed nine of his 13 passes for 161 yards and a touchdown in his first game under center for the Falcons, who never trailed in their 34-21 Week 1 victory over the Detroit Lions.
It's only fair to mention that Ryan wasn't asked to do much at the start of his career in Atlanta. Dimitroff's first free agent signing proved to be another home run for the franchise, as running back Michael Turner quickly became one of the NFL's top rushers.
In his first game with the Falcons, Turner exploded for 220 yards and a pair of touchdowns, including a 66-yard touchdown run. But it was Ryan's first pass that put the pressure on Turner to perform at such a high level.
"Really one of my favorite memories is our first game together," Turner said. "His first pass was a touchdown, and I was like, 'Oh shit. Here we go.' It kind of put the pressure on me, because I'm the big free agent signing and the quarterback throws a touchdown on his first pass so it was like, 'Alright, what am I going to do?' Everything clicked that game and as a team we went out there and just stomped Detroit. Really that first season was the biggest memory. Nobody was expecting anything from us, and I didn't know exactly what we had as a team."
'It just proved he was Matty Ice'
Aided by a strong run game, Ryan showed immense promise and potential as a starting NFL quarterback. In his first six games, Ryan led the Falcons to four wins – the same total they amassed throughout the entirety of the 2007 season.
Ryan's breakout game came in Week 6 against the Chicago Bears. With the Falcons' run game held to under 100 yards for the first time that season, Ryan had to prove he could carry the team. He responded by completing 22 of his 30 passes for 301 yards and a touchdown. His finest moment of the game, however, came on the final offensive play.
With 11 seconds left in the fourth quarter, the Bears took a 20-19 lead on a 17-yard touchdown pass that appeared to secure the win. A 10-yard return on the kickoff set the Falcons up at their 44-yard line with six seconds remaining in the game and no timeouts left.
When Ryan took the last step of his five-step drop, a Bears defender burst through the middle of the Falcons' offensive line with a clear shot at the quarterback. Unable to step into his throw, Ryan released the ball off his back foot and delivered a perfect 26-yard strike to Jenkins on the sideline. One second remained on the clock, enough time for a game-winning 48-yard field goal that sent the crowd at the Georgia Dome into a frenzy.
Matty Ice had delivered his first fourth-quarter comeback in spectacular fashion.
"It was a great feeling," Turner said of the comeback. "I remember the whole locker room was just going crazy after that win, because it was a wild finish – it was our first wild finish as a group. It just proved the he was Matty Ice.
"When I saw that play out I was like, 'Oh yeah, he's got it. He's got the tools to come through in the clutch.' We hadn't been tested like that all year, so that was our first time going through something like that. So we had to show teams that we can win by throwing the football and not just running it, just doing whatever it takes to win football games. And also, when it's time for a two-minute drill or something, can Matt be the leader of that, can he conduct that, can he get us down the field and get us in position to win football games at the end? Because that's all you want, you want a chance at the end to win the football game. That was big for me."
Ryan's rookie year included several more exhilarating moments for the city of Atlanta, which watched a star blossom before its very eyes.
On Dec. 14, one year after the Falcons' future looked as bleak as ever, the team clinched their first winning season since 2004 with an overtime victory against the Tampa Bay Buccaneers. Three weeks later, the Falcons were in the postseason – something that seemed unfathomable after 2007.
The Falcons' new quarterback completed 61.1 percent of his passes for 3,440 yards – the sixth-most in franchise history at the time – with 16 touchdowns and 11 interceptions. Ryan was named the NFL's Offensive Rookie of the Year, becoming the first Falcons player to win the award.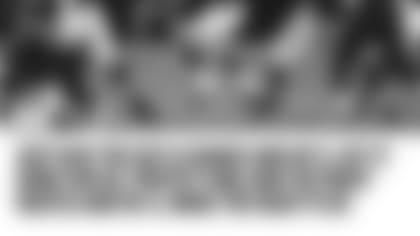 Falcons become consistent winners for first time
In his first NFL season, Ryan set a high bar for himself and the rest of the organization. In 2009, he proved his debut was no fluke by accomplishing something that had never been done before in franchise history.
Despite missing two games in 2009 with turf toe – the only two games Ryan has missed in his career – which resulted in back-to-back losses for the Falcons, he returned to lead the team to three straight wins in the final three games of the season. Those three wins earned Atlanta 9-7 record, giving the Falcons their first back-to-back winning seasons in franchise history.
Consistency has been a defining quality of the Matt Ryan Era for the Falcons. Prior to Ryan's arrival in 2008, the Falcons had just 10 winning seasons in their entire history as a franchise. In the decade since Ryan was drafted, the Falcons have finished with a winning record seven time. Put another way, Ryan has been the starting quarterback for 41 percent of the winning seasons the Falcons have ever had.
Within that stretch of consistent play, however, Ryan also showed he could help the Falcons earn a spot among the NFL's elite teams.
"I've been around Drew Brees and Phillip Rivers, and I just saw the same intangibles in Matt that he could be one of those guys," Turner said. "His poise, his maturity, his willingness to take on the challenge of being a great quarterback and living up to being the third pick."
In 2010, Ryan's third season, the Falcons finished with a 13-3 record and earned the best record in the NFC by two games. With Turner and wide receiver Roddy White each gaining over 1,300 yards from scrimmage and future Hall of Famer Tony Gonzalez in his second season with the Falcons, Ryan led an offense that averaged 26 points per game, fifth-most in the NFL.
Ryan completed 62.5 percent of his passes for 3,705 yards with 28 touchdowns and only nine interceptions that season, earning his first invitation to the Pro Bowl. Notably, Ryan also led the league with five fourth-quarter comebacks and six game-winning drives, helping to cement his reputation of coming through in the clutch.
"Just going through all of those last-second comebacks with Matt just stick with me," Turner said. "Just give the guy a chance and he'll get it done for us; protect him, run the right routes and he'll make the right play.
"He's real cool [in two-minute drills]. He's going to bark out the commands, and just the way he says them it lets the team know, 'Y'all better get in the right damn position to make the play.' It's confidence in his voice that we're going to get down the field and we're going to score. It's not like he's hesitant like he doesn't know what to do or something, he knows exactly what to do and what position to put everybody in. That's him from studying film in the offseason and in the weeks leading up to the game. He knows exactly what he wants to do."
The Falcons returned to the playoffs in 2011, marking the first back-to-back postseason appearances in franchise history. For the first time in his career, Ryan threw for over 4,000 yards in 2011, setting the single-season franchise passing record on a 48-yard touchdown pass to Julio Jones in a Week 17 victory over the Tampa Bay Buccaneers
Ryan has since surpassed that mark five other times, and he now owns the top six spots for the franchise's single-season passing totals.
Ryan makes his first run at MVP
In 2012, Ryan continued his ascent and took his game to an unforeseen level. Leading the Falcons to an 8-0 start, Ryan was earning strong consideration as the league's MVP at the midseason point. The Falcons lost just three games that season to finish 13-3 for the second time in Ryan's career and tied with the Denver Broncos for the league's best record.
Although Ryan did not win the MVP award, he had cemented himself as a legitimate contender in one of the most competitive MVP races the league has seen in quite some time. Ryan completed nearly 69 percent of his passes for 4,719 yards with 32 touchdowns and 14 interceptions in 2012.
Despite the success he had achieved thus far in his career, one narrative continued to follow Ryan around: He could not win in the playoffs. That narrative was forever banished in 2012, as Ryan led the Falcons to a 30-28 victory over the Seattle Seahawks in the NFC divisional round with yet another fourth-quarter comeback.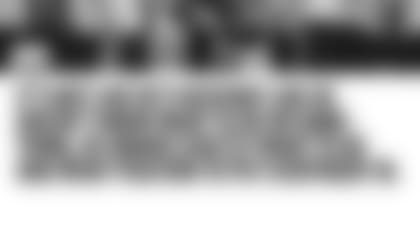 Given where the Falcons were as a franchise the year prior to Ryan's arrival, it's a difficult to believe that their first losing season since 2007 came six years later in 2013. From the very start of his career, Ryan helped turn the Falcons into winners. And while the team struggled in 2013 and 2014 before posting an 8-8 record in 2015, Ryan continued to play at a high level.
"The way he grew the most as a player is probably his leadership," Turner said. "He was so young when I was with him. We had older vets and stuff like that, and I was new and everything. He was probably just getting his feet wet into the NFL, and as the years progressed, he really took on that leadership role more and more. And I see it now in him. It's beyond what I expected him to be. I just see that side of him more, the leadership role."
In the 2013 regular-season finale, Ryan set a new franchise record for career passing yards. In just six seasons, Ryan threw for 23,472 yards, breaking Steve Bartkowski's mark of 23,470 yards.
In his very next game, the Falcons' 2014 season opener, Ryan threw three touchdown passes, bringing his career total to 156 and surpassing Bartkowski once again to become the franchise's all-time leader in touchdown passes. 
The three-year stretch from 2013-15 has been the worst of Ryan's career in terms of wins and losses, but he remained a consistent player, completing an average of 66.6 percent of his passes for 4,600 yards with 25 touchdowns and 15 interceptions during those three seasons.
Re-writing the record books
Of course, in 2016, Ryan put together the best season of his career, and one of the most efficient seasons by a quarterback in NFL history. Leading the Falcons to their second Super Bowl berth in franchise history, Ryan emerged as one of the top players in the league.
In a Week 4 route of the Carolina Panthers, Ryan set a single-game franchise record with 503 passing yards and tossed four touchdowns. Jones was often on the receiving end of Ryan's passes that afternoon, as his 300 receiving yards were also a single-game Falcons record.
Ryan strung together many more incredible performances during the 2016 season, leading a Falcons offense that averaged nearly 34 points per game and tied the 2000 St. Louis Rams for the seventh-most points scored in NFL history. His quarterback rating of 117.1 was tops in the league and the fifth-best mark all-time for an entire season.
Perhaps the most impressive part of Ryan's 2016 season was the efficiency he had throwing the ball. His 9.26 yards per pass attempt are the most in NFL history among players who played a full 16-game schedule, and he averaged at least 7.91 yards per pass attempt in each game that season, another NFL record. He completed over half of his pass attempts on throws 20 yards or more downfield for 1,149 yards and 11 touchdowns, and he was the only quarterback to not turn the ball over on deep passes.
For his performance in 2016, Ryan became the first player in franchise history to be named NFL MVP.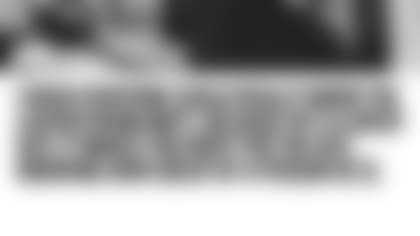 That season also stands as the best ever produced by a Falcons quarterback, as Ryan set the single-season record in a variety of categories, including passing yards (4,944), passing touchdowns (38), completion percentage (69.9) and quarterback rating (117.1).
While Ryan and the Falcons offense took a step back in 2017 from their record-setting pace the year prior, he's more than justified his selection as the No. 3 pick. Ryan has become the best quarterback in franchise history and should be considered among the top tier of quarterbacks in the NFL. More importantly, he played a vital role in helping the franchise avoid catastrophe.
"He's everything to the franchise, and I hope people realize that," Turner said. "There have been times when the media and the fans get down on Matt sometimes, but he's the truth. Just give him a chance, stick with him, and he's going to take the Falcons to places they've never been. He's doing that now, and I'm so happy for him. You can't find too many Matt's. People have got to realize how lucky they were to hit on that pick, because it doesn't happen like everybody thinks it does. But they've got one here for the long haul.
From the very beginning of his career, Ryan has been the consummate professional, competitor and leader. He's been a winner. And with a new contract extension, Matty Ice isn't finished yet.