Welcome to Straight from the 'Beek! The Falcons are days away from heading to Philadelphia to take on the top-seeded Eagles in the divisional round of the playoffs – and you've got plenty of questions. Just remember, all opinions you see in this space are mine, unless otherwise noted.
Brian from Elk Grove Village, IL
The Falcons have won one of their last eight games in Philadelphia. How will Atlanta be able to change that tide?
Matt: Hey, Brian. Let's get the records and facts out of the way here first. The Falcons and Eagles have met 33 times, including the postseason. The Eagles lead the series 18-14-1 and the Falcons are 1-2 against Philadelphia in the playoffs. In their last 10 meetings, the Falcons are just 4-6 against the Eagles, including 27-10 playoff loss in Philadelphia on Jan. 23, 2005. And you're right, since 2000, the two teams have met eight times in the City of Brotherly Love and the Falcons have won just one time – a 30-17 victory on Oct. 28, 2012. Now, none of that matters come Saturday when the two teams square off once again in Philadelphia at 4:30 p.m. ET. Zilch. There is no "Philly Curse" or anything preposterous like that. The Falcons have won three of the last four games against Philly, including the aforementioned win back in 2012. This team is different from last year's team that was dismantled in a 24-15 loss, too. And the Eagles are different, too. They'll be without a number of players who participated in the last year's contest, including their leading passer (Carson Wentz) and rusher (Ryan Matthews) in that game. The Falcons played poorly in that game, coach Dan Quinn admitted as much on Tuesday. They also know that Philly is the top-seeded team for a reason and will have their work cut out for them. If Atlanta plays like it's been playing, especially during the second half of the season, it should have a decent shot of "changing that tide," as you put it, Brian.
---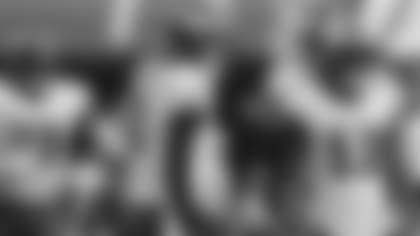 Anthony from Williamsburg, VA
Can the Falcons' defense keep it going and pressure the quarterback? Can the offense score more touchdowns in the red zone then field goals?
Matt: Hey, Anthony. There's no reason or indication to think the Falcons can't keep it going, on both offense and defense. Heck, throw the special teams in there as well, who were huge in the win over the Rams. The Falcons are 7-2 in their last nine games and during that stretch, the defense has allowed just 17.3 points per game. The offense, in case you're wondering, has averaged 23.2 points per game during that same stretch – including five games where it scored 24 or more points. I'm guessing the Eagles will try to establish the run and why not? They've got LeGarrette Blount and Jay Ajayi back there – and the latter, Ajayi, just happens to be the last back to rush for more than 100 yards against the Falcons (he ran for 130 yards on 26 carries while playing for the Dolphins back in Week 6). If Philly can get the run game going, it will also help lessen the burden on quarterback Nick Foles, who was thrusted into the starting role when Carson Wentz was lost with a season-ending knee injury. Foles has started three games for the Eagles, but I'd throw out the last one – a 6-0 loss to the Cowboys in the season finale where many of the starters rested or were pulled early. Regardless, he's completed 57 of 101 passes for 537 yards with five touchdowns and two interceptions. Shutting down the run and pressuring Foles into making mistakes would certainly be an ideal scenario for the Falcons defense come Saturday. I expect Foles to take some shots downfield, too. Judging on how well they played against the Rams, I expect the Falcons secondary – led by corners Robert Alford and Desmond Trufant – to be ready for Eagles receivers Nelson Agholor, Alshon Jeffery, Torrey Smith and tight end Zach Ertz (who happens to be their leading receiver with 824 yards and eight touchdowns). Regarding the Falcons offense needing to score more touchdowns than field goals in the red zone, I'd agree. That said, with the way the Falcons have been playing on defense and special teams, Matt Bryant's leg has done the trick. Nine field goals in the last two games, including three from beyond 50 yards, is pretty impressive.
---
Austin from Santa Clarita, CA
It comes out today that the ref for this Saturday is the same ref from the second Saints game. I'm not one to call "fixed" games but the calls on that game looked very suspicious!! I was under the impression the same ref couldn't ref our games for five weeks. This is only week four so what gives?
Matt: Hey, Austin. Not sure where you're reading this or getting your news from. Pete Morelli's crew officiated the Week 16 game between the Falcons and the Saints back on Christmas Eve. On Saturday, it will be Bill Vinovich's crew. This will be Vinovich's 10th postseason game – he's worked Super Bowl XLIX, three conference championships, four divisional playoffs and two wild-card games.
---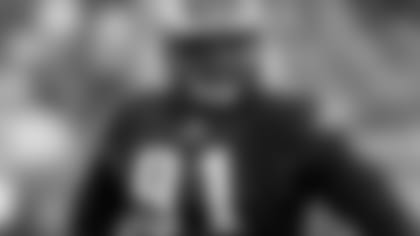 Jerry from Statesboro, GA
Hey, Beek. Experts aren't giving Philly much of a chance against us. I read an article where Fletcher Cox said the lack of respect is fuel. He is one of the best pass rushers in the league. Do you think we will slide the protection to his side or have a tight end or running back chip him? Although their secondary is suspect, their front seven is above average. What do you think?
Matt: Hey, Jerry! I don't think Fletcher Cox said anything out of the ordinary or provided any sort of locker room material, if that's what you mean. I just watched some of the interviews with Eagles players and heard his responses to some of the questions. In case some of you out there haven't watched or listened to it, you can right here. Let's be honest here, wouldn't you expect him to react that way? I mean, the question was (at the 1:48 mark), "The disrespect, like the fact that you guys are underdogs, how much does that fuel you guys as a team?" He said it "just puts a big chip on our shoulders" and "people are doubting us every week, so we just want to go shut those doubters up." On the field, Cox is definitely someone to be reckoned with from his defensive tackle spot. He's tallied 5.5 sacks, recovered a pair of fumbles and wreaks all sorts of havoc inside. After having played Aaron Donald and Michael Brockers last week, I'd expect the Falcons to be ready for Cox.
---
BEEK, I know I ask some pointed questions at times, but its OK to disagree at times and, Beek, if you are a Falcons fan, then you are a Dawgs fan by nature. I believe we will see a Saints-Falcons shootout in New Orleans, but first comes Philly. Do you think we can hang with them in the elements, especially if they get all that rain in Philly?
Matt: Ha! Well, I'm not sure how often you read Straight from the 'Beek, Clint, but I disagree with readers all the time. And I hate to break it to you, but I am not a Georgia Bulldogs fan. It's great program. I bleed Old Gold and Blue, and I'm a proud West Virginia University alumnus. I did go to grad school at Marshall University and took some grad courses East Carolina, but I'm a Mountaineer at heart. Hope that clears up any confusion on that front. Also, I hate to look beyond this week, especially because so much can happen in the NFL on any given week with injuries, etc. Plus, we're talking about elimination games now. And you're right, Philly is next – and that's all that matters for this team. I don't think the elements will affect the Falcons any more than the Eagles, either. Remember, the Falcons played (and beat) the Jets up in New Jersey during a heavy, heavy rainstorm back on Oct. 29. Granted, it will be a tad cooler in Philly with a high/low of 55/22, it shouldn't be a game-changer. And as of now, there's only a 20 percent chance of precipitation.
---
Hi Matt, love the back and forth. Have been seeing a lot of talk about how the Falcons are going to beat the Eagles, so who would we rather face in the NFC championship game? Well, I hope we are really thinking 1-0 and no more. The Eagles are dangerous with a solid defense, two stellar running backs and a tough offensive line (not to mention we're playing on their turf and the crowd will be hostile). I believe they will copy the game plan that we used in LA: establish the run, short passes from Foles and an aggressive defense. Hopefully we are not looking past these guys. Your thoughts?
Matt: That's what I've been preaching all week long, Gary. While it might be fun for the fans sometimes, it's pointless to go into deep discussions about matchups that don't exist yet. Should the Falcons beat the Eagles on Saturday, we'll have an entire week to discuss how they'd matchup against the Vikings or Saints. And I agree with your take on the Eagles' game plan. It would make sense to play it safe with Foles (don't force him to win the game with his arm), establish the run with Blount and Ajayi (keep the Falcons offense on the sidelines), and pressure Matt Ryan.
---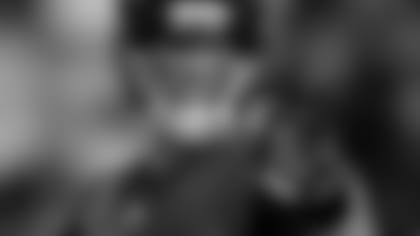 Hey Beek. Really enjoy your column. Best game of the season was this past weekend vs. the Rams! Matt Ryan was incredible. The defense has put all the other teams on notice. And the Brotherhood is for real! I have a love/hate relationship with stats. They're only good before a game and after a game. That being said, the Eagles are 13 -3 at home the last two seasons and Matt Ryan is 1-3 in Philly. HOWEVER, the Falcons are 9-0 this season when we score 20-plus points and Ryan is one of the best (third all-time) in QBR postseason and our defense ROCKS. Despite the Eagles having an awesome defense (which I think is better than the Rams), there's no reason to shake up our game plan, is there? Just focus on pass protection and those costly pre-snap penalties.
Matt: Protecting Matt Ryan, avoiding costly pre-snap penalties, establishing the run and playing suffocating defense makes total sense to me, Daniel. And as I've pointed out above, whatever happened before against the Eagles – or in previous season – has absolutely no bearing on what happens this Saturday. None. Zero. Zilch. This is a different Falcons team, something I've been writing here in this space since August.
---
Dwight from Naval Air Station Patuxent River, MD
Hey Beek! Apologies for not writing in for a while. I've been enjoying some fantastic Falcons and Bulldogs football. Wow, what a ride so far! A shout out to any of your readers who are upset they lost in their fantasy football league having drafted Matt Ryan and/or Devonta Freeman in hopes of a championship ... in the words of my 11-year old, "Suck it up, Buttercup!" It's certainly not the fault of Matt or Devonta or even Steve Sarkisian ... last time I checked, NO Falcon has signed any lucrative Fantasy Football contracts with Michael Fabiano (NFL.com) or anyone else. They're on contract to team together and win football games at the highest level. The Falcons are "pathetic" as one of the previous posts stated ... I'll take it. The Falcons are winners and no team plays team-ball better. We never even had back-to-back winning seasons until Matt Ryan joined the team. I'm personally grateful he doesn't have to throw 40-plus TDs a season to win ... and we are right back in it. No other NFC team from last year is. How's that for "pathetic"? My question Beek, help me out. Why can't people enjoy what the Falcons (and Bulldogs) are bringing to the city (state), the fan base, the sport itself? Why all the dwelling on hangovers and curses? We gave the world its first ever overtime Super Bowl. Heartbreaking loss but an amazing sports spectacle between the two best teams in the world. A first ever overtime Rose Bowl victory and spectacular National Championship between college football's two best teams. Well, Fantasy Football season might be over and I'm sorry if you lost ... but the Falcons are still winning. My money is on them, win or lose. I'm grateful. Just my perspective. Rise Up!
Matt: Hey, Dwight. Always good to hear from you and I almost always run your remarks because I think a lot of Falcons (and, in this case, Georgia Bulldogs) fans tend to agree with you and your perspective – they just don't write in like you do. As for why some people are negative, I have no clue. But I do know there will always be someone who will try to rain on everyone's parade for no other reason than just because.
---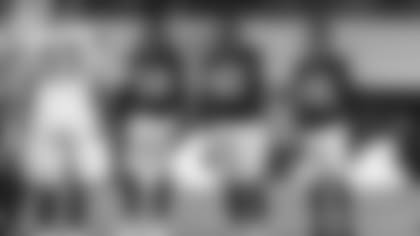 Hey, Matt! Great win over those talented Rams ... we really put it all together for a complete game. Let's talk Eagles. Does everyone remember last year, when the Eagles were the only team that completely dominated both lines of scrimmage? Psychological edge Eagles. We need to simmer down and focus on this weekend. Nick Foles is a pro and he is more than capable of managing the game while their backs take it to us. I guarantee that our linemen remember being manhandled last year and now, will have a chance to knock them off of the ball. This game will be a physical battle that will go down to the end. Falcons 27, Eagles 20. Thanks, Matt! Rise Up, Brotherhood!
Matt: Hey, Kevin. There's no question that a lot of the Falcons who played in that Philly game last year remember it. But I don't think that game or the outcome has any bearing on this year at all. I do agree with you on a lot of your points and think we will receive Philly's best punch and that the game will be a physical one. Your prediction has been noted, Kevin! Thanks for writing in.
---
Barry from High Point, NC
Hey Beek. Love the column and while I don't always agree with your opinions, I have great respect for them and love reading them. I only have one complaint. I understand that DQ and the team needs to (and very well should) keep their heads in only one game – the one ahead of them this week. It would be asinine to worry about or get involved in something two or three weeks in the future and over which no one can possibly have any control. However, let's face the facts. We (you/me/non-team members) do not practice with the team, we do not suit up and take the field, nor do we have any reason not to look ahead and predict or fantasize. Sometimes I feel you are a little bit harsh when all fans want to do is posit about the possibilities. After all, we love our Dirty Birds and can't help ourselves.
Matt: Hey, Barry. Love the honesty and welcome the critical eye. I love to talk matchups and hypotheticals all the time, but just feel there's plenty to discuss with the Falcons-Eagles matchup this weekend. It's a huge game, after all, with the winner advancing to the NFC championship. Tons on the line here, Barry. And the Falcons have played the Saints twice and the Vikings once already this season. I just hate to look past anyone, especially when that someone can end your season in one game. Make sense?
---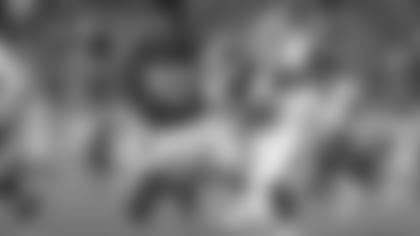 Hey Beek. My question is, do you think the team will re-sign Dontari Poe? I would love to see him and Grady Jarrett together along with the return of Jack Crawford. What do you think?
Matt: I'm not sure what the Falcons will do with Poe once the season is over, Michael. Both sides were good with a one-year prove-it deal – and I still think there's a lot Poe would still like to prove. He's had a solid season, and got better as the season progressed. Let's see how the season shakes out. It would be great to see all three of those players together again next season though. Thanks for writing in.