The Broncos' cheering section will have one current Falcon in attendance on Sunday night.
Running back Terron Ward will be on location supporting his older brother, T.J., one of Denver's starting safeties.
Terron, his sister, his mother, his father Terrell and grandmother will all gather at Levi's Stadium to watch T.J. play for a Super Bowl ring.
Football has always been important in the Ward family. Friday's were spent at Pop Warner football games, and Sunday's were dedicated to studying and watching NFL games.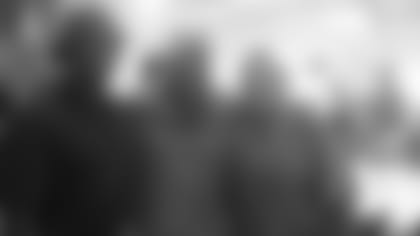 All three of the men in the Ward household have played or are currently playing in the NFL. Starting with Terrell, who played three years in the league, followed by T.J., a second-round draft pick by the Cleveland Browns and Terron, an UDFA out of Oregon State and current Atlanta Falcons running back.
The location of Sunday's championship game is particularly special to the Ward family, as it is being played in their hometown city of San Francisco, CA.
Terron doesn't believe this is a coincidence by any means, he believes it was destined for T.J. and his family.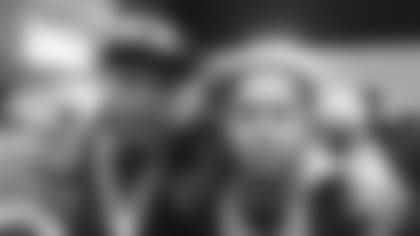 "(For my brother) to be playing in the Super Bowl is amazing," Terron Ward said. "The stars aligned for my brother this year. I think he is just going to go out there and have one of the best games of his life. Everything has just fallen into place so perfectly."
T.J. has played a huge role in Terron's approach to the game of football. He's always been able to look up to his older brother and ask him questions to gain insight.
The brothers also train together in the Bay Area during the offseason at California Strength.
If there's anyone who knows the blueprint to beating the Panthers, it's Terron, as his team was the only team to defeat Carolina this season.
But, this week isn't about talking X's and O's for Terron and T.J. Rather; it's about embracing the moment and celebrating the accomplishments within the family.
"I think he's ready to play," said Terron Ward. "I'll wish him good luck on Sunday, and then talk (to him) after the game."
Although the outcome for Sunday's game is uncertain, the Ward's family support for one another is about as certain as it gets.