It's time to crank up the Time Machine once again, Falcons fans, and take a trip down memory lane each and every week of the 2012 season.
Kansas City has not been an NFL venue where Atlanta has traveled to with any frequency in the past 46 years. The Birds have only visited "the heartland of America" three times since 1966 and are looking for their first victory on the road in this series.
The Falcons faced the Chiefs for the very first time to start the series in the final week of 1972 season with something on the line.
Atlanta had hopes of posting the best record in their seven-year existence when th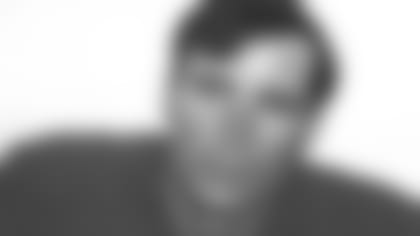 ey took the field on a sunny, but 30 degree day at old Atlanta Stadium on December 17, 1972.
After a Jan Stenerud 28-yard field goal by the future Hall of Fame Chiefs kicker, the Birds got into the scoring margin with the help of a blocked punt from S Tony Plummer. Four plays later, RB Art Malone plunged in from one-yard away to put the home team in front, 7-3.
Atlanta added an early fourth quarter touchdown off a pass from QB Bob Berry to WR Ken Burrow (pictured to the right) covering 17 yards for a 14-10 cushion.
But the Chiefs countered with a long 13 play, 81 yard drive that started with just over nine minutes remaining. A QB Len Dawson 7-yard scoring toss to RB Ed Podolak pushed Kansas City in front, 17-14, with 2:14 left on the clock.
Berry's attempt at a comeback stalled at his own 43-yard line and Atlanta would have to settle for a 7-7 record in their seventh year in the League.
Atlanta heads to Kansas City this weekend in hopes of starting the season out strong and securing their first road win in this series.