Welcome to Straight from the 'Beek! It's Friday and the Falcons are heading to New England to face the Patriots on "Sunday Night Football" – and you've got plenty of questions. Just remember that all opinions you see in this space are mine, unless otherwise noted.
Mobeezee from Stockbridge, AG
Hi. I've been a Falcons fan since the early seventies and appreciate you allowing us as fans to get some things off our chest, sort of speak. My question is, does Matt Ryan have the ability to audible in and out of plays at his discretion? I'm asking because it seems we are so predictable on certain downs and distances.
Matt: The short answer to your question is, yes, he can change the play. Keep in mind, too, that there are a number of things to take into account. Aside from what the defense is lined up in and the look they're presenting, the personnel on the field for the Falcons and the game clock come into play as well. There are other factors, too, but hopefully that answers your question. Thanks for reading.
---
Henry from Silver Spring, MD
Hi, Matt. I have more of a policy question than a specific team question. Why do teams only dress 44 players on game day rather than the full 53 player active roster?
Matt: Hey, Henry. You're off a bit. Every NFL team is allowed to have 53 players on their active rosters and 46 players are allowed to suit up for games, not 44. Those seven other players (or spots) are where the injured players are supposed to be. How did they come up with seven? Well, you can read about it here in an interview I had with Falcons team president Rich McKay – who has served on the NFL's competition committee for more than two decades and was named chairman in 2011 – about some NFL rule changes for 2017 back in June.
---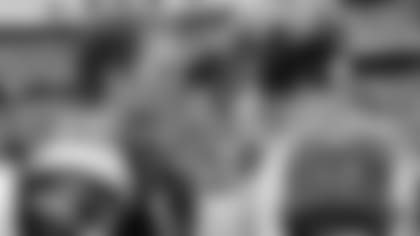 How many touchdowns do you think Matty Ice will throw against the Patriots? I think he will throw three touchdowns and no interceptions.
Matt: I have no idea, Julian, but that sounds like a good night to me.
---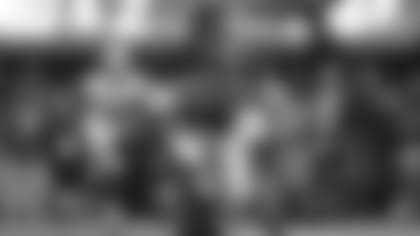 Any chance of Mohamed Sanu being available for Sunday night? As much as I would like to see Julio Jones have a good game (both in reality and fantasy) against what appears to be a secondary not playing well, Patriots coach Bill Belichick is not going to allow Julio to beat them. I expect to see him double-teamed most if not all of the game. Having Mo back can go a long way to taking advantage of their pass defense and get a win. Inquiring minds want to know.
Matt: Hey, Percy. In case you missed it, Mohamed Sanu was back on the practice field this week and Falcons coach Dan Quinn said the receiver looked really explosive in his first practice back. As far as Julio Jones goes, yes, it would not be a surprise if he receives extra attention – that's pretty common, in fact.
---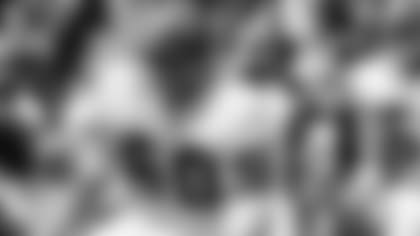 Enjoy the column. I have been a fan since 1966 (my wife has framed my childhood Tommy Nobis jersey; awesome!) and have ridden the highs and lows of all seasons between then and now. I like to say to the bandwagon jumping "fans" of other teams that I stay with the Falcons through thick and thin, mostly thin. I am a season ticket holder, knowing that I am not able to attend all of the games due to my being in Iraq. While home on leave, me and the family went to the Green Bay and Buffalo games. Knowing the team is on track, regardless of what others say and think, I have a problem with the seats being less than half full during home games; people are wandering around or at the concourse bars. I believe that the fans are not fully supportive, expect victory, and complain about non-issues, as if our team history warrants these complaints. How soon we forget that we earned out trip to last year's Super Bowl by large margins for only the second time in team history. How about everyone take a seat during the home games, don't wait to be prompted to be loud by the (too loud) stadium prompts and remember that we are only in Year 3 of this dynasty in the making. Thanks Beek, keep up the great work!
Matt: I didn't see a question in there, but I appreciate you writing in, Kevin. That's pretty solid advice, in my opinion. Thanks for your service and for reading!
---
Do you think the Falcons will bring back Ra'Shede Hageman? I think we could use him on the defensive line.
Matt: Hey, Michael. No, I do not see that happening.
---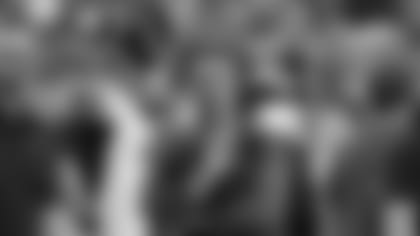 Hi. Quick question. Is there any chance we can get Kyle Shanahan back to the team? He really got the offense going last year. Peace out.
Matt: Hey, Gonz. Have you been paying attention to the offense this year? It's doing really well under offensive coordinator Steve Sarkisian. Heading into Week 7, the Falcons rank third in first downs per play, second in third-down conversion percentage (45.45), fifth in yards per pass (7.16), fourth in yards per run (4.79) and second in yards per play (6.18). I could go on, but I think you get the idea. The problem has been turnovers, and that's not on Sarkisian.
---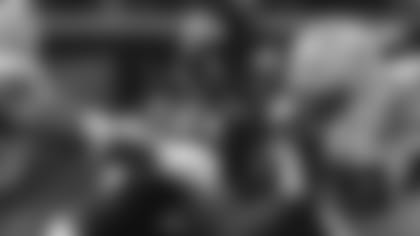 Hey Beek, aside from the obvious mistakes which certainly have affected the offense, there seems to be an obvious attitude or emotion drop. There are a few players like Devonta Freeman that always play angry, but the team as a whole seemed very flat this last game, especially in the second half. After watching the Cardinals game this past week, it really stood out to me. They were pumped up on and off the field. The Falcons don't seem to be having much fun out there this year. Have you noticed this?
Matt: Hey, Rob. The Falcons' last three games have all come down to the end – they've been extremely intense, for sure. And the last two games – homes games against the Bills and Dolphins – obviously ended in disappointing fashion for the Falcons and their fans. But I thought the Falcons brought a lot of energy, especially against the Dolphins. Falcons coach Dan Quinn was asked about that this week. He said in regard to the Miami game that "the energy part, for us, felt back to normal and back to doing like we do." And when asked about whether players can play better angry, Quinn said, "I think there's times of that. Not making stuff up, but making sure you get your world in order as a ball player to make sure that part becomes correct. I think that's important or can be important."
---
Hi Beek! I have noticed we have not had a good, strong kick-returner since Devin Hester. Do you think we might address that before the year is up, or do you even see that as a problem?
Matt: I don't see it as a problem right now, Joy. Andre Roberts and the Falcons have only played five games and right now they're averaging 21.5 yards on kick returns – which is middle of the pack (No. 15). On punt returns, Atlanta is eighth with a 10.4 average.
---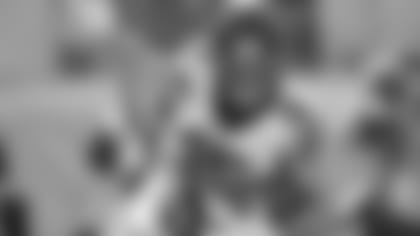 Hey Beek. I'd love to see Nick Williams get more of an opportunity. He's a playmaker with a world of talent, but he rarely gets any playing time. He's a Cole Beasley or Danny Amendola type of player. What do you think? Also, I think our use of the fullback (Patrick DiMarco before we let him go to Buffalo) made our offense much more versatile.
Matt: I see why you might compare Williams to the Patriots' and Cowboys' slot receivers, Matt. Size-wise, the 5-foot-10 Williams is in between Amendola (5-11) and Beasley (5-8), but all three are quick and tough. The Falcons have a strong group of receivers and just a lot of weapons on offense in general, Matt. So no matter how you slice it, Williams is going to have only so many opportunities. Right now they need to simply limit the turnovers and mistakes. If the Falcons do that, they'll run more plays, extend drives and likely score a lot more points. More plays mean more opportunities for guys to make plays – and maybe Williams will get his number called.
---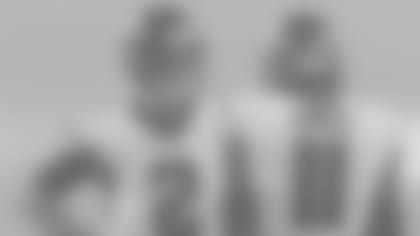 Manny from Sacramento, CA
Hey Beek. How you doing? I've been a huge fan of the dabeek. I am a huge Falcons fan from California and I just want to know something. Is Steve Sarkisian calling plays scared or is the lack of execution from the players side? I feel like if you're behind the chains, you get very limited on offense. Just want to hear your opinion on that. Go Falcons. Rise up, brotherhood.
Matt: Hey, Manny. Glad you're enjoying Straight from the 'Beek! Let's get right to it – no, the issue is not Steve Sarkisian. Calling plays scared? C'mon, man. As I pointed out above in a previous response, the Falcons offense is just fine. The problem has been turnovers. I don't care how good your team is, you're not going to win a whole lot of games turning the ball over and making mistakes during critical junctures of the game. And yes, when teams are in second-and-long or third-and-long situations – passing downs – or does affect the play call.
---
Malachi from Carollton, GA
I love my Falcons. I have since birth, but why are we so horrible? All I want is constant success. I have waited so long for consistency, but Matt Ryan and coaching keep letting me down. We are going into the biggest game in Falcons history against the Patriots this week. Who do you think needs to play well to get us out this slump?
Matt: C'mon, really? The Falcons are not horrible and some of you fans need to stop it with this stuff. Who doesn't want constant success? This is a big game, but it's not the biggest game in Falcons history. It's one regular-season game against an AFC opponent. Divisional and NFC games mean more than this one, Malachi. And the Falcons are 3-0 against NFC opponents so far. To answer your question, it's going to take a collective effort – offense, defense and special teams – will need to play well. If the Falcons limit their mistakes, force some turnovers and get some pressure on Patriots quarterback Tom Brady, I like their chances.
---
I tend to agree with Mick from Harrison, Ohio. Seems to me that if DQ and Sark have to discuss and decide whether Sark should be in the booth or on the field, there may be deeper issues. What do you think? Also, I'd take the Georgia Dome any day. There seems to be more folks in the concourse then in the seats. Seems like a social gathering place that just so happens to have a football game going on. And the halo boards changing colors seem to affect the overall appearance of the field. Any feedback from the players or coaches about the field? Thanks for your great posts.
Matt: Hey, Viv. I actually think it's a good thing that Steve Sarkisian and Dan Quinn are willing to make those types of adjustments. It doesn't bother me in the least. Besides the offense has been extremely productive despite having a limited number of plays. The real issue has been the turnovers and mistakes, not the offensive coordinator. And the Falcons fans need to do their part – get in your seats, stay in your seats and cheer!