FLOWERY BRANCH, Ga. – The Falcons may have a decision to make when they pick at No. 3 in the upcoming NFL Draft, which begins Saturday, April 26 at 3 p.m. ET. 
After winning a coin toss in February, the Falcons now own the third overall pick in the draft, while the Oakland Raiders and the Kansas City Chiefs, who tied Atlanta with 4-12 records last season, will pick at Nos. 4 and 5, respectively.
At No. 3, the Falcons should be able to address one of their primary needs. Among the most pressing are quarterback and defensive tackle. Michael Vick's off-field troubles have left the Falcons without a proven quarterback for the future, and the team needs to bolster the interior of their defensive line, especially with Grady Jackson and Rod Coleman no longer on the roster.
Left tackle is also a major need for the Falcons, but with the Miami Dolphins signing tackle Jake Long to a multi-year contract yesterday, making him the first pick in Saturday's draft, there may not be value at the position at the third spot. It's possible Atlanta looks to trade back from No. 3, but there are currently two players who have been linked to the Falcons in many recent mock drafts: Boston College quarterback Matt Ryan and LSU defensive tackle Glenn Dorsey.
Let's take a look at how the two players compare.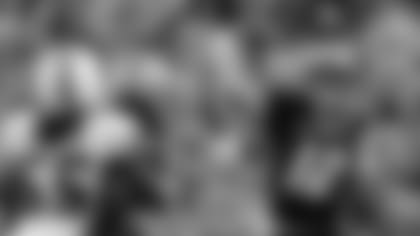 Matt Ryan, QB, Boston College
59.9 completion percentage
9,313 yards
56 touchdowns
37 interceptions
40-yard dash: 4.89 seconds
3-cone drill: 7.40 seconds
20-yard shuttle: 4.51 seconds
NFL.com draft comparison: "MATT SCHAUB, Houston ... Before 2007, Ryan looked a lot like the Jets' Chad Pennington, only much more effective utilizing a short-to-intermediate area passing attack. He has good mobility to throw when flushed out of the pocket and is an efficient game manager. He shows good strength stepping up in the pocket and the lateral agility to side-step the bull rush, but is not a threat to get big real estate with his feet. He lacks accuracy and arm strength when unleashing the long ball, as most of his interceptions were the result of him trying to attack the deep secondary. He is a cool field general with a great work ethic and shows some similarity to Rich Gannon (ex-Raiders, Chiefs) in his ability to be innovative on the field. He is not a good fit for a vertical passing attack, but for a team comfortable moving the chains with a mistake-free engineer at the helm, they could find a nice fit in Ryan during the draft's first day."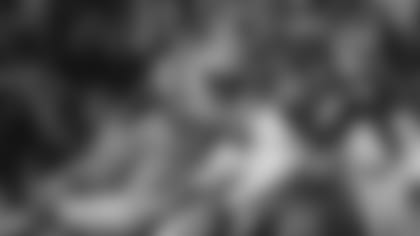 154 tackles
25 tackles for loss
13 sacks
3 pass defenses
1 forced fumble
40-yard dash: 5.12 seconds
NFL.com draft comparison: "WARREN SAPP, Oakland ... While both have made a nice living off their explosive initial step, Dorsey does not have the same game-changing ability Sapp displayed during the prime of his career. Let's face it, Dorsey is a good sanitation man (takes out the trash by handling multiple blockers, thus freeing a teammate up to make the play), but if statistics tell the true story, he had just 13 sacks, 27 stops for losses and seven quarterback pressures in 51 collegiate games. While we will follow the party line that he could develop into another Sapp, he also could be a clone of a former LSU Tiger, Anthony McFarland."