The Falcons Mobile 2011 smartphone app that was released last week has been hotter than Michael Turner's afterburn, soaring up to the top spot on the list of hottest free sports apps available on iTunes.
Falcons fans who have downloaded the app are loving the functionality and abilities they now possess on the go.
"Now that's what I'm talkin about!!! Perfect app! Way to blaze the path! Keep up the great work!," wrote one reviewer.
"Thank you! Now I can keep track of them instead of getting on my computer. I recommend this to everyone who loves the Falcons!," wrote another.
The five-star-rated app, produced in a partnership with Yinzcam, Inc., was developed to enhance the game day experience and year-round experience for Falcons fans.
With the app, you can access real-time news and video from AtlantaFalcons.com, roster and depth chart information, stats, standings and a whole lot more.
"Avid Falcons fans want to stay connected to the team year-round. In response, we partnered with YinzCam, Inc. to develop the official Falcons smartphone app," said Danny Branch, Falcons Vice President of Information Technology. "Via their smartphones, our fans now have at their fingertips access to up-to-the-minute information on the team. The app allows our fans to stay connected to the Falcons anytime, anywhere 24/7."
Here are just some of the features you'll get with the app:
Up-to-date roster with depth chart *
Statistics for every Falcons game *
Division and conference standings *
Access to the Falcons' aggregated Twitter feed *
Video-on-Demand content *
Gameday audio highlights *
Gameday check-ins through Foursquare and Gowalla
In addition, while inside the Georgia Dome, you'll be able to use the app to access a map to locate concessions, retail stores and other amenities nearest to your section.
You're also able to set up your Twitter and Facebook accounts within the app to share news, photos, videos and audio highlights with one click.
You can download the Falcons Mobile 2011 app on your smartphone via the Apple App Store, Android Market and the Blackberry App World. The app runs on iOS 4.0 and higher, Android 2.1 or higher and the Blackberry Storm 2 and the Blackberry Torch. Click here for more information on how to download.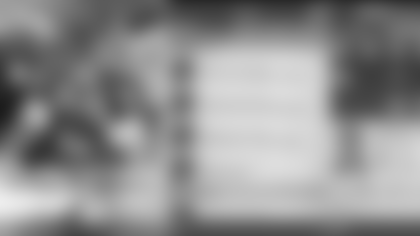 ](/fan-experience/mobile-app.html)