The Falcons are back in Flowery Branch after a tough loss to the Patriots on Sunday night in Foxborough. You've got lots of questions and here are your answers – Straight from the 'Beek. Just remember that all opinions you see in this space are mine, unless otherwise noted.
Happy Monday to you, Beek. Love your column. So, is it time for Falcons fans to panic now? Atlanta just scored seven points against a terrible defense. Something is definitely wrong with this offense, with this team.
Matt: No, it is not time to panic and here's why: The Falcons haven't even played half of their games yet and as frustrating as the last three games against AFC East opponents have been, it's important to remember that they are 3-0 against NFC teams. Yes, this team definitely has some issues that need to be addressed, but they are still in the thick of the NFC race and that's all that matters at this point. Only one team has one loss right now – the 5-1 Philadelphia Eagles who play tonight. Every other team in the NFL has at least two losses.
---
Jaimey from Anchorage, AK
OK, Beek. I wasn't one to be too critical at 3-1 or 3-2, but from what I'm seeing of the last three games, play calling is becoming an issue for me. I really liked what I saw from (offensive coordinator) Steve Sarkisian the first three games, but calling a pass play on the 1-yard line against the Patriots was stupid. And then an end-around in the red zone that close to the goal line with the backs we have? Yes, I would have been the first to say that I wouldn't be complaining if it had worked, but it didn't. Our defense is not going to gel or get into any kind of rhythm if our offense can't spend some productive time on the field. I didn't read any of SFTB for the last two weeks because I knew there were going to be tons of fans already whining. I trust they will get it together. I still do. But is it going to take all season? I grew up in Georgia and they are my team for life, but I'm more concerned with the stupid mistakes. I will be flying to Atlanta from Alaska for the Cowboys match. I'm hopeful we right the ship soon!
Matt: If you remember the play on third-and-1, Julio Jones had a step on Malcolm Butler as he was running along the back of the end zone.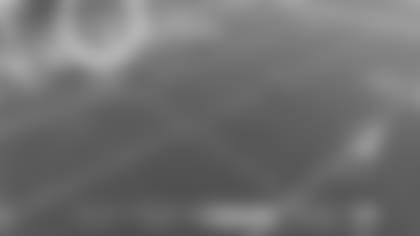 It would've likely been a touchdown if the ball wasn't thrown behind Jones. It was, however, and Butler made a nice play that prevented Jones from catching it. My point is you can't fault Steve Sarkisian for that play call.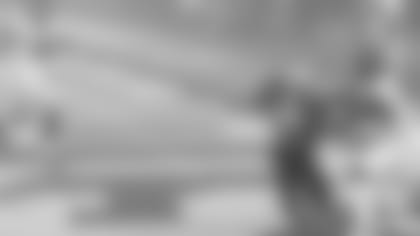 While it's easy to second guess the play calling, there were a lot of things that contributed to this loss. Remember the Falcons only had eight possessions against the Patriots – and one of those was right before halftime with only 15 seconds left in the quarter. And when you miss on two field goal attempts and that aforementioned fourth-and-goal situation, it's tough to win games, period. And shame on you for not reading SFTB for a whole two weeks, Jaimey!
---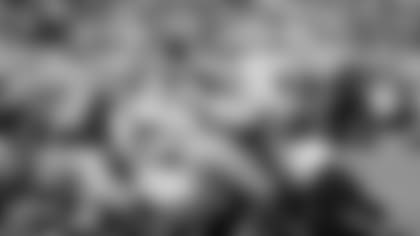 Cordell from Stone Mountain, GA
I'm back. I'm just gonna keep this short and sweet. Are the Falcons winning the division? Cause that's all I'm worried about. I don't really care about winning a ring.
Matt: The NFC South is wide open, Cordell. After dropping their first two games of the season the Saints have reeled off four straight wins, including a divisional win over the Panthers on Sept. 24 and the Packers on Sunday. No one else within the division has played each other yet and the Falcons play five of their final six games against NFC South foes beginning on Nov. 26.
---
Beek, it's time stop pretending, if you can't run the ball on the half-inch goal line against the Patriots then don't play at all. The defense didn't give them a look OK, just run it in. Thank you.
Matt: Even though Julio Jones was open the third-and-1 play (see my response above), I'm going to agree with you, Bean. I'd much rather see a dive play there vs. a sweep, but that's easy for all of us to say now.
---
Danish from Princeton, NJ
We have so many star playmakers on the offense, but only seven points (in garbage time at that) to show for it against a defense that has allowed 300 yards-plus passing in each of the last seven games they played. Where in the world are we going wrong man? We play next two games on the road with the all-important one against our division rivals, the Panthers. I'm losing hope man.
Matt: Yes, you are right about how the previous quarterbacks have fared against the Patriots this season before Sunday. Check it out:
Week 1: Alex Smith, 368 yards
Week 2: Drew Brees, 356 yards
Week 3: Deshaun Watson, 301 yards
Week 5: Jameis Winston, 334 yards
Week 6: Josh McCown, 354 yards
Week 7: Matt Ryan, 233 yards
As far as what's going wrong, it's a combination of things, including (again) too many costly mistakes and a lack of turnovers. The Falcons are moving the ball, but not where it counts. Just look at the low percentages below:
2 of 9 on third down (22 percent)
1 of 3 on fourth down (33 percent)
1 of 4 in the red zone (25 percent)
Yet the Falcons still averaged 6.1 yards per play on offense and rolled up 343 total net yards against the Patriots.
---
Adam from Flowery Branch, GA
Hey Matt, what's your prediction for the season now? I'm going to say 3-13. This team is a joke.
Matt: C'mon, Adam. You're really predicting the Falcons to lose every single remaining game? I still think the Falcons can go 4-2 in the NFC South, so I'll tweak my prediction to 11-5. There are no dominant teams right now in the NFL – every team is beatable.
---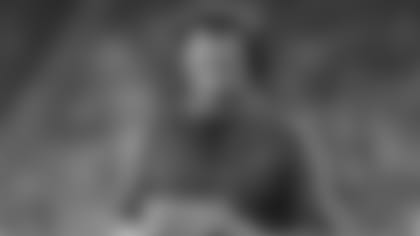 Love reading your article. After tonight's low production (finally a score after 91-plus minutes), do you think it's time to re-evaluate some of the coaching? No use of key weapons, remove running backs with 1 yard to go. I attend the home games and watch all of the away games. So, I will never leave my team.
Matt: No, Jimbo, I do not. I'm not a big fan of in-season coaching changes unless there's just a toxic situation that needs to be cleaned up. That's certainly not the case here in Atlanta. You've heard this word a lot this season – and you'll likely hear it more this week – but the Falcons' problems are correctable. You can't pin it on one coach, namely Steve Sarkisian.
---
Beek, is it time to officially say the Sark experiment is failing miserably and this is probably a mistake hiring this guy? This is team is just plain awful right now in all three facets of the game. Where do the Falcons go from here, Beek? The schedule is brutal moving forward and they haven't even begun playing division games. Help me out, Beek, because the Falcons seem to be a shell of themselves and it doesn't look favorable moving forward. What happened to Matt Ryan? Matty Ice? More like a block of ice. The fans need insight here, Beek. What's going on? When will the defense understand you can't hit the quarterback after he's thrown the ball? So much to vent on the Falcons, but ... Whew! I need answers Beek!
Matt: No, the Steve Sarkisian hire is not a bad one or even failing. Remember, the Falcons are moving the ball and being productive on offense – when they have the ball. And they are still in the thick of the NFC race. They've had a tough three-game stretch though.
Falcons vs. AFC East teams: 0-3, scoring 13.7 points per game
Falcons vs. NFC teams: 3-0, scoring 29.0 points per game
In the last four games (including the win over the Lions), the Falcons have made a lot of mistakes – turnovers, costly penalties, dropped passes – and it's affected the number of plays they've run, too. It continued Sunday night against the Patriots, too. Remember, it was a scoreless game in the second quarter when Robert Alford intercepted a Tom Brady pass in the end zone. It was a huge play, but it was negated by Adrian Clayborn's roughing the passer penalty. Two plays later, Brandin Cooks took a touch-pass 11 yards into the end zone to make it 7-0 and the Patriots never looked back.