FLOWERY BRANCH, Ga. – The Falcons are in the midst of a three-game losing skid and virtually everyone, from the national media to fans alike, have weighed in what's wrong with the team, particularly the offense. And offensive coordinator Steve Sarkisian has taken the brunt of the criticism.
While that is the easiest storyline for a person to point to – Sarkisian is one of the few differences between this year's offense and the seventh-highest scoring unit in NFL history last year – It's not nearly that simple. The Falcons are not executing at a high level in some of the pivotal moments they've faced recently.
Quarterback Matt Ryan explained it this way after Wednesday's practice: "This game, this league is all about situations, and we haven't done a good enough job up until this point of the season making plays in critical situations like the red zone and like third down."
After taking so much heat since Atlanta mustered just seven points against New England, leaving a potential 13 points on the table, Sarkisian had the opportunity to address some of the questions surrounding the Falcons offense after practice on Thursday.
'Communication is paramount to our success'
"Human nature is to look around and kind of see what's wrong somewhere else, and we really challenged all of us – coaches, players – to look at ourselves, and to find the things within ourselves, individually, to say, 'Hey, this is an area where I can improve. This is something that I can improve upon,'" Sarkisian said. "When you start talking communication, that's specific for each position group, depending on the situation. Communication is always paramount to our success, whether it's coach-to-coach, coach-to-player, player-to-player, it's paramount to our success in just about everything we do. So, we're always striving for that to be as good as it can be."
With a veteran MVP quarterback like Ryan, and a bevvy of skill players that rivals any in the league, communication is important for this offense. Each player and coach needs to be able to relay what they're seeing on the field to help make the unit as effective as it can be.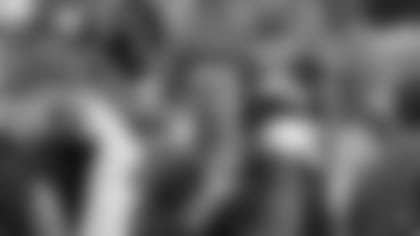 Sarkisian provides insight into preparation
Before a team ever hits the field on Sunday, countless hours of preparation have gone on throughout the week. And that's not just the coaching staff and the players, there are dozens of trainers, doctors and analytic support staffers who help get everyone ready for the next game.
Sarkisian provided a small bit of insight into all of the effort that goes into developing a game plan and how statistical information is gathered.
"We've got a great group of support upstairs that gives us all of that information after every game," Sarkisian said. "From a single-game perspective and then a running-log of the entire season, whether it's personnel-based, down-and-distance-based, situational-based. We get a lot of reports that help structure us that don't totally tell us where to go the next time we get in that situation, but really give us a good idea if we're starting to develop a tendency in a certain area, that's something we can focus on and make an adjustment, so it's not so much a big (tendency).
"Some tendencies you feel get validated like, 'Yeah, I felt like this is kind of the way the game went,' and you get validated. And then sometimes, you don't. Maybe you think it was going a certain way and you go, 'Oh, this wasn't as much of a tendency as I might have thought it was.' But all of that stuff is normal."
'Sometimes you go with that gut'
There is thought that goes into every single play called on Sundays. Some work, some don't – the team on the other sideline has done its homework, as well.
But for all of the data and analytics that can help determine the most effective way to attack an opponent, it's up to the players on the field to execute that game plan. Oftentimes, performances on the field will help shape a play-caller's strategy during a game.
"I think you have to have that at some point as a play-caller," Sarkisian said of calling plays based on a gut feeling. "Numbers are numbers, you game plan all week and you've got a tremendous offensive staff, which I've said before, we've got really good dialogue with our players. You put it all together, but there's going to be times in games where you go with your gut. You might go with a hot hand if you've got a receiver who – let's get it to him one more time – or you've got a back who's in that mode or the quarterback is hot. Or maybe you just feel that running left is better right now than running right. So, sometimes you go with that gut, and when it works, it's great, and when it doesn't work, you have to own it and live with it and move on to the next one."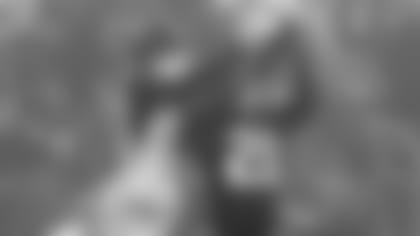 Third down and red zone execution woes
By far the biggest takeaways from Sunday's loss to New England – from a team perspective – was the inability to execute on third downs and in the red zone. Atlanta didn't do a great job of keeping drives alive on offense or getting the Patriots off the field on defense. Of the four times the Falcons did reach the red zone, they came away with points just once.
Nobody is denying that play-calling is an important part of every NFL game, but if a player drops a pass, misses a throw or has a kick blocked, is that on the offensive coordinator? The Falcons have taken steps to improve the issues they've identified by adding additional practice periods dedicated to third-down and red-zone situations. "We review kind of what we've done up until this point and take into good measure sheer numbers and success rate and where we're having our success and maybe where there are some struggles," Sarkisian said. "When we can add some reps in practice to those periods, we can say hey let's make sure we focus on some things we're not doing great but are key component to our success. And then, let's continue to build upon some things that have been good to us. That's natural every week, but to get added reps, that's just a bonus. We can really hone in on those things, and I think it was beneficial today with a lot of third-down work that we did."