The Falcons begin the third phase of their offseason workout program Wednesday, which kicks off three weeks of organized team activities (OTAs). Atlanta lost a week of OTAs for violating the league's offseason workout rules during the 2016 offseason.
Falcons offseason schedule:
• OTAs: May 31, June 1-2, June 5-6, June 8-9
• Mandatory minicamp: June 13-15
No live contact is permitted during these practices, which consist of 7-on-7, 9-on-7 and 11-on-11 drills.
Here are the six biggest storylines to watch as the defending NFC champions get ready to take the field.
1. Several players coming back from injuries
Some key players on Atlanta's defense suffered injuries in 2016 season and ended the season on injured reserve:
• Cornerback Desmond Trufant (pectoral)
• Defensive end Derrick Shelby (Achilles)
• Defensive end Adrian Clayborn (biceps)
Coach Dan Quinn said in April that he was encouraged by the timetables of return for these players. Quinn also said these players were participating in Atlanta's offseason workout program, just in a limited fashion and are expected to be ready to go by the start of training camp.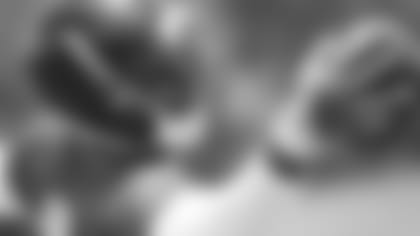 All-Pro wide receiver Julio Jones is expected to be ready to go by training camp. After dealing with a lingering foot injury for majority of the second half of last season, Jones underwent foot surgery in early March.
2. McKinley will be absent due to school obligations
The Falcons' first-round draft pick, Takkarist McKinley, will not be in attendance because he's still finishing out the spring semester at UCLA. The NFL prohibits rookies from being able to participate in their offseason programs if classes are still going on at their respective schools. McKinley will join the rest of his teammates at the end of July for the start of training camp.
McKinley also underwent surgery this offseason on his shoulder.
"Hopefully he's ready to go sooner than later, but we have a really good program here, and we're hoping he's going to be up and ready to go soon," Quinn said following the draft.
3. Dontari Poe's progress with the defensive line
The acquisition of Pro Bowl defensive tackle Dontari Poe has widely been viewed as Atlanta's best offseason acquisition and OTAs will be the first time we get to see him lining up next to his new teammates.
Poe should not only help bolster Atlanta's defensive line with physical presence and inside quickness, he'll likely command a lot attention at the line of scrimmage. That should free players like Grady Jarrett up, too.
Quinn said he plans to feature Poe at both three-technique and nose tackle.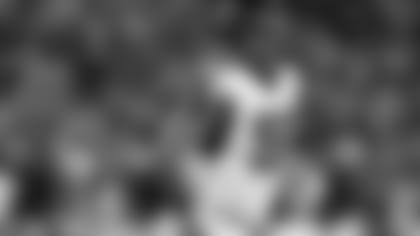 During his five seasons with the Kansas City Chiefs, Poe recorded 200 tackles 13 sacks and 12 pass defenses.
4. How is the battle at right guard shaking out?
Following Chris Chester's retirement this spring, the Falcons have an opening in their starting lineup at right guard. Returners Wes Schweitzer and Ben Garland will compete with rookie fourth-round draft pick Sean Harlow for the role.
Garland possesses the versatility Quinn likes in his players -- he's played on both sides of the line and on special teams. Of the 101 snaps he saw in 2016, 52 were on defense and 49 were on offense.
Schweitzer didn't see any playing time in his first year in the NFL, but Quinn is encouraged by his development through Atlanta's Plan D program.
"They'll battle for sure at the guard spot, and (we'll) see where it goes," Quinn said of Garland and Schweizter. "Both of them are unique. Both of them, in the run game, are really rock solid. Pass protection is something where you have to get in the fire. You have to go through it and do it."
After playing tackle during his career at Oregon State, Harlow will move inside and play guard for the Falcons. Harlow's 5.15 second 40-yard dash time shows he has the quickness to be effective at this position. Following his debut at rookie minicamp, Quinn said he was impressed with Harlow's football intelligence.
"He had very good questions as far as (football) I.Q. goes," Quinn said. "He was ready to go to the next level on some things (the first) night and (Friday). He was another one that came in with the intent of how hard he could go for it. I was very encouraged by him."
5. Has Steve Sarkisian added any wrinkles to the offense?
Following the hiring of Steve Sarkisian as the offensive coordinator, Quinn adamantly stated the Falcons' offensive system will stay the same. Over the past two seasons, the Falcons have developed an identity of how they want to attack in terms of their run/pass balance.
And while the system won't be changing, Sarkisian is tweaking a few things here and there but general manager Thomas Dimitroff doesn't foresee any growing pains to occur.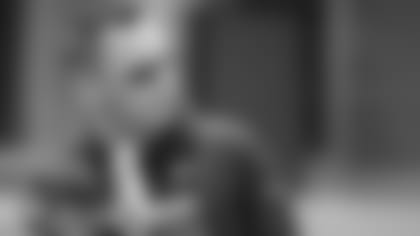 "I'm really impressed with what I've seen so far," Dimitroff said of Sarkisian. "Already talking to Matt and Sark, watching how they interact on the field its really impressive. Yes, of course there will be growing, [but] I don't think there is going to be growing pains."
In just a few months, Sarkisian has already received an abundance of praise from his players for his "flexible" coaching style and communication skills.
Pro Bowl running back Devonta Freeman said the following of his impressions of his new offensive coordinator:
"The thing I like about him is he's very flexible with every guy on the team -- the whole coaching staff is," Freeman said. "I definitely think he's going to put us in the best situation to have success."
6. Has Deion Jones' added weight helped his game?
Deion Jones was asked to bulk up this offseason. Quinn and linebackers coach Jeff Ulbirch asked the inside linebacker to add some weight, and he did.
Jones says he's up to 230 pounds now – the weight he wants to play at in Year 2. Jones weighed in at 222 pounds at the NFL Combine prior to being drafted by the Falcons.
The linebacker certainly has the speed Quinn wants at linebacker, and the added weight is expected to improve his strength.