Good morning and welcome to Straight from the 'Beek! The unbeaten Falcons are prepping for the visiting Bills – and you've got plenty of questions. Just remember that all opinions you see in this space are mine, unless otherwise noted.
Hi Beek, where have you been? Your columns should have been started years ago. Love it. I cannot believe Donovan McNabb called us overrated. What is he smoking? I understand everyone is entitled to his opinion but he just sounded idiotic on ESPN. Well, maybe I am little biased. But if you ask me, we lost Week 1 vs. Bears and probably vs. Lions, too, with last year's defense. I don't remember Falcons defense making stops like that in recent years. I would love to hear your thoughts on our defense. Thanks, and keep up the good work.
Matt: Hey, Robert. I appreciate that and, in case you didn't know, I started here in mid-May and the first edition of Straight from the 'Beek was Aug. 18. But it's been a lot of fun spending my mornings with you Falcons fans. To your question and McNabb's remarks, yes, I've been impressed with how the defense has responded with their backs to the wall at the end of both road games. Those two games – against the Bears and Lions – were decided in the final seconds. Addressing the defense was clearly a priority for this team during the offseason – with the additions of free agents Dontari Poe and Jack Crawford as well as drafting Takkarist McKinley, Duke Riley, and Damontae Kazee. Regardi McNabb, he criticized the defense because they have allowed opposing teams to come back against them and added that they're not disciplined, commit too many penalties and they're overly aggressive at times. I think it's unfair to pin everything on the defense – you win and lose as a team. If the offense doesn't sustain drives, doesn't consume the game clock, turns the ball over or doesn't score touchdowns in the red zone, it can put the defense in some tough situations is all I'm saying. In the end, the Falcons won and that's all that matters.
---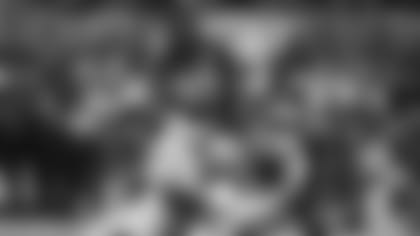 I have watched all three games this year and enjoyed the wins. As you said, a win is a win. Our defense plays hard and does a great job, but I see the same problem week after week. Why do you think they have a problem finishing the game? They get off to big leads and then seem to go into a prevent defense to make the finish tight. They are going to give me a heart attack!
Matt: Hi, Jeff. As I noted above, you can't pin it all on the defense. And I'd be remiss if I didn't point out that the Falcons were going up against Aaron Rodgers and Matthew Stafford in two of those games. The Bears, who just knocked off the Steelers, also have a pretty good running back duo in Jordan Howard and Tarik Cohen – plus their defensive front seven is darn good. Let's not overreact too much. The Falcons have played three games – two on the road – and won all of them. They're the only team in the NFC still unbeaten and sit atop most power rankings this week, including the most (and wildly) important one. Thanks for the question.
---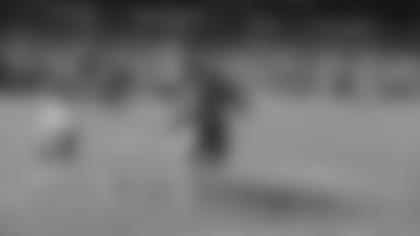 With us being 3-0 it feels great, but at the same time I feel like we could be 1-2. Our defense had two goal-line stops which worked in our favor, but I feel like with the leads we have had, our defense shouldn't be put in that position. Do you think our defense will be better moving forward?
Matt: I think the defense is better than last year, Travis. And, yes, if the defense doesn't make two key stops in two of those road games, the Falcons would be 1-2 right now. That's life in the NFL – it's literally a game of inches. It doesn't matter how you get the wins – they come in a lot of different ways, and sometimes they aren't always one-sided or pretty.
---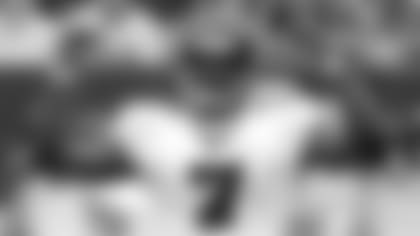 Hey Matt and the Beek fam! I had a question about the game Detroit-Atlanta game. Do you think if Michael Vick still played for Atlanta, that he wouldn't throw three picks? Just an old-school question.
Matt: Hey, Aahil. I can't tell what you're asking. Are you insinuating that Michael Vick would not have thrown three picks against the Lions? Or that Vick is better than Matt Ryan? Those are odd questions, but let's go with the latter. No, Vick is not better than Ryan and it's not even close in my mind. I watched Vick play in person a couple of times while he was at Virginia Tech and, of course, he was must-see TV when he played in the NFL. He was fun to watch and one-of-a-kind in many ways. But Ryan is a much better pure passer and all-around quarterback.
---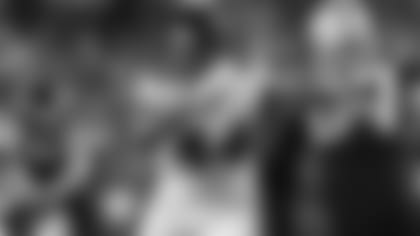 J. Smith from Conyers, GA
I remember a few years ago before the team brought in the red jerseys they had the black pants they used with the away games and all-black a couple of games. Is there a chance of seeing an all-black uniform? Or even a little more out there an all-red uniform setup for a game in the future? Thanks.
Matt: No, you will not see an all-black uniform (helmet, jersey, pants) this season, but you will see the red Color Rush uniforms in Week 14 (Thursday, Dec. 7) against the Saints. You will see the throwback black jerseys this week against Buffalo and again in Week 12 (Sunday, Nov. 26) against the Buccaneers. You can check out the complete 2017 uniform schedule right here.
---
Wilbon was on "PTI" this afternoon saying the Falcons were "outplayed" in two of three games. Can we fact check this guy? I think it's safe to assume he's not watching the games.
Matt: Which games was he referring to, Merritt? If I had to guess, he was probably referring to the Bears and Lions games. Regardless, if he indeed did say that, I disagree with him. And let's start with the most recent game – Detroit. The only reason the Lions were in that game was game because of the turnovers – two of them being deflections. Without those, the Falcons would've probably won by two touchdowns. Atlanta's firs three drives were 12, 10 and nine plays long as they jumped out to a 17-3 lead. Now, give credit for converting those turnovers into points, but they had a lot of trouble slowing down the Falcons offense. As far as the Chicago game goes, you do know Wilbon is a Bears fan, right? I mean, he's a tad biased. But he can be objective, too. They played the Falcons tough and actually had a chance at the end, but did not outplay them. And, really, the only stat that matters in all of those games is the win-loss column. Advantage: Atlanta.
---
When will we go back to the newer black jersey, the ones from the Michael Vick's era? And even the black pants with the red and white jerseys?
Matt: The only black jerseys the Falcons have planned for 2017 are the throwbacks – and the Falcons will be wearing white pants with those, too. You can check out the 2017 uniform schedule here.
---
Hey there, Beek. Been following for a little while. I saw a post on the ATL bird gang page about the Arizona Cardinals having a #riseupredsea hashtag. Did we get "rise up" from them or vice versa? Also, I love how much our offense has improved since Week 1!
Matt: Hey, Kyle. I did not that some of their fans use a number of different hashtags on Twitter, including #redsea, #birdgang, and #riseupredsea. But the Arizona Cardinals' official Twitter hashtag is #BeRedSeeRed. Hope that helps clear up things for you.
---
Ritchie form San Tan Valley, AZ
Greetings Matt. I see everyone wants the back-in-black uniforms. I saw the uniform schedule and we'll be wearing those uniforms twice this year. Will it be the all-black, including black helmets or the red helmets? One more thing. I know their records throughout the 1970's weren't too good, except for 1978 when we finished 9-7. I wanted to know if there any chance we will ever see the all-red jerseys, red helmets and white pants of the 1970's one day in the near future?
Matt: Hey, Ritchie. See my response above about the throwback black uniforms, but they'll consist of black helmets (with the old logo), black throwback jerseys and white pants. No red helmets. By rule, the NFL allows teams to have just one helmet color. That should answer your second question as well.
---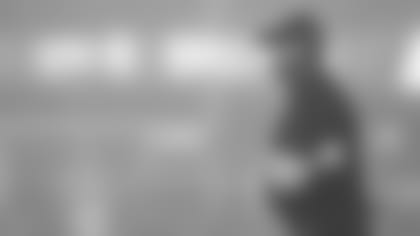 Hellooooo, Beek. Do you think Dan Quinn reads your column? Or the players? If not, I think they should. I know it's early, but the Falcons look like a playoff team. What do we as Falcons fans say to Falcons haters that say we always start hot and crash midway through or at the end of the season? (i.e., The 5-0 start in Quinn's first year.)
Matt: Tex, I can only hope that Falcons coach Dan Quinn makes reading Straight from the 'Beek a part of his morning every day, but we all know he's got more important things to think about. I will say this, though, about Coach Quinn – he really cares about you Falcons fans and has said countless times how much he appreciates the support. There are always going to be trolls out there from other teams – you can't stop or shut them up. All you can do is ignore them. And if the Falcons keep winning, they'll have less and less to say.
---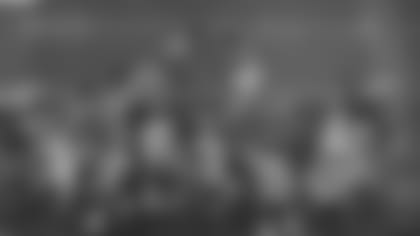 How come there is not a kicker on the practice squad?
Matt: Hey, Mike. Interesting question with a pretty simple answer. Those 10 positions are valuable spots (the Falcons actually have 11 players because Alex Gray is exempt – he's ineligible to be activated during the season). Teams will use those spots on players they see a lot of potential in and want to develop. They also provide depth at key positions – like when your starting defensive or right tackle gets injured. Those players help in practice and help run the scout teams. If you use one of those spots on kicker, there's only so much a second kicker can do in practice – and you certainly don't want him taking away time/reps from your starting kicker. Now, has there ever been a team that's put a kicker on the practice squad? Probably (I don't know for sure). According to Brian Cearns, the Falcons' director of football communications, teams have put kickers in the practice squad, but it's very rare. Hope that helps.
---
Hey Matt, huge Falcons fan, probably the only one from Delaware. My question to you is what has the acquisition of Dontari Poe meant for the Falcons? I know he's a big body, but from watching the games he doesn't come up with many tackles. Your thoughts?
Matt: Adding Poe was an important move for the Falcons during the offseason. He does a lot of things for the defense that don't always show up on the stat sheet – he creates pressure up the middle and can collapse a pocket, for one. Because of his size, strength and athleticism, he can clog up the middle and help limit the run game, too. And back to the athleticism – Poe can get to the quarterback, too. In 2013 and 2014, Poe had 10.5 combined sacks and he has 13 for his career. And let's not forget that Poe can make these kinds of plays, too: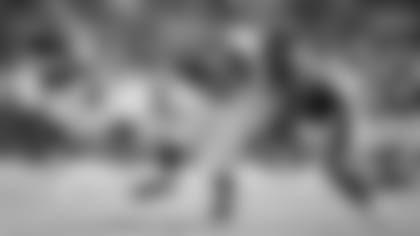 Clint from Douglasville, GA
Yo Beek! Love reading everything you put out, man. Just had one thing to ask about. Does coach Sarkisian just not like using tight ends in the passing game? I feel like Austin Hooper has so much potential and it's just kinda going to waste. With the exception coming from Week 1, Hooper has kinda been a non-factor. You think defenses are just covering him more, or is he being left out of the plan?
Matt: Hey, Clint. Thanks for the kind words, man. First, I don't see the game plan. But I can guarantee you that Hooper is not left out of it. Everyone saw what he's capable of when he made that clutch 88-yard catch-and-run against the Bears. Look at it this way, there are so many weapons on that offense between Julio Jones, Mohamed Sanu, Taylor Gabriel, Devonta Freeman, Tevin Coleman and the list goes on. There's one ball to go around, too. And it depends on what the defense gives you, too. So it's not as simple as Hooper is simply being ignored. I'm sure his number will be called many more times during the next 13 regular-season games. HAVE A QUESTION?